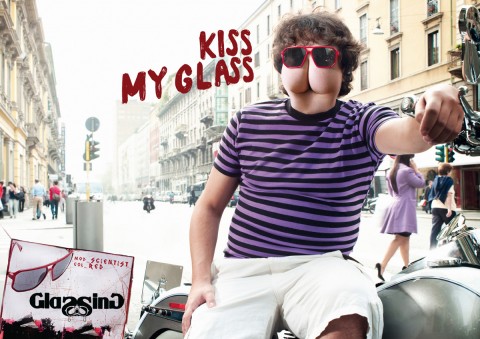 Color frames and Aviator-like shapes are here to stay.
Glassing Sunglasses has taken a new approach to this color and shape combination, adding a twist of humor to it, at least for its latest ad campaign, shot by italian photographer Paolo Franco for Y&R Italy.
If you want to have more information about Glassing and/or have a look back on how websites looked in 1993, visit their website.