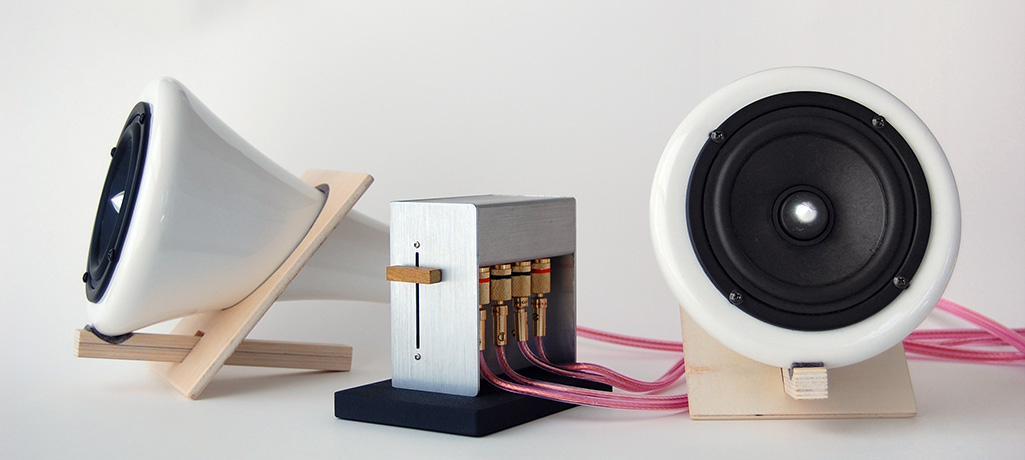 When design meets technology: Joey Roth was inspired to design the Ceramic Speakers by the harmonious contrast between electronic components and simple materials. Most speaker systems are made from injection-molded plastics or metals that look sleek and futuristic, but do not convey the warmth and human feeling of good music. Since speakers must give music a physical form as well as make it sound good, he chose acoustically dead materials that are naturally beautiful, but don't draw too much attention.
The Ceramic Speakers are made from materials more associated with sculpture than electronics, and offer a remarkably simple path from source to ear. Their 4″ full-range drivers and Tripath amplifier create a sound that's warm, dry, and detailed. The Ceramic Speakers will show the difference between lossless and mp3 files, and will unlock vinyl's richness.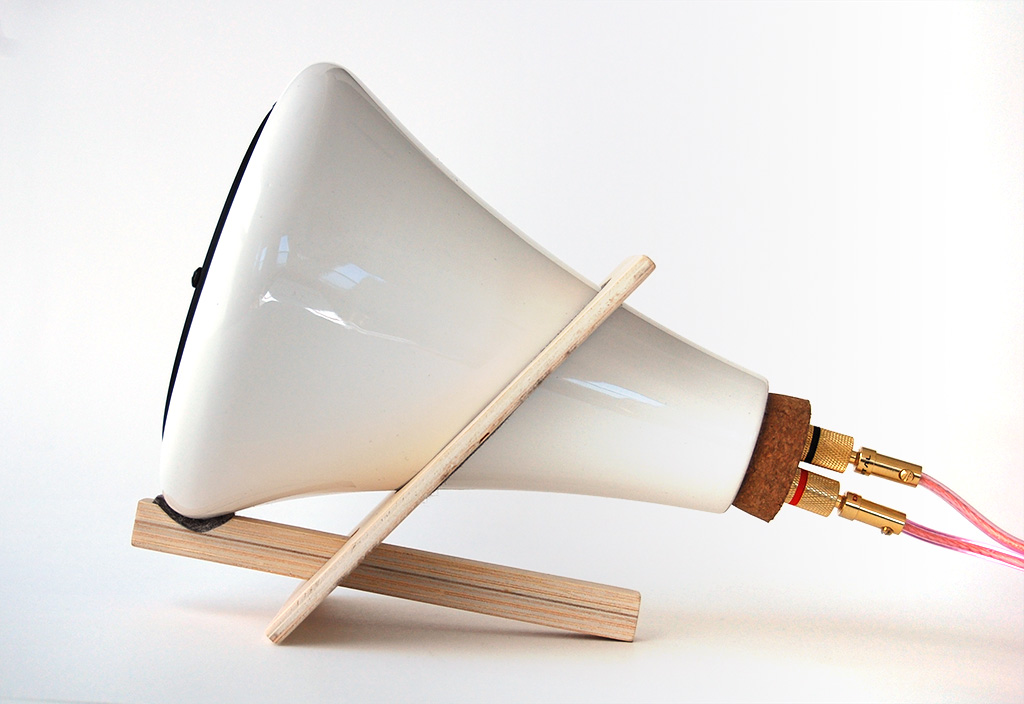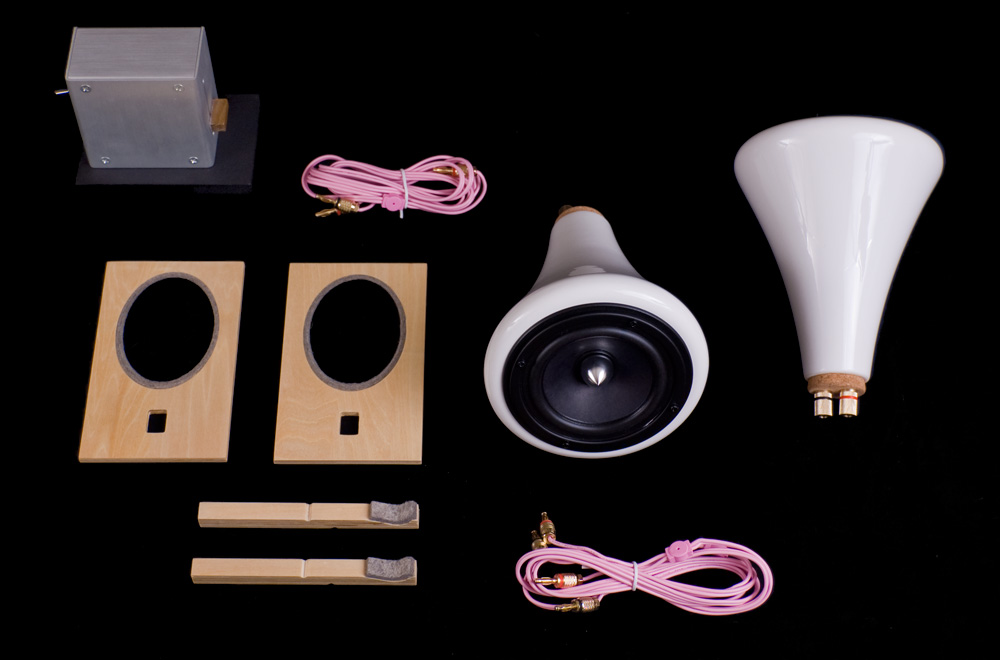 Output: 15 W/ channel Sensitivity: 89 dB
Frequency Range: 70 Hz – 20 kHz
Impedance: 4 Ohm
Driver Materials: Paper diaphragm, aluminum phase plug, neodymium magnet, die-cast basket
Two ceramic speakers
Amplifier based on the Tripath 2024 T-Amp with gold-plated binding posts, 1/8? input, cast iron base
16-gauge oxygen-free copper speaker cables with banana plug termination
Interconnects for RCA and 1/8? sources
120V-240V power supply and adapter (works with US, EU, and Australia/ Asia power mains)
The Ceramic Speakers are in stock and ready to ship. $495 for the complete system. International shipping available.