Puma Football is running a football-related advertising campaign connecting soccer with romance with "The Hardchorus". Football players and fans sing love songs like they'd sing them in the stands. "They want to be in your arms.You want to be in the stands. What do you do when Valentines Day falls on game day?" For the English speaking world there's a version of Savage Garden's Truly Madly Deeply. For the Italian speaking world there's a version of Umberto Tozzi's 1977 hit Ti Amo.
Dedicate and send this song at www.pumahardchorus.com.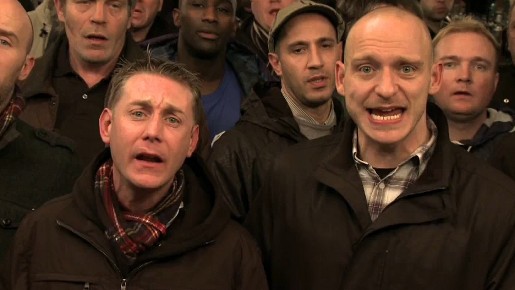 Forse non tutti si sono accorti che quest'anno San Valentino cade proprio di domenica, giorno consacrato al campionato di calcio….loro vogliono  stare tra le tue braccia , tu vuoi stare allo  stadio Beh! Puma se ne è accorta, e ha voluto dare un consiglio ai tifosi di calcio. Invia la tua dedica su www.pumahardchorus.com.