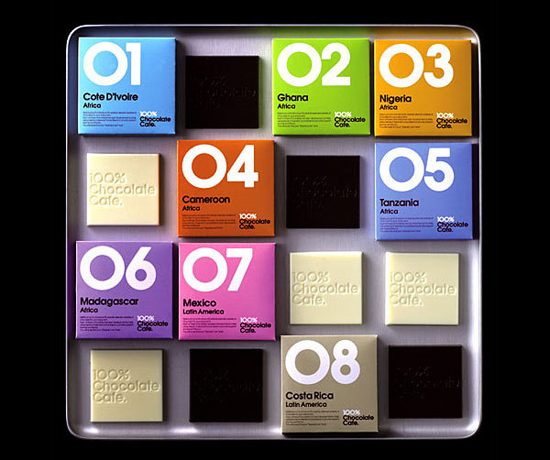 56 chocolate flavours: which one to choose?
Decision is likely to be really difficult, also if you look at the simple, clear packaging of this Japanese chocolate squares. Pantone inspired, we guess.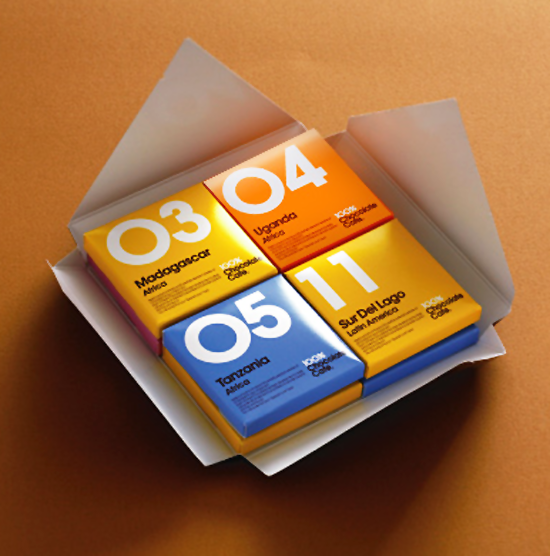 100% chocolate cafè is a thematic Japanese cafè: chocolate is in everything on menu. They have beautiful packaged box of chocolates and cakes. Check out the site here – too bad if you don't speak Japanese!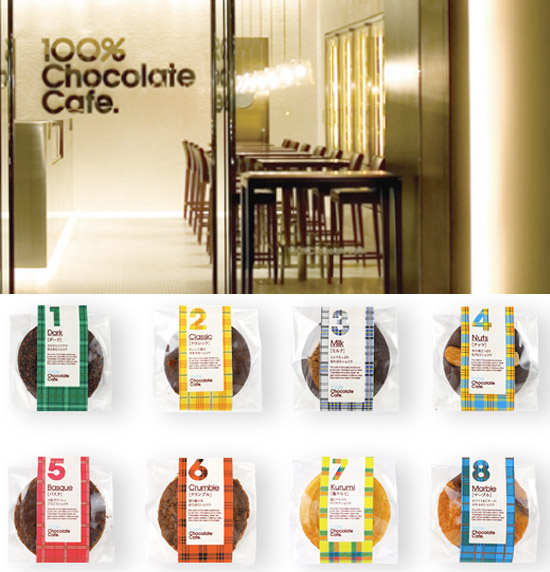 images via