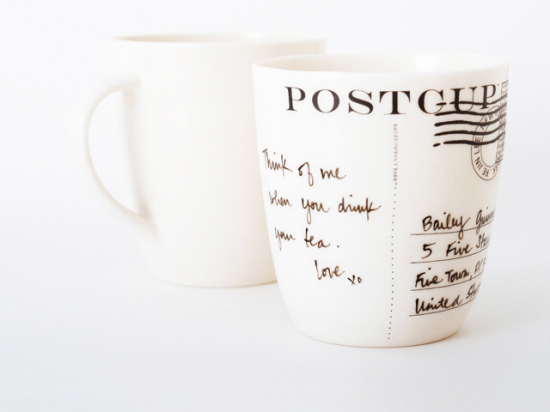 The  Postcup™ (postcard mug) is a refreshing take on the postcard concept. Your can write your greetings on it as many times as you want. You write, draw, just free your imagination and then bake it in the oven. Once you baked, everything you did on the mug will be permanent. Lovely idea! So, how's that handwriting of yours?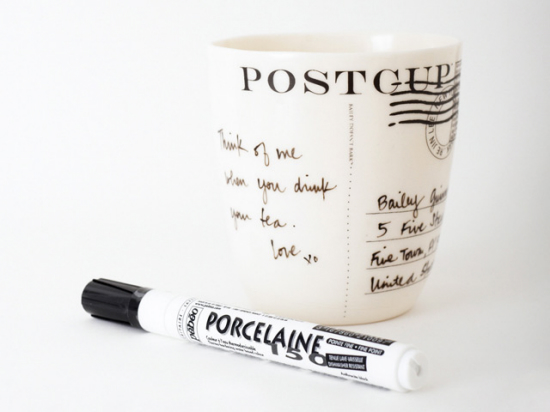 It is delivered with a Pebeo porcelain pen.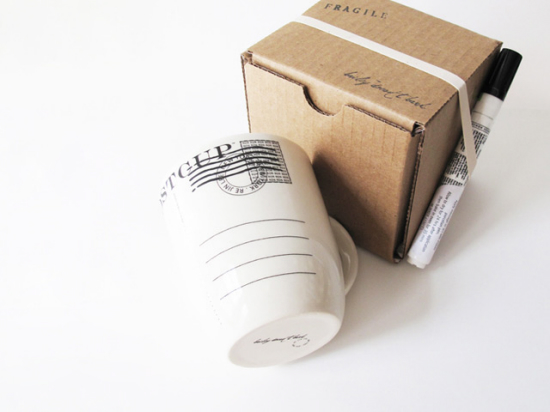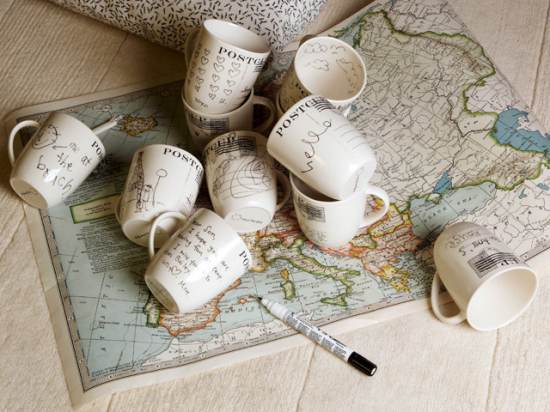 It has a capacity of 0,4 L, 10 cm height and 9 cm diameter. Price? 52 dollars, but it's worth it! You can purchase it here.