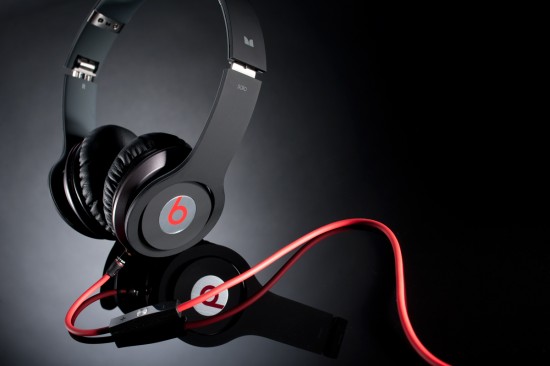 "People aren't hearing all the music."
Officially Beats by Dr. Dre is a brand of headphones and loudspeakers, created by hip hop celeb Dr. Dre. Actually they represent the best of sound quality and design lines in headphones market: half a great listening experience and half an eye-candy appeal. No doubts about two facts:
– If you wear these headphones in public, you will turn heads.
– If you are searching for a great audio, you will be offered a great crisp response.
And at last, Lady Gaga is the main co-creator and endorser (they appear in every single video, noticed that?).  Anything more to say?