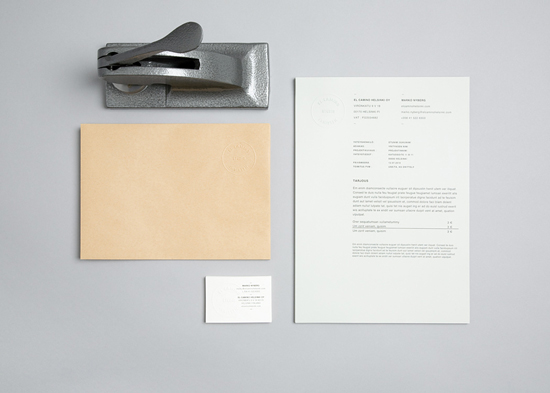 El Camino Helsinki is the audio design studio of Marko Nyberg, an artist and a producer.
Its great identity project was designed by Tsto (a one year old creative agency based in Helsinki) which based El Camino's identity around an embossing stamp and a custom typeface.The forms of the typeface were shaped from ten geometric modules, resulting in a geometric sans with characteristic faults.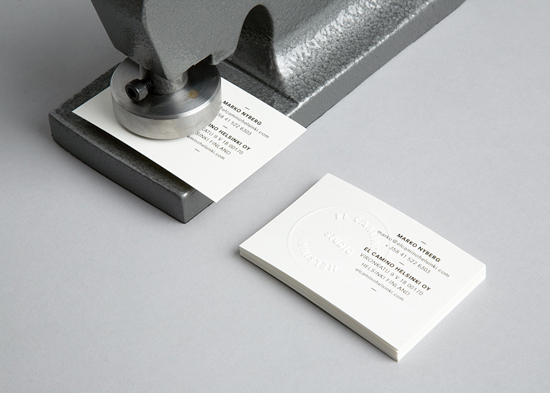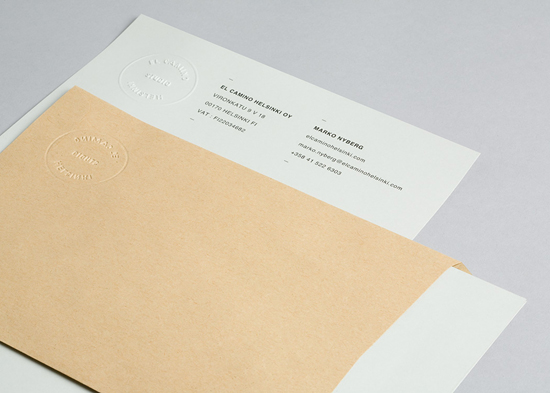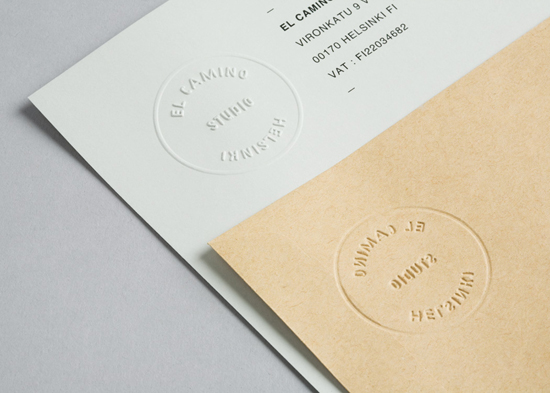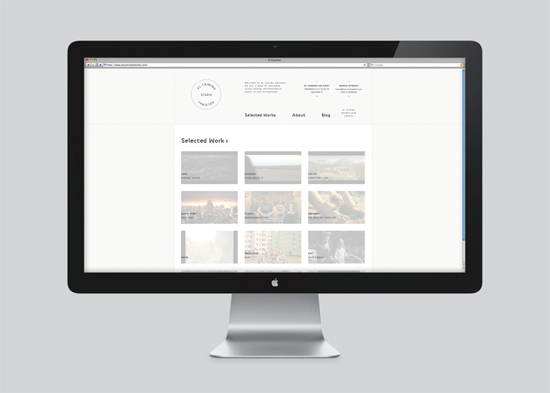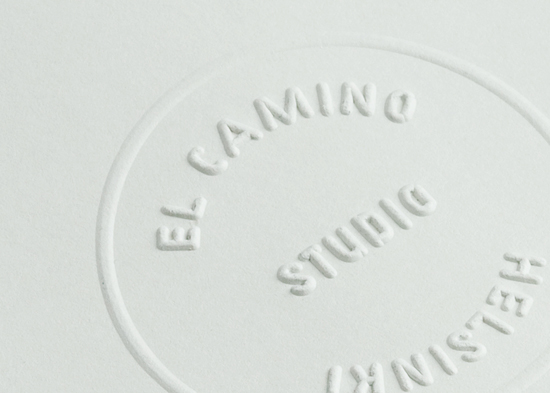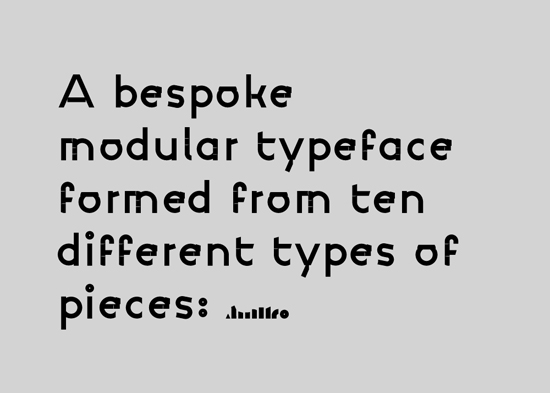 Great project by a great agency with a great colourful website…TAKE A LOOK!