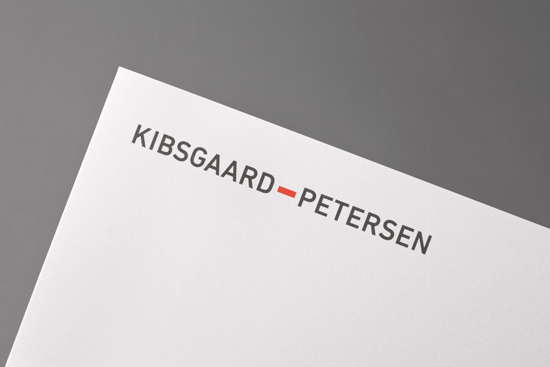 The new visual identity for Kibsgaard-Petersen, an architecture studio based in Aalesund, Norway, plays with the substance of a red rectangle.
The Oslo-based design studio Heydays has decided for this project to use the glyph in the company's name as a graphic element to communicate the strong and bold archi­tec­tural lan­guage and visualize, dyeing it red, his energy.
The combination of the solid red color and graphic elements create using stamps and embossing tells, according to the designers, the story of a modern company with solid traditions.
Typeface: DIN
Heydays has recently launched its new website. Check it out!
______
La nuova identità visiva di Kibsgaard-Petersen, studio di architettura con base a Aalesund, Norvegia, gioca con la solidità di un rettangolo rosso.
Il progetto è del design studio Heydays di Oslo che ha deciso di utilizzare il glifo presente nel nome dell'azienda come elemento grafico per comunicarne il linguaggio architettonico forte e "bold" e visualizzare, tingendolo di rosso, la sua energia.
La combinazione  tra il rosso solido e gli elementi grafici creati con timbri e goffrature racconta, secondo i designer, la storia di un'azienda moderna con tradizioni solide.
Typeface: DIN
Heydays ha recentemente lanciato il suo nuovo sito. Check it out!