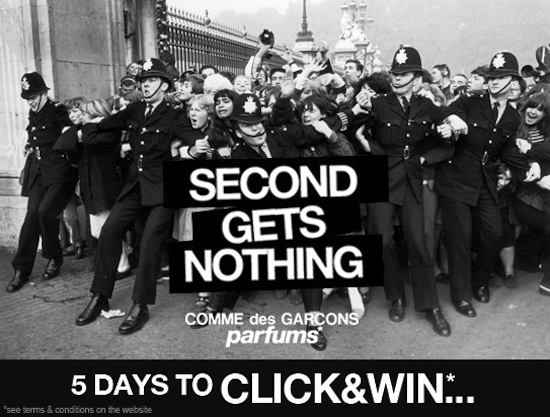 Solo 5 giorni! Parte oggi su Polkadot il Comme des Garcons Parfums « Second Gets Nothing » Contest. Ogni giorno 10 lettori di Polkadot potranno vincere una fragranza Comme des Garcons 2 da 50ml, fino a venerdì. Il contest è valido solo in Italia, Spagna, Uk e Germania, solo su 5 blog per nazione, quindi siamo più che felici di poter ospitarlo su Polkadot e premiare i nostri lettori.
Come vincere? Niente di più facile, clicca sul banner qui in alto a sinistra, registrati e gioca subito: se sarai stato fortunato da aver cliccato al momento giusto… avrai vinto! Altrimenti torna il giorno seguente per riprovare, e potrai comunque richiedere un campione gratuito. Buona fortuna!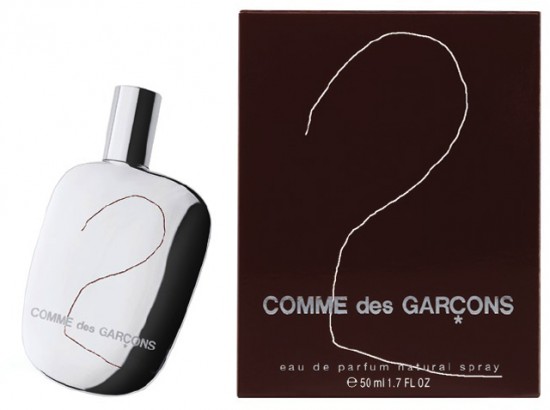 Comme des Garcons 2 is a signature fragrance for both women and men. It plays with duality, with contrasts and complements, exploring the notion that opposites attract.
Delicate magnolia, angelica roots and absolute folia interact with the power of cedar wood, amber and patchouli to create a contemporary fragrance that re-imagines the rich scent of incense. A unique expression of the spirit of Comme des Garcons 2: the alternative to perfume.