A short film that tells the story behind the 'Keep Calm and Carry On' poster. Its origins at the beginning of WWII and its rediscovery in a bookshop in England in 2000, becoming one of the iconic images of the 21st century. The poster was printed with a series of two other prints which were more prevalent during war time. The two additional installments in the series read, "Your Courage, Your Cheerfulness, Your Resolution Will Bring Us Victory" and "Freedom is in Peril, Defend It With All Your Might."
"Keep Calm" was kept in reserve for a top potential panic-inducing event like a German invasion of Britain. The worst case scenario didn't happen, so "Keep Calm" never actually made it to the streets.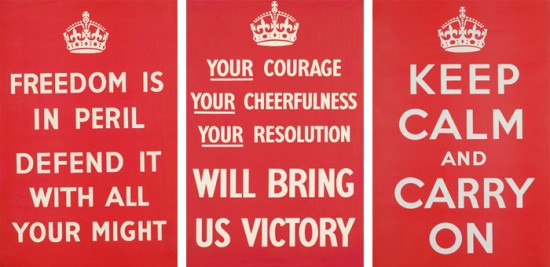 After being forgotten for more than half a century, a rare original of the now famous WWII poster was rediscovered in a box of old books bought at auction in one of the largest and most popular secondhand bookshops in Britain – Barter Books. When the bookshop owners had the poster framed and put up in the shop, customer interest was so great that in 2001 the couple started producing facsimile copies for sale – copies which were soon copied and recopied to make of the Keep Calm poster one of the first truly iconic images of the 21st century.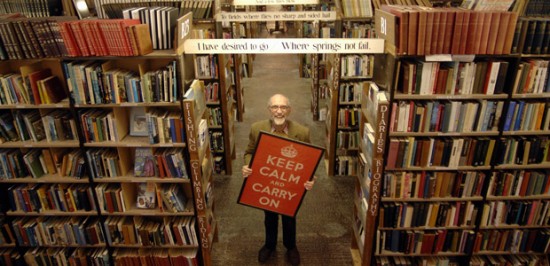 Film, music, script and narration by Temujin Doran.