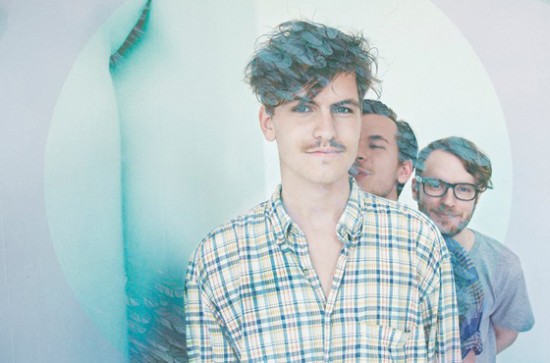 Three-piece Simian Ghost released this year their debut album and started a successful tour with Stealing Sheep ended this week. Wolf Girl is probably the well-known and appreciated track of the album. Yet these lovely guys have just put out another one called Automation.
Polkadot had the chance to ask a couple of questions to the small collective of Swedish musicians who are currently dedicated to making very good pop music.
You come from Sweden, how much does it influence you music?
That's a hard question to answer. We're not so many people here, it's mostly pine trees and the winters are quite long. We have beautiful summers though. If anything I think that the big seasonal shift and maybe that the freedom of speech is strong in Sweden, are things that might influence us as artists.
It's not disco, it's not electronica, how would you describe you music?
I'd say it's alternative pop music. That's a nice contradictory definition.
Youth is your brand new album, what's between Infinite Traffic Everywhere?
Youth is the first album written by all three of us as a group. It's more defined in it's sound I guess. A little more upbeat as well.
How did the recording of this album go?
We recorded it in Mathias parents' basement in the summer of 2011. It was a very relaxed recording, we basically hung out in their yard, bathing in a big inflatable pool they have there, drinking coffee and recording when it got cloudy.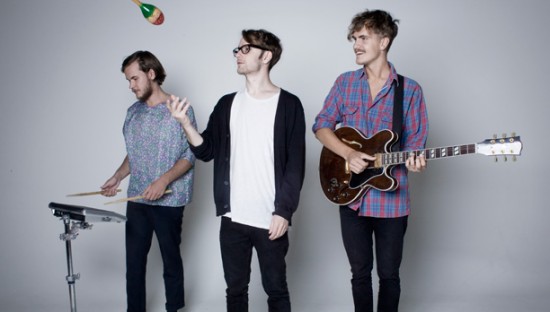 Your dream-pop music brings me in a sort of fairy-tale atmophere, would you image the plot what will it be?
Thematically I see it as an abstract and fractional journey through various stages of growing up. It's like a string of short scenes, some are based on my life, some are fictional, most of them are somewhere in between.
You're touring Europe, what's the place that could be felt like home?
We really like London, I could imagine us living there for a while.
Any bands you like to follow? and do you guys like to do in your spare time?
There's a lot of good bands coming out of Scandinavia at the moment; Niki and the dove, Korallreven, NIVA, YAST, Dunklet and many more. We were really looking forward to touring with Stealing Sheep as well. They are totally awesome live! When we don't play music Erik and Mathias work part time in kindergardens throughout Stockholm. I mostly struggle to piece my life together economically.
Are you going to play live in Italy?
We'd love to come to Italy! I don't know if there is any shows in the works right now, but we'll definitely work on it!