È la passione… l'elemento nascosto, celato, da scoprire in "The origin of love". Mika nella sua terza fatica concentra in quattordici brani tutte le sue emozioni e racconta l'amore contemporaneo, ricco di contrasti, gioie e sconfitte.
È il singolo "Celebrate", scritto con Pharrell Williams e prodotto da Nick Littlemore degli Empire Of The Sun, a fare da apripista all'album. Il video, ambientato in una New York multietnica, è pura esplosione di gioia tra incontri, balli e canti.
Ma "The origin of love" è segnato da svariate collaborazioni. In "Stardust" è Benny Benassi ad aiutare Mika nella scrittura del testo, creando qualcosa di assolutamente pop.
Un collettivo di artisti che accompagna il cantautore di origini libanesi anche nella realizzazione di due cortometraggi per i brani "Origin of love" e "Make you happy". Realizzati con un budget esiguo ma con massima libertà espressiva e tralasciando effetti speciali o abbellimenti vari, nei due "corti" sono le immagini e le ambientazioni a creare una forte tensione emotiva. In "Make you happy" è Iouri Philippe Paillé a dirigere. La regia di "Origin of love" invece è di Cristián Jiménez.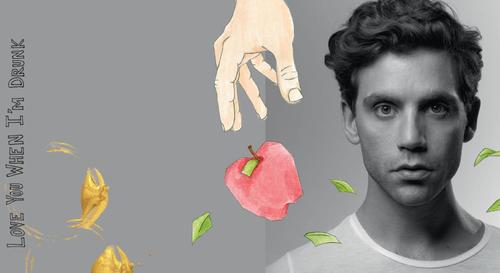 "The Origin Of Love" è insomma un album sorprendente, la cui edizione italiana avrà due brani (Origin Of Love e Stardust) contenenti delle strofe in italiano e pezzi inediti, remixati e acustici.
Non resta che viverlo live attraverso le due date del tour italiano… 9 novembre – Teatro Geox di Padova e 10 novembre – Atlantico Live di Roma.