Tornare per bambini, solo per un po'. Era forse questo l'intento che ha mosso Ann Hamilton quando si è inventata la sua ultima installazione, in scena a New York.
Una serie di altalene agganciate al soffitto in uno scenario mastodontico, che crea forse un po' di timore, e la sensazione di dondolare nel vuoto. E poi una tenda che reagisce in tempo reale al movimento delle persone, e restituisce effetti visivi inaspettati, figli di una simbiosi fra pubblico/performer ed installazione.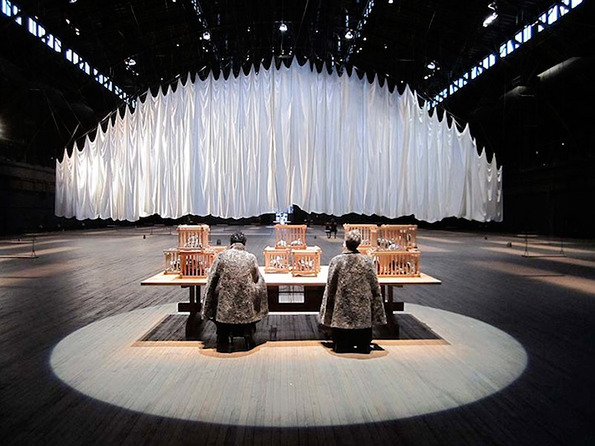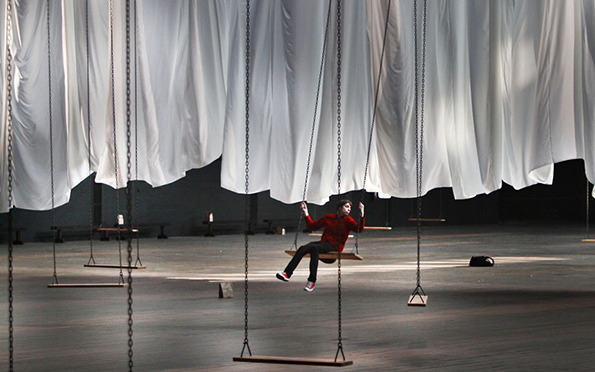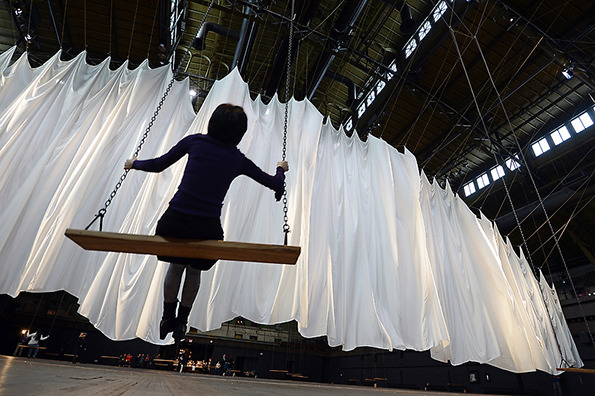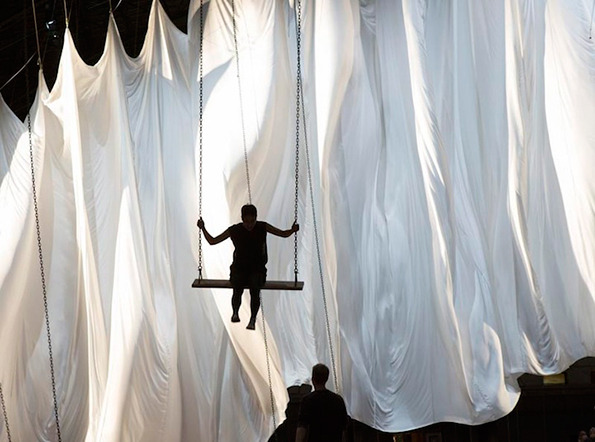 The Event of a Thread è in scena al Park Avenue Harmory di New York.