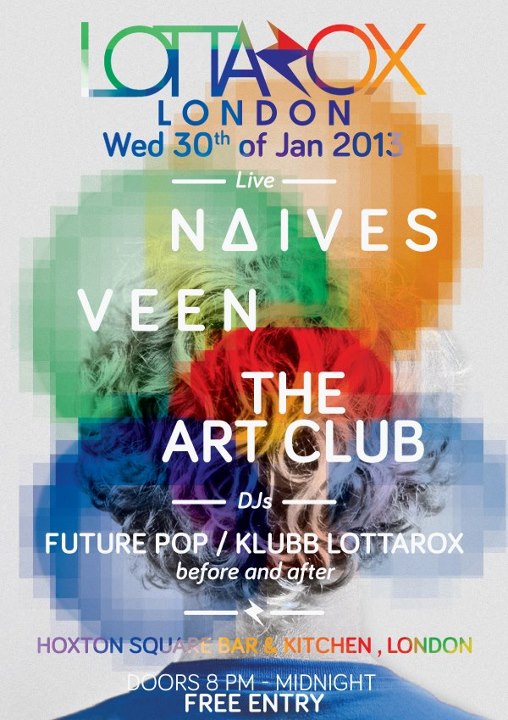 So if you're free tonight, we think you don't have to miss the chance to discover brand new indie bands at the Lottarox London night at Hoxton Square Bar & Kitchen.
So, who is going to play some good stuff then?
First of all N ∆ I V E S, electro funk haing from UK and France who describe themself as "Metronomy lost in a jungle captured by the imagination of Henri Rousseau ….".
https://www.facebook.com/naives.london
Dragging jungle and psycho-pop tunes from Britain, named V E E N
https://www.facebook.com/veensound
And last but not least The Art Club hailing from Brighton who will be playing their romantic, dreamy bedroom pop music, influenced by nostalgic and tender 80′s tunes.
https://www.facebook.com/theartclubband
Plus, good vibes from FUTUREPOP & KLUBB LOTTAROX djs.
And don't forget…it's free, so pop down earlier and enjoy some really good tunes!