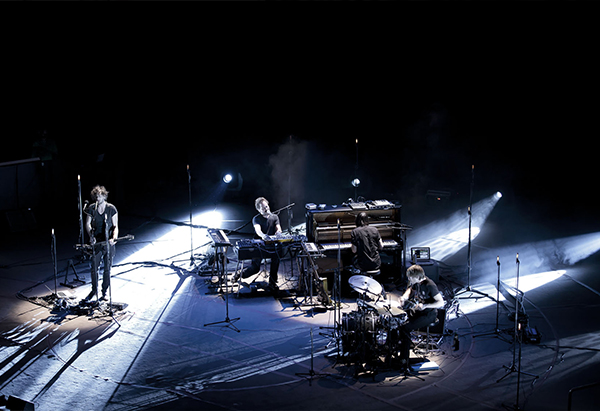 Krieg und Frieden (Music for Theatre) è il titolo dell'ultima produzione di Sascha Ring aka Apparat, che torna in Italia in due occasioni, il 23 maggio all'Auditorium di Milano e il 24 maggio a Torino, dove si esibirà all'Hiroshima Mon Amour, all'interno della programmazione di Viva Club To Club, la preview dell'omonimo festival che si terrà a novembre.
L'album, concepito per la produzione teatrale di Sebastian Hartmann sul testo di Guerra e Pace di Tolstoy e pubblicato da Mute lo scorso febbraio, rappresenta la piena realizzazione del producer berlinese come musicista a tutto tondo.
Krieg und Frieden è il frutto del percorso della Apparat Band, un progetto iniziato nel 2010 con The Devil's Walk, in cui i componenti si spingono oltre i confini dell'elettronica per sperimentare nuovi orizzonti sonori, basati su atmosfere intime e fortemente emozionali.
Per farvi un'idea ascoltatevi la release di A Violent Sky, synth e voce melanconica su un tappeto di pianoforte. Non aggiungiamo altro.