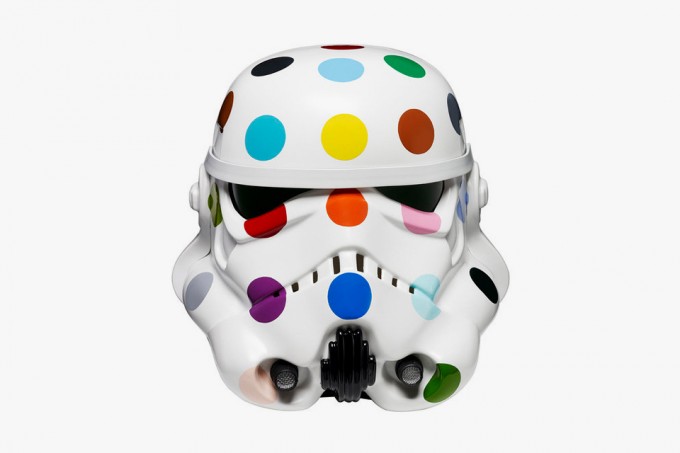 Parte domani Art Wars presso la Saatchi Gallery di Londra fino al 13 ottobre e poi per 4 settimane nella stazione metropolitana di Regent's Park. 20 artisti internazionali reinterpretano l'iconico elmetto degli Stormtroopers della saga di Star Wars. Dopo gli elmetti saranno messi all'asta per supportare la fondazione Missing Tom, creata per raccogliere fondi per la ricerca del fratello di Ben Moore (fondatore di Art Below e creatore di Art Wars), Tom, scomparso nel 2003. Pois colorati per la superstar Damien Hirst, ma anche le altre submission non sono da meno.
ART WARS @ THE SAATCHI GALLERY
9TH – 13TH OCTOBER 2013
artworks by Andrew Ainsworth, David Bailey, Mr.Brainwash, Jason Brooks, Jake and Dinos Chapman, Mat Collishaw, Oliver Clegg, D*Face, Matt Farina, Paul Fryer, Damien Hirst, Inkie, Alison Jackson, Hayden Kays , Antony Micallef, Ben Moore, Yinka Shonibare MBE, Bran Symondson, Joana Vasconcelos.