Whoever is into new music talent has surely heard of Kate Tempest. Nominated last year as one of the most influential songwriters in the UK, She sings in rhymes and wrote last year a book called "The Bricks that built the houses".
It is a story of two young guys living in the City of London whose lives are driven by the search of jobs, harboring big ambitions but tempered by equally big compromises.
Compromise is a big part of the London experience, most of all when it comes to housing.
Architects are called to play such an important role in order to find a balance between space, design, beauty and money.
So how can you create a homely space in 35 sqm while still creating something that is liveable? This was the challenge for CIAO-Creative Ideas & Architecture Office a young, flamboyant London based studio.
Alessandro. Diego and Enrico were called on to reimagine the space and add their signature Made in Italy touch.
The challenge: how to create an environment of 35 sqm which could fit up to 4 people? First step: remove any unnecessary constraints in order to enhance space and let it shine from each possible vantage point.
Well chosen and intelligent furniture maximises the space.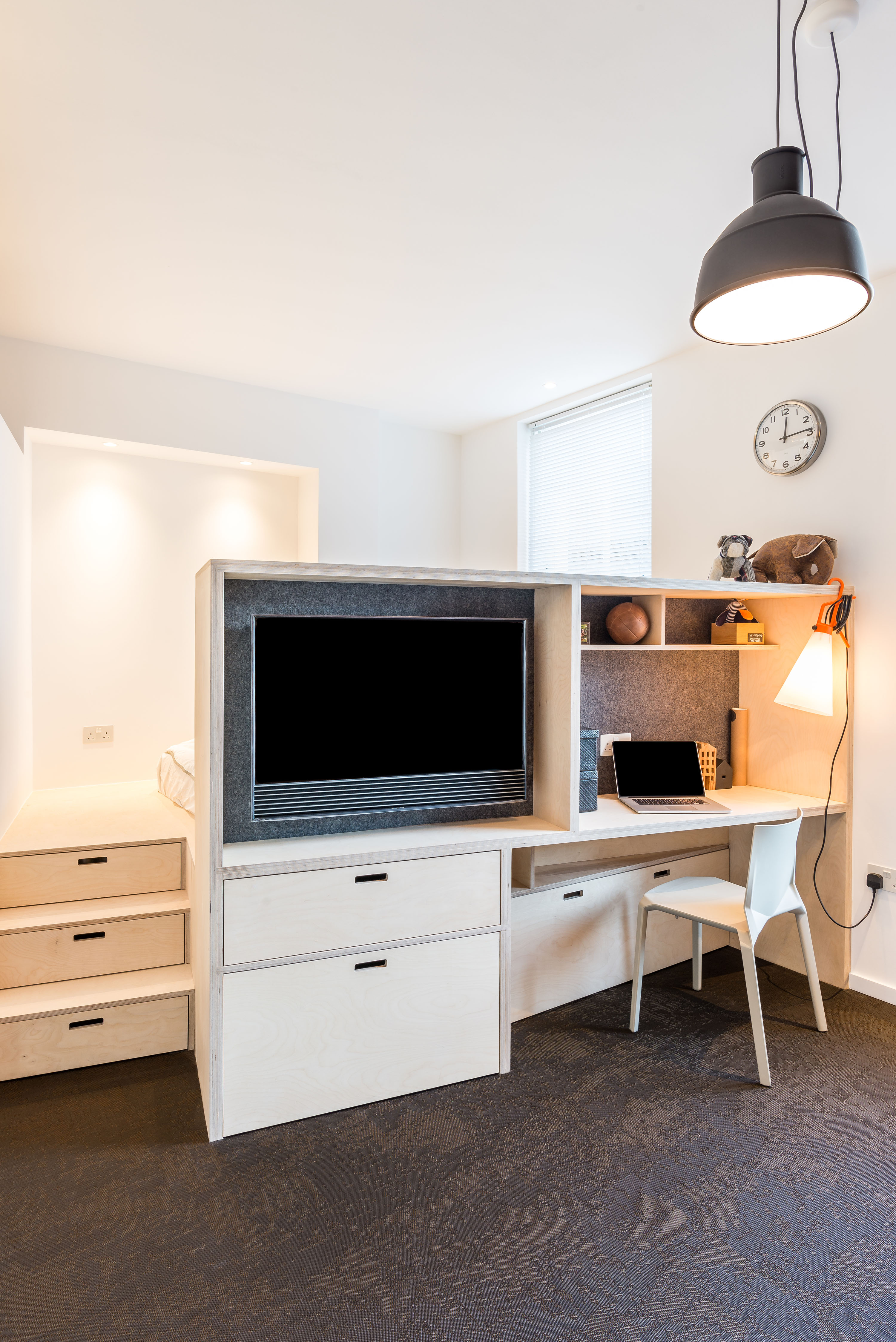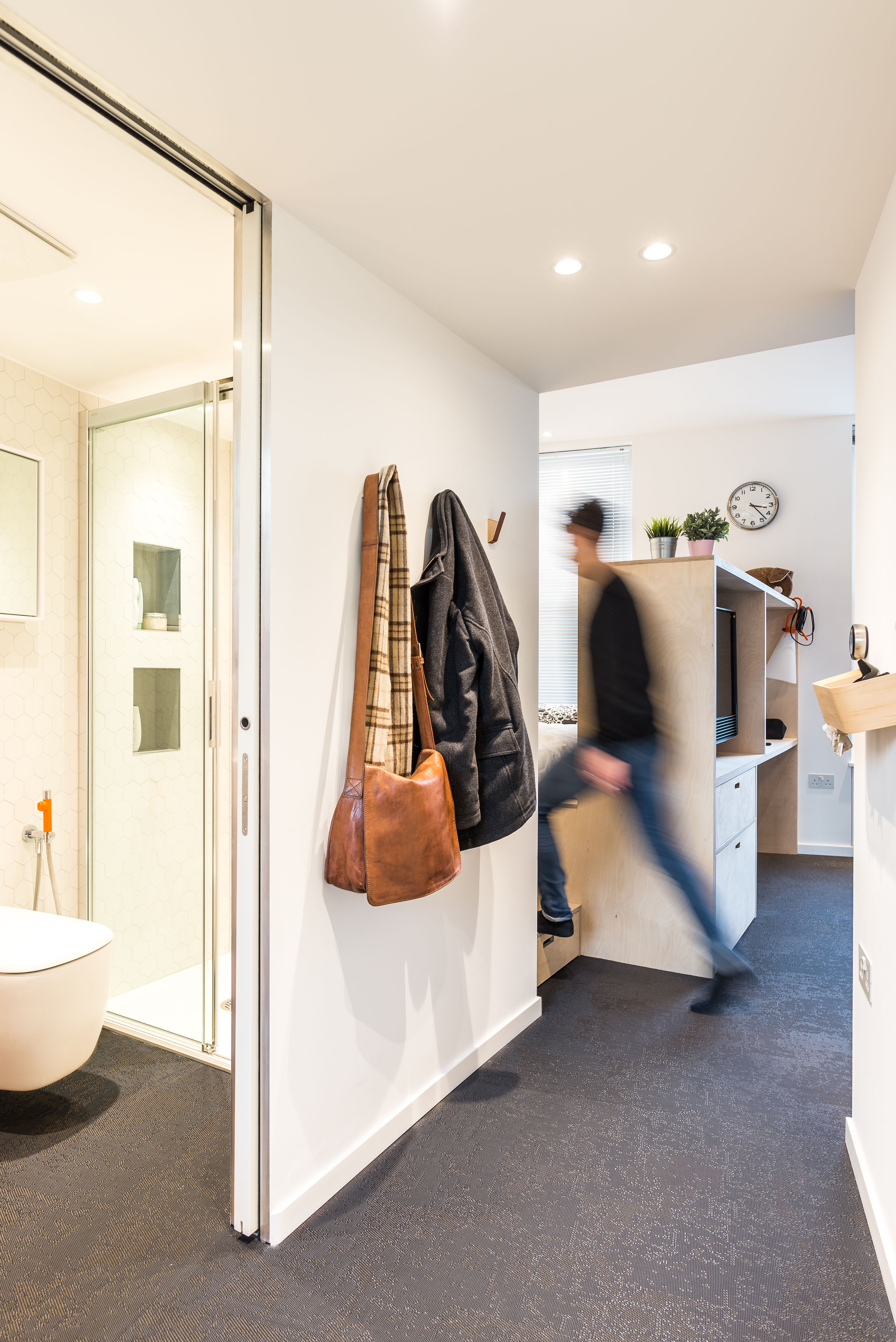 As they explain:
"a second bed is neatly hidden under a raised floor that also helps to access the mezzanine storage space above the bathroom. When not used, the second bed leaves space for a clever home office. The raised floor also accommodates the main bed, which is separated from the living area by a bookshelf featuring sound proof felt panels, to improve the acoustic comfort. Extra storage space is provided by the in-built wardrobe in the living area and the drawers hidden under the steps".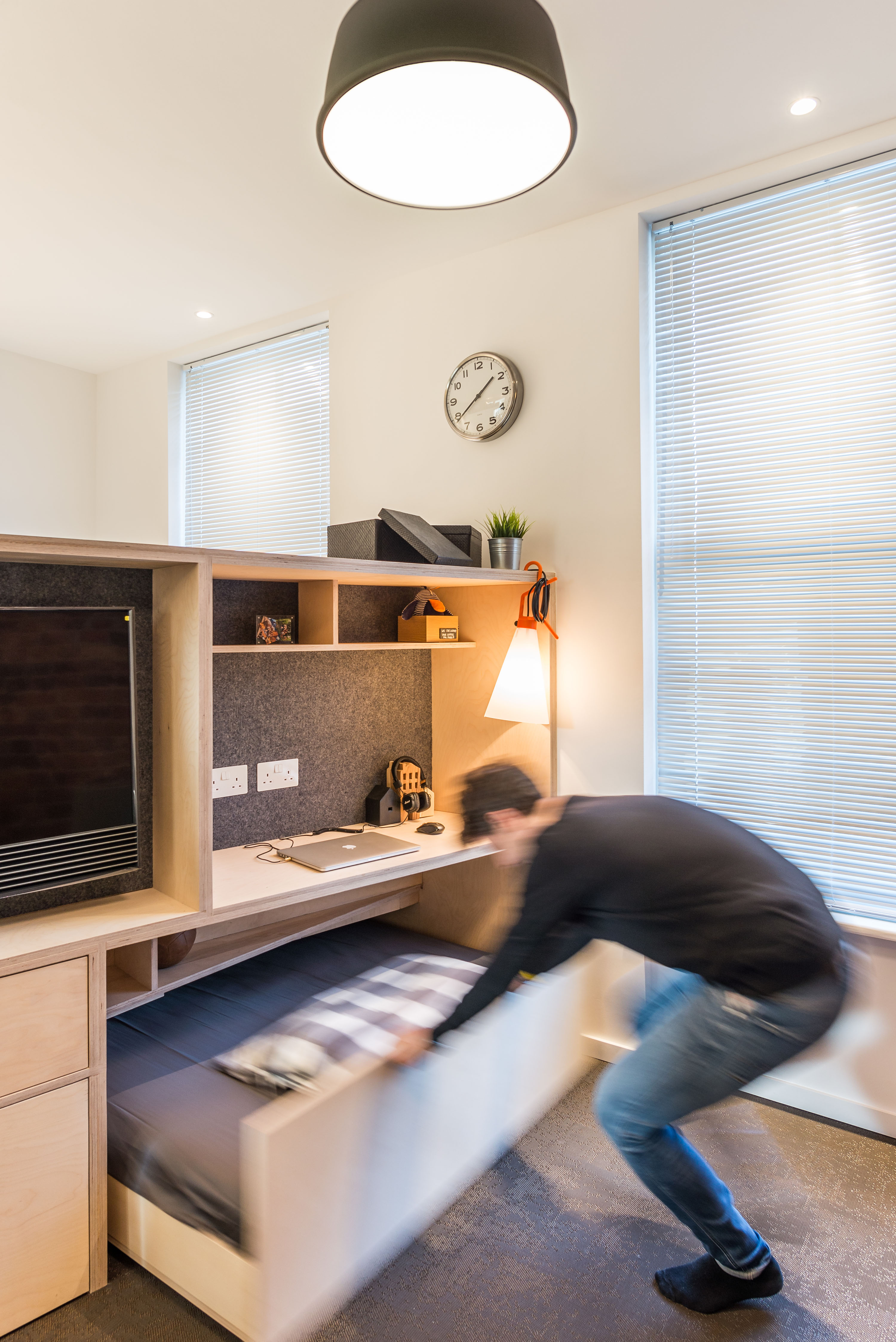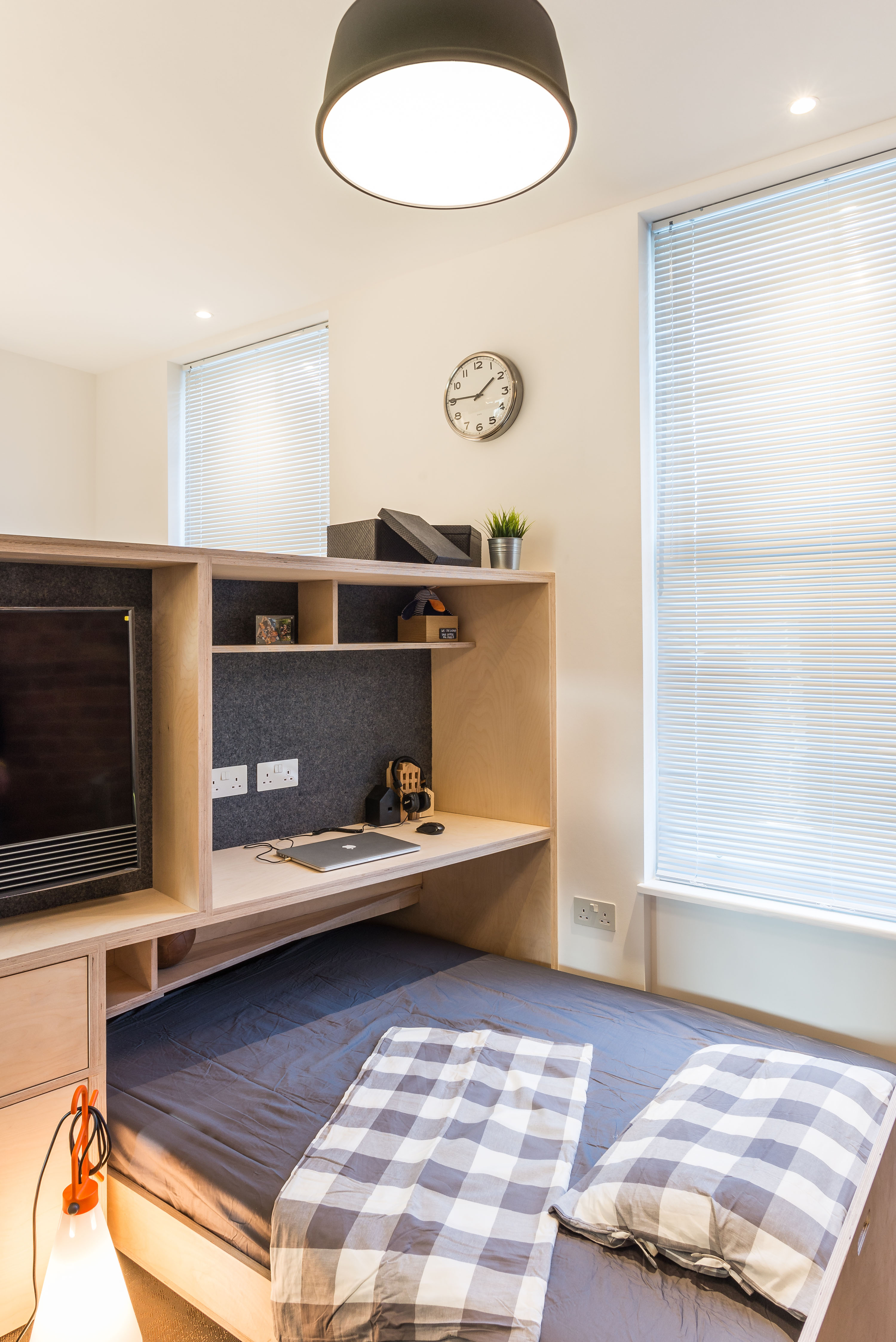 A lot of attention also in the space planning of the diagonal fully-equipped kitchen, it sets a strong mark through the entire length of the flat. The choice of different materials signals the division of different functional spaces while creating a sense of continuity.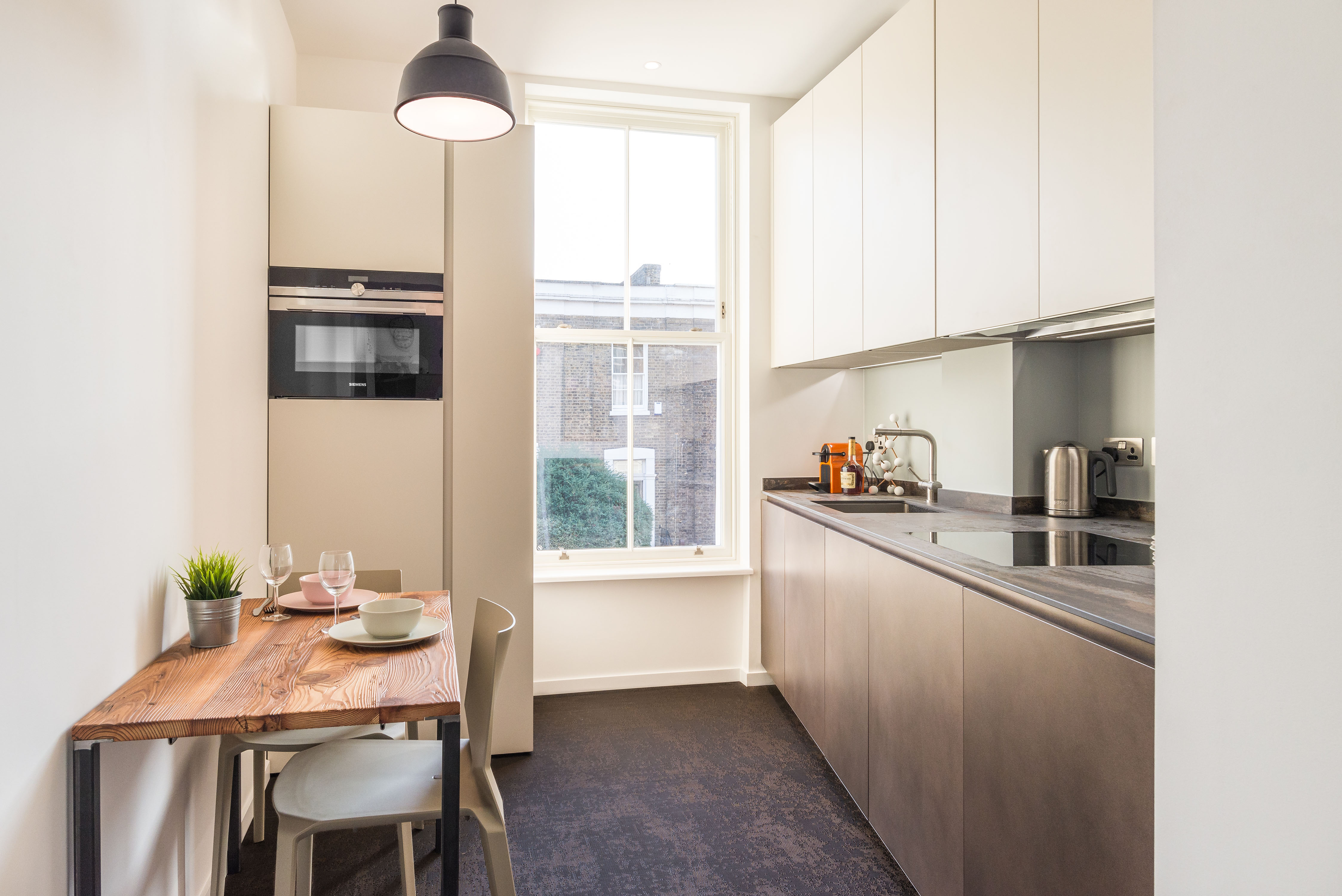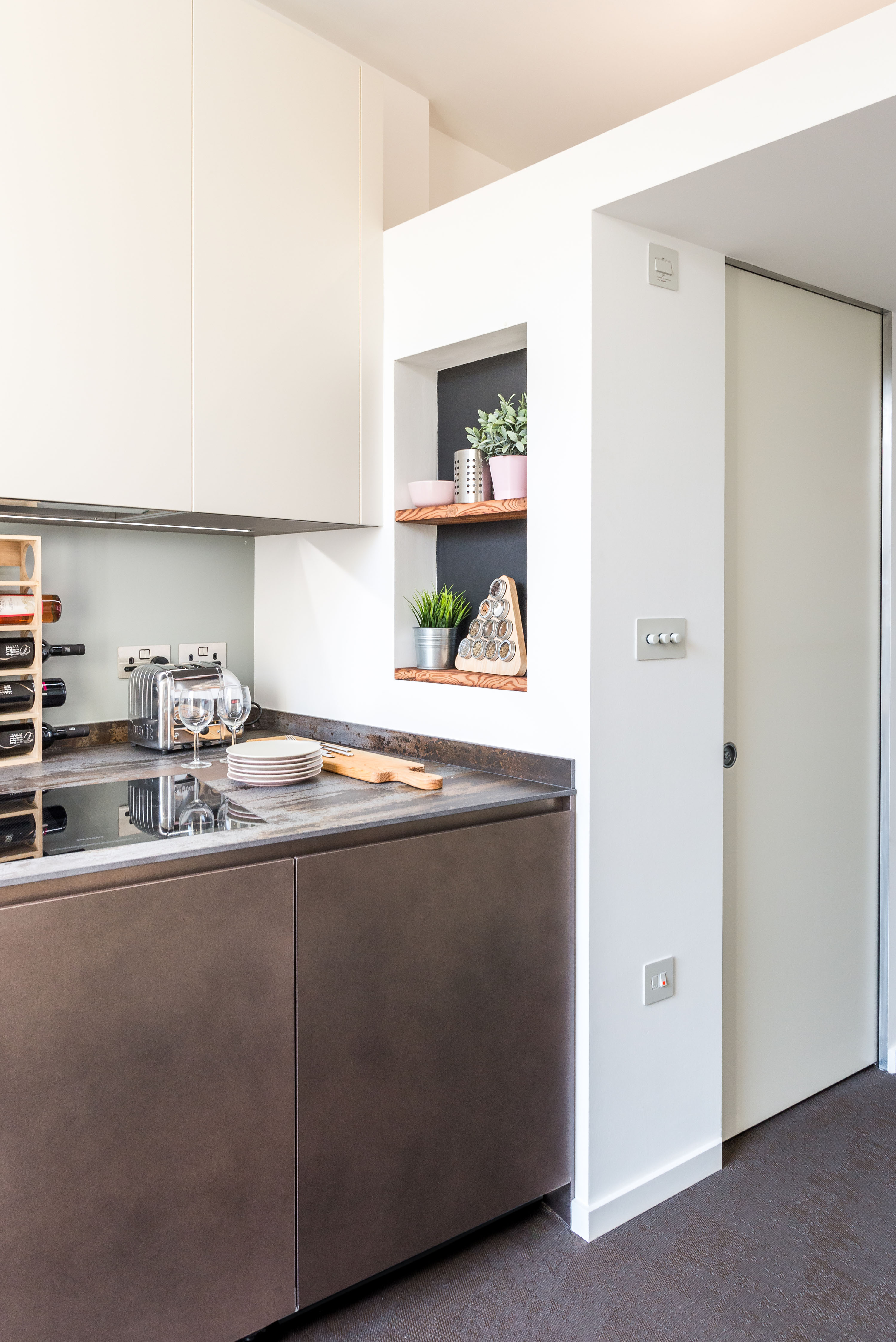 Beautiful Made in Britain bricks shine in the living room, while handcrafted birch plywood defines the night area.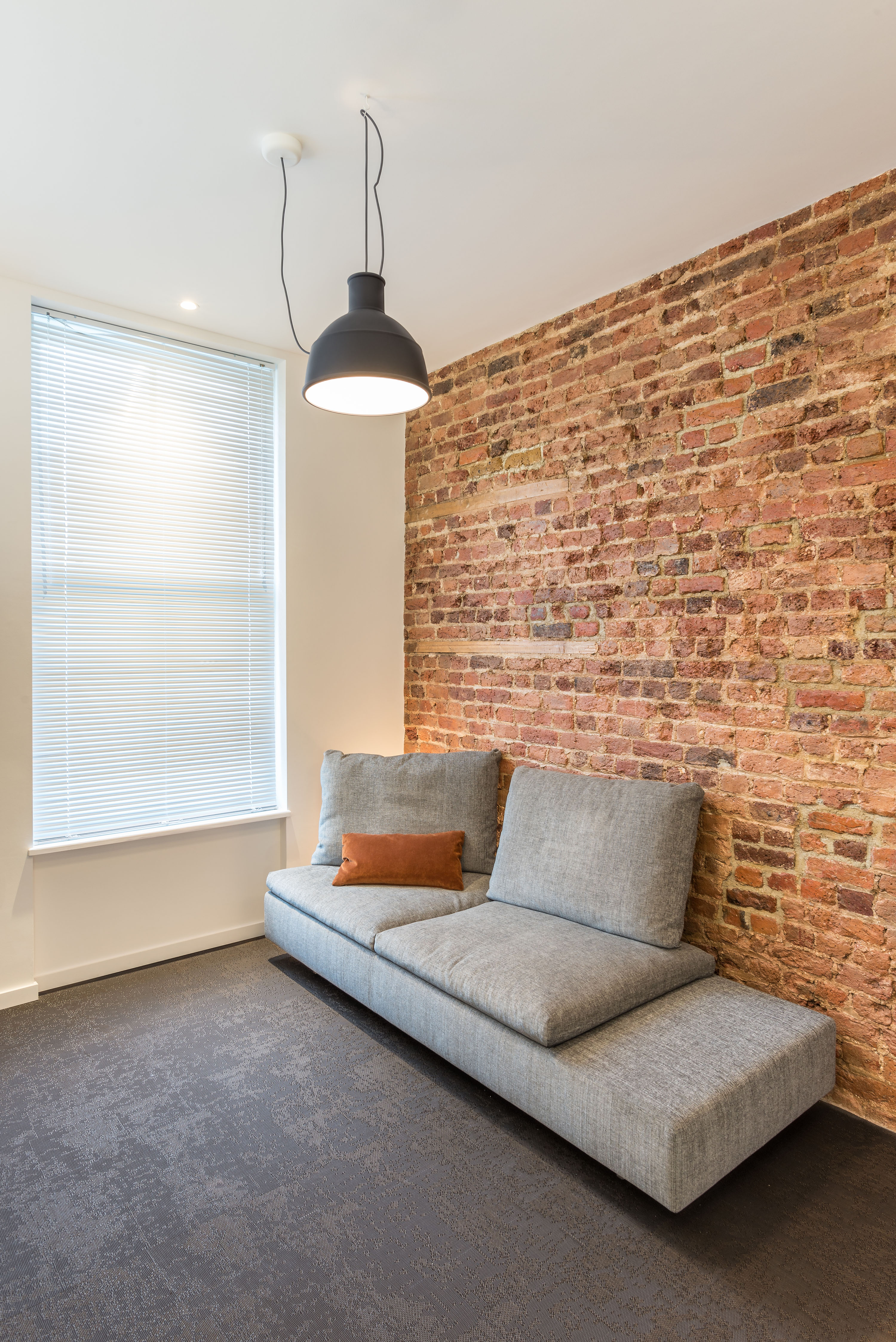 35 sqm seems to be the perfect challenging space where liviability and design can coexist – who would have thought.
CIAO studio is always looking for bold schemes to develop, this is just one of them. We guess we will hear more on creation of intelligent and happy living space.
Chiunque sia nel mondo della musica e attento ai nuovi talenti avrà sicuramente sentito parlare di Kate Tempest. Nominata lo scorso anno come una delle cantautrici più autentiche del Regno Unito, si è distinta per il grande rap e la pubblicazione l'anno scorso di un libro (non ancora tradotto in italiano) intitolato "The Bricks that Built the Houses".
È una storia di due ragazzi che vivono nella città di Londra, le cui vite sono guidate dalla ricerca di posti di lavoro, dalle grandi ambizioni temperate in ugual misura anche da grandi compromessi.
E Il compromesso è una parte importante dell'esperienza di Londra, soprattutto quando si tratta di trovare casa a Londra.
Gli architetti sono chiamati a svolgere un ruolo così importante: trovare un equilibrio tra spazio, design, bellezza e denaro – bella impresa!
Quindi, come si può creare uno spazio "familiare" e vivibile in 35 mq? A questa sfida sono stati chiamati CIAO-Creative Ideas & Architecture giovane e promettente studio di architettura basato a Londra.
Alessandro, Diego e Enrico – i loro fondatori – sono stati invitati a rivedere lo spazio e aggiungere il loro tocco Made in Italy.
La sfida: come creare un ambiente di 35 mq che potesse ospitare fino a 4 persone? Primo passo: rimuovere quelle limitazioni non necessarie al fine di migliorare lo spazio e sfruttare al massimo l'utilizzo della luce naturale da ogni punto.
Partendo dalla scelta dei mobili – molto curata – il tutto protende verso la massimizzazione intelligente dello spazio. Come loro stessi spiegano: "un secondo letto è ben nascosto sotto un pavimento sopraelevato che aiuta anche ad accedere alla zona servizi. Quando non viene utilizzato, lascia spazio per ricreare una zona ufficio all'interno dell'appartamento. Il piano sopraelevato ospita anche il letto principale, separato dalla zona giorno da una libreria con pannelli di feltro a prova di suono, per migliorare il comfort acustico. Lo spazio per lo storage è rappresentato dall'armadio in-built nella zona giorno e dai cassetti nascosti sotto i gradini". Molta attenzione anche nella pianificazione spaziale della cucina – con tutti i comfort pensabili – che si estende in diagonale fino alla zona servizi dando sempre un senso di continuità alla casa. La scelta di diversi materiali segnala la divisione di diversi spazi funzionali creando un senso di continuità.
Bellissimi i bricks Made in UK padroneggiano la zona living mentre il compensato di betulla definisce la zona notte.
35 mq sembra essere il territorio perfetto di sfida dove convivenza e progettazione possono coesistere – chi avrebbe mai pensato!
Lo studio CIAO è sempre alla ricerca di progetti audaci da sviluppare, questo è solo uno di essi. E noi non possiamo che supportare storie di creazione intelligente ed armoniosa di spazi vitali.

Photo credits: Francesco Russo