Milan Design Week /// Trip N.1
First stop: Bovisa. We were ready at 8 o'clock pm: notebook, pen, camera and the events' plan. The weather was cloudy but the atmosphere was sparkling, we had met a […]
Milan Design Week /// Trip N.1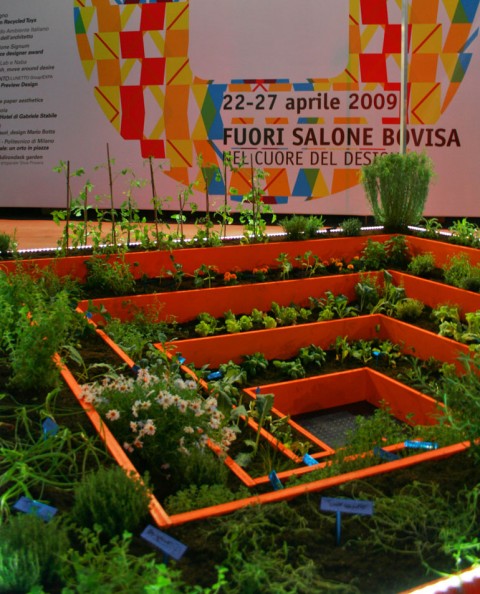 First stop: Bovisa.
We were ready at 8 o'clock pm: notebook, pen, camera and the events' plan. The weather was cloudy but the atmosphere was sparkling, we had met a lots of interesting people and signs going around the city during the day. We felt that the design week had been arrived. We have decided to start the Polkadot's trip from the Opening of "Fuori Salone Bovisa" (Triennale Bovisa, Via Lambruschini 36). At the entrance on the top of the Redbull's bus there is the dj station and the bar is just close to. Music selection powered last night by Aladyn, Men in scratch (Radio DeeJay) and Stefano Fontana aka Stylophonic .
This is what we have seen.
– Ortogonale, designed by Alberto Pizzati Caiani. It's a Botanical Garden in the square. It would be a symbol of the re-appropriation in every city of a square devoted to a children inside everyone that needs to discover the pleasure of watching, sniffing, caressing fragrant grass and vegetables and learning more about the botanical culture also. A little green artistic touch in order to approach the nature in Milan or in each urban context. The almanac of seasons is realized in tactil graphic (Braille).
[nggallery id=5]
– Zero Disegno Project. Zero Disegno, powered by Carlo Poggio's Company, promotes exclusive collections (Limited edition only) of objects and furniture based on creative concepts (ideas and materials) and distant from market approach and mass production. ZeroDisegno likes being as a workshop of the Renaissance. It presents 3 artists at this time:
Greg Lynn – Recycled Toys. He is the American architect, awarded at the last Venice biennale 2008 for his special collection of istallations realised with recycled toys and thanks to robotic technology plus a lots of humor. The exhibition shows 4 pieces: aubergines' table, ducks' table, dogs' container and whales' table. All the objects have been assembled using old toys. We at Polkadot think that Recycling is always an important theme and we have feeling for this and for his creative consequences.
– Gaetano Pesce – The Heart of the art. Gaetano Pesce pays a tribute to the workers who pour the resins. He thinks that they are the creators of unique, original and always different pieces. So Gaetano Pesce's creations are signed by the artist and also the workers with the date of realization. The concept is every peace is made with heart. This exhibition shows a series of sits coming from "Nobody's perfect collection".
Alessandro Mendini – 3 Forniture from Venice. – Provocation: mobile jobs.  Andrea Petillo, Andrea di Chiara and Jiyoun Lee perfom the fraily of the job today. A provocation to encourage thoughts about it.
– Hyperwish – Move around desire.  This extraordinary interactive installation would build a collective hyper wish mixing personal desires and aspirations. Users can express their own desires about urban space (Milan) and all the gathered desires are then syntactically analyzed and join togheter in a re-combining database of significant words. This sensitive archive becomes the objects event of installation. People could jump into the archive thanks to a big bright ball discovering others desires. Polkadot waits the final Response!!!!
Second stop: Corian Design Exhibition By Amanda Levete architects.
Corian Design Lounge is a project focused on people's movement as metaphor of changing. The concept is showed as objects with spiral forms. The Artist Philosophy: "We use design research to push aesthetic and technical boundaries". A thanks to the special materials by Dupont, the company that offers a lots of solutions for designers' needs.
Third stop: Piazza XXIV Maggio – Esterni Opening Festival.
Every year Esterni is the collateral partner of the Design Week. It promotes the public design in order to revalue urban spaces. The opening has been organised in Piazza XXIV Maggio at the Darsena's Side, close to Orto Mercato. This space has never been used before and the bar, the tables in front of the river, the dj's station and the hammocks create now a new space for relaxing and meeting friend with music, beer and food. Great idea in Polkadot's opinion.
All photos powered by Giorgio Tezza.
Potrebbero Interessarti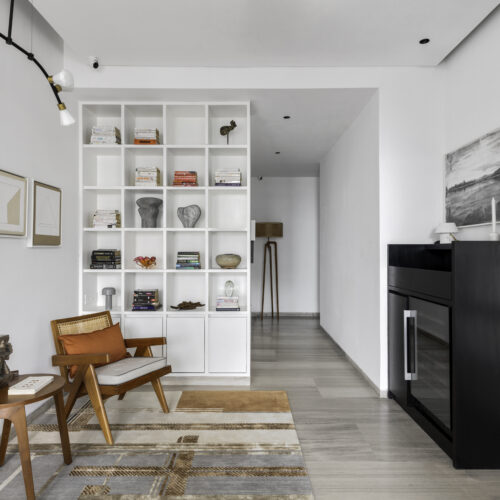 Scopri il progetto Lodha Crest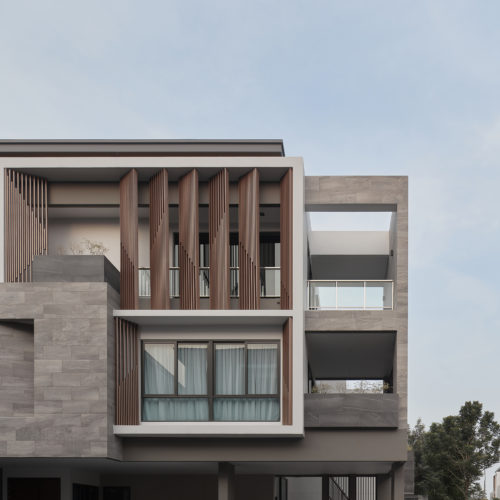 La residenza accentua il contrasto tra gli elementi maschili e femminili

Alcuni punti essenziali da tener conto…
Ultimi Articoli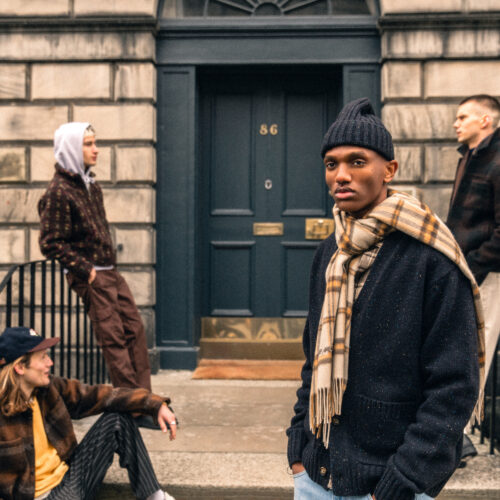 Un Viaggio nella Memoria tra Tradizione e Modernità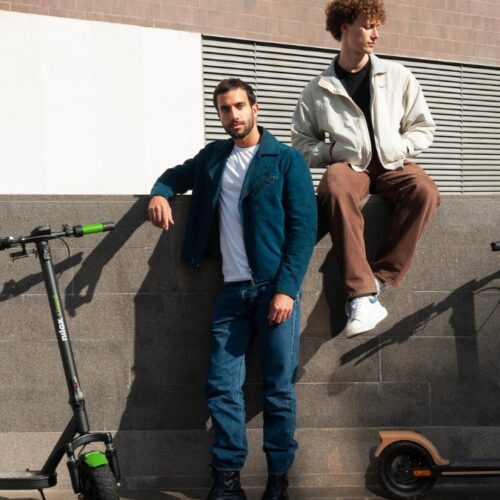 Con 40 km di autonomia è un regalo green che fa bene all'ambiente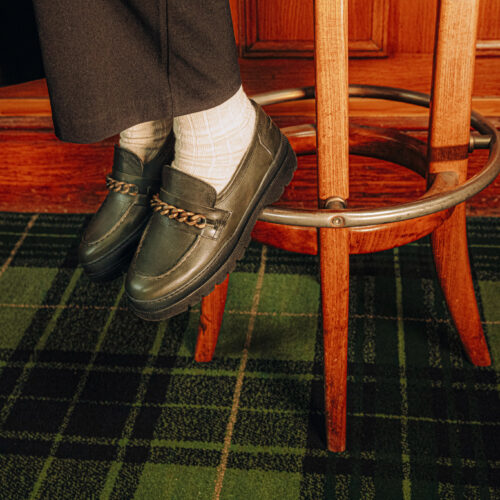 Kleman fa della scarpa professionale un vero e proprio patrimonio dell'uomo che lavora. Un patrimonio ispirato al design vintage e all'autenticità.