Polkadot's Music Trip: Primavera Sound 09 I
Polkadot was in Barcelona 2 weekends ago for Primavera Sound Festival 2009 edition! Line up was really interesting, but we couldn't see all of the bands,  so for every day […]
Polkadot's Music Trip: Primavera Sound 09 I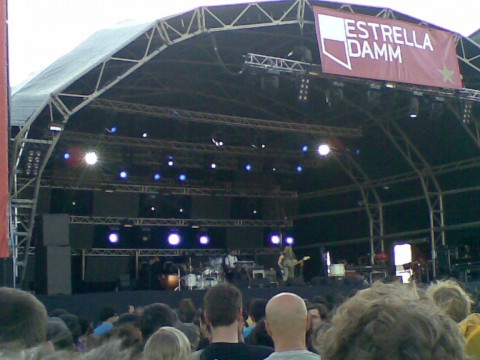 Polkadot was in Barcelona 2 weekends ago for Primavera Sound Festival 2009 edition!
Line up was really interesting, but we couldn't see all of the bands,  so for every day we had choose some artists, our favourites. We are really pleased to realize that Spain is one of the most active country for the music movement nowadays: Primavera Sound Festival, Sonar, Summercase (not available this year), Benicassim festival.  We found a great and enjoyable atmosphere, and we think that festivals are the best way to keep in touch people and music beyond popular problems of music's system. Guys like to go around the cities, travelling through the countries and European locations are not so expansive, with nice hostels. We at Polkadot suggests you to try this experience for the quality of music and the big value in terms of cultural aggregation.
Primavera sound was located at Parc del Forum, in front of the beach. A big area, adapted for the festival with 5 stages: Estrella Damm, the main stage (named with the name of beer's brand sponsor), RockDelux, it was like a big arena , Pitchfork the only covered stage, ATP  and Rayban stages were smaller and hidden, both dedicated to particular and new sounds of the line up. If you enjoy a music festival you could just start a trip mixing the timetable of the artists and then you would see people running from a stage to another one. They are following the music and it's wonderful. Over than 12 hours of music each day, starting from 5 o'clock in the afternoon until 5 o'clock in the early morning. Isn't it enough?
Thursday night.
On thursday, Polkadot's trip started after midnight, just in time to listen My Bloody Valentine gig! The return of the band coming from early eighties that was a reference point for shoegaze and post rock music. A lot of people was waiting in front of the Estrella Damm, My Bloody Valentine arrived on the stage and a big wall of sound grew up. Really high volume and noise attitude, it didn't sound very good for the voices that hardly come out, but electric guitars continued into distortions. Atmosphere was rough and rumbling, that was why at the entrance hostess provided us earplugs. The last 20 minutes of gig had been never ending riffs and powerful sounds, My Bloody Valentine showed us their strong personality in no uncertain terms, without romanticism. A great gig's end for a band that had signed a style.
The show went on with The Horrors on the Pitchfork stage. The band has published a new album this year, the second one "Primary Colours". More dark on the album, more punk on the stage, The Horrors were excited and the slim singer Faris Badwan offered us a performance with personal movements and a damned voice, like the attitude of Jan Curtis or Iggy Pop (but he was far from their appeal). He is a god front-man and the band is young and still unripe but their music now is more deep with shoegaze and new wave influences. So sounds were pulled away quickly and people was positive involved. Good performance.
From the obscured stage of the Horrors to the worried beeps of Aphex Twin on the RockDelux stage. The popular dj played a live set like an electronic trip, going through acid house and techno but following a red thread: the elegance of the mixing that is the main feature of the dj. He created deep vibrations and people answered with body's movements that expressed the brainstorming. Visual performances are an important contribute of his show, this time it was like an horror film: an autopsy without censorship. Disgusting and scary, but this was what Aphex twin wanted: provoking!
After Aphex Twin's show we went to bed, waiting for the next day.
Friday
We arrived at Palc del forum when the Bat for Lashes gig was starting. An hour before the sunset but it wasn't warm, perfect temperature and the sun became red with the reflections on the sea. A perfect picture for Natasha Khan and the band. The beautiful singer, with an eccentric zebra outfit, had got a soft and hot voice that  was more natural on the stage. The band has an attitude similar to the attitude of trip hop bands like Portishead or Massive attack, velvet grooves and synth mixed with classical instrument as guitars, piano, and percussions are used as an ornament not just to take the time. So they created a wave of sound, between electronic and synth pop style, that went over the single pieces and that was based on Natasha Khan and her vocal performance. The band played a lot of songs from the new album and at the end they played the most popular single Daniel. Great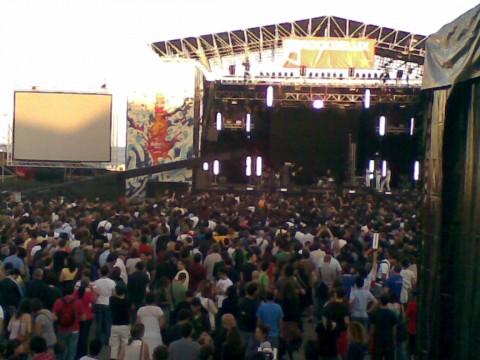 After that, we went to Rockdelux stage for the Spiritualized's gig. The Arena was completely full and the band came with two black girls chorus in order to improve the gospel feature. Their music is usually defined as space rock with shoegaze element, probably because their music is opened to flows of sounds coming from psychedelic and blues backgrounds and this creates an intense and complete atmosphere but without too much confusion. It's not a wall of sound but a full harmony emphasized thanks to the voice and chorus. In the last period ("Songs In A&E" album) the band is closed to folk and ambient influences and the feeling during the gig was the same, a little bit far from the space rock at the begin but absolutely not bored and quiet.
And while the red sun was lying down on sea, The pains of being pure at heart arrived on the Pitchfork stage. The band, coming from Brooklyn, has considered a new star of this year, NME and New York times had talking about it. Their debut album is coming out in 2009 and their music is close to melodic indie pop with shoegaze influences. We didn't spend much time for the gig, because they didn't have on stage a strong attitude at the begin , but they are young! Probably our minds and ears were completely delighted by the gigs before.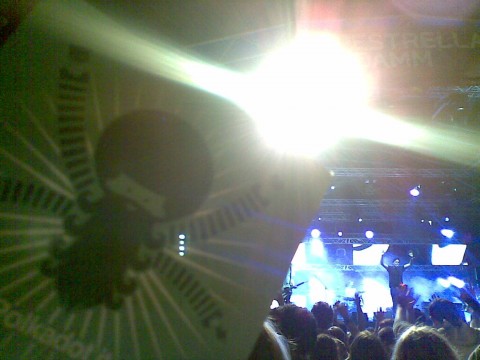 9.30 PM was the time for Art Brut on Estrella Damm. We were waiting for the band. Art brut on stage are usually explosive and involving. Into their music there is an happy punk mood (close to Nada Surf, the American surf punk band, do you remember the High low album?) matched with indie rock songs, all packaged with the ironic and strong personality of the front-man Eddie Argos. They are in the European scene with The Hives and Franz Ferdinand, more rock'n'roll bands and less pop influences. Very Art Brut, this is the claim of the band. During the gig, Eddie chatted with people, telling their songs  and the stories inside and the band followed him amused. Sometimes he joked talking about Kings of leon, too much serious artists in his opinion.  Art Brut played a lot of songs from the second album:  Direct Hit, Sound of summer, People in love, Blame it on the trains. Very Art Brut gig!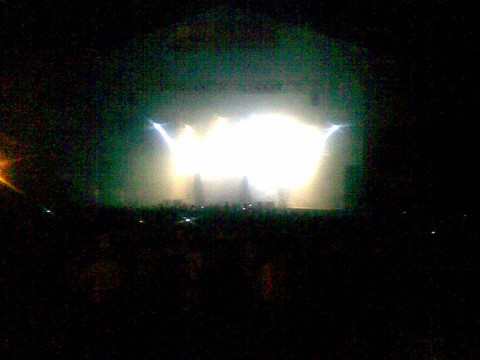 It was dark and we were going to met drone metal of Sunn O))). When they came up on the ATP stage the stars in the sky were dimming. The darkness was required outside and inside all of us, also into the nature. The Sunn O))) hid their-self underneath the white tunics, as wizards arrived to put a spell on us. And it was a spell but not glad, enigmatic and gloomy. They are like scientists that need to test sounds of scratch guitar's riffs and drones played in obsessive and never ending loops.  People were sitting on the stairs unarmed and fixed to fight with their internal demons. This is the extreme atmosphere of drone metal, really underground. It played where the hearth is cold and the mind is out of control. When they finished we were free to go away from the blue steams. Don't ask yourself if it had a real sense.
Jarvis Cocker was waiting to heal us, after the black trip. The fashionable singer, that was into the Pulp band, played on the main stage Estrella Damm and a lot of people was attending the gig. He is an eclectic artist and is popular for his live-performances, during that he sings and dances.  And this time was the same. His music is a good mix of indie rock with classic rock'n'roll and blues influences, a reference of style and sound for all the young indie rock bands. British style, obviously.
After the Jarvis Cocker's gig we went to the ATP stage to listen the Shellac's gig. We told that Jarvis is eclectic and he likes Shellac! If you compared a math rock band and an indie rock-pop band on stage, what could you think about? The math rock band could play on stage with one guitar, a drum and a guitar bass, and probably they might create a classical wall of sound (mixing noise and hard rock elements). The indie rock-pop band could play on stage with synth, 2 guitars, keyboard and probably they might create a melodic and one dimensional sound. Very different ways, but there are 2 risks for both of them: to be just a blast or to be bored. The secret? The math rock band needs to study and define the noise and the indie rock band needs to improvise and try to leave the scheme. If you are in a math rock band, you will ask to Shellac how to do this. The band have a powerful and complete sound, with something called control that we can found at the same level also in Nine inch nails and Tool. They played and anything was scheduled but row and dirty like Steve Albini's voice. During the gig we tasted the high level of Shellac's musicians, and probably this was the best gig during the festival, and the best moment of their performance was the 9 minutes of "The end of radio", when Steve reminded us the 100 years of the radio (the band is still very in love of analogical system).
The last band of the day was Block Party. They started to play at 2.30 AM on the Estrella Damm stage. As it happened with My Bloody Valentine the night before,  the voice of Keke was in trouble to coming out from the sounds and it was strange because he usually has got a strong voice and Block Party didn't play post rock or shoegaze music. Was it a stage or a singer problem? We didn't know. After the remix album, the band has created a performance where indie rock is mixing with electronic and drum'n'bass elements also! So close to classic Banquet, one of the most popular and loved song, we listened  a really strange version of Halo. It wasn't the best Block Party's gig but they are good musicians and above all they are full of energy. We appreciated them.
It was late and before to come home, we just went on ATP to discover Mark Ernestus. He's a dj and a producer, and he played a reggae live set mixed with electronic sounds. People under the stage danced with the last energies. A little bit of Mark and then we came home, really.
Potrebbero Interessarti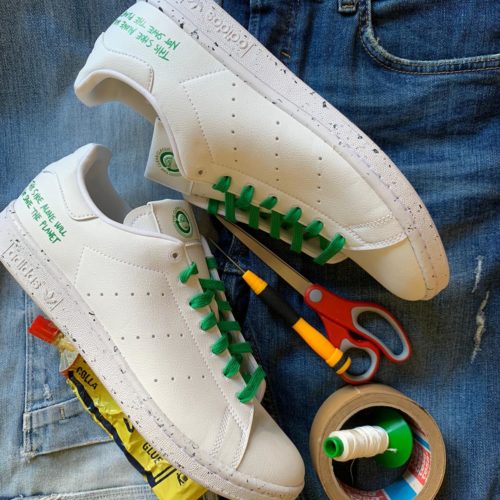 4 masterclass per mostrare il proprio stile e la propria creatività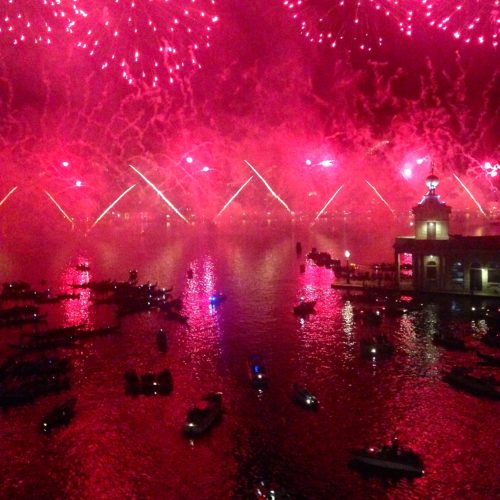 Storia e Suggestioni per la festa più spettacolare dell'Estate: il Redentore di Venezia. Swatch in laguna rinnova il suo legame con la Biennale.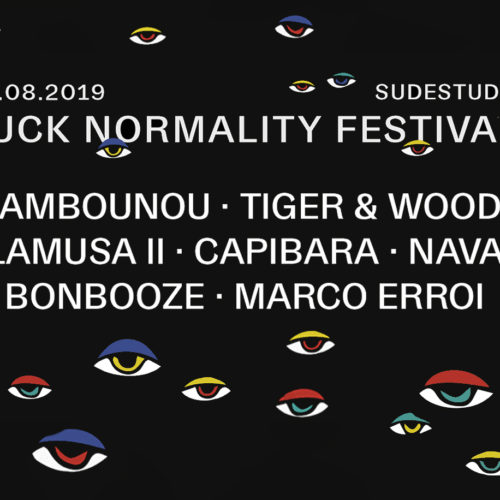 Fuck Normality nasce in Salento e da qualche anno ormai ha il suo epicentro al Sudestudio di Guagnano, studio di registrazione immerso fra gli ulivi secolari.
Ultimi Articoli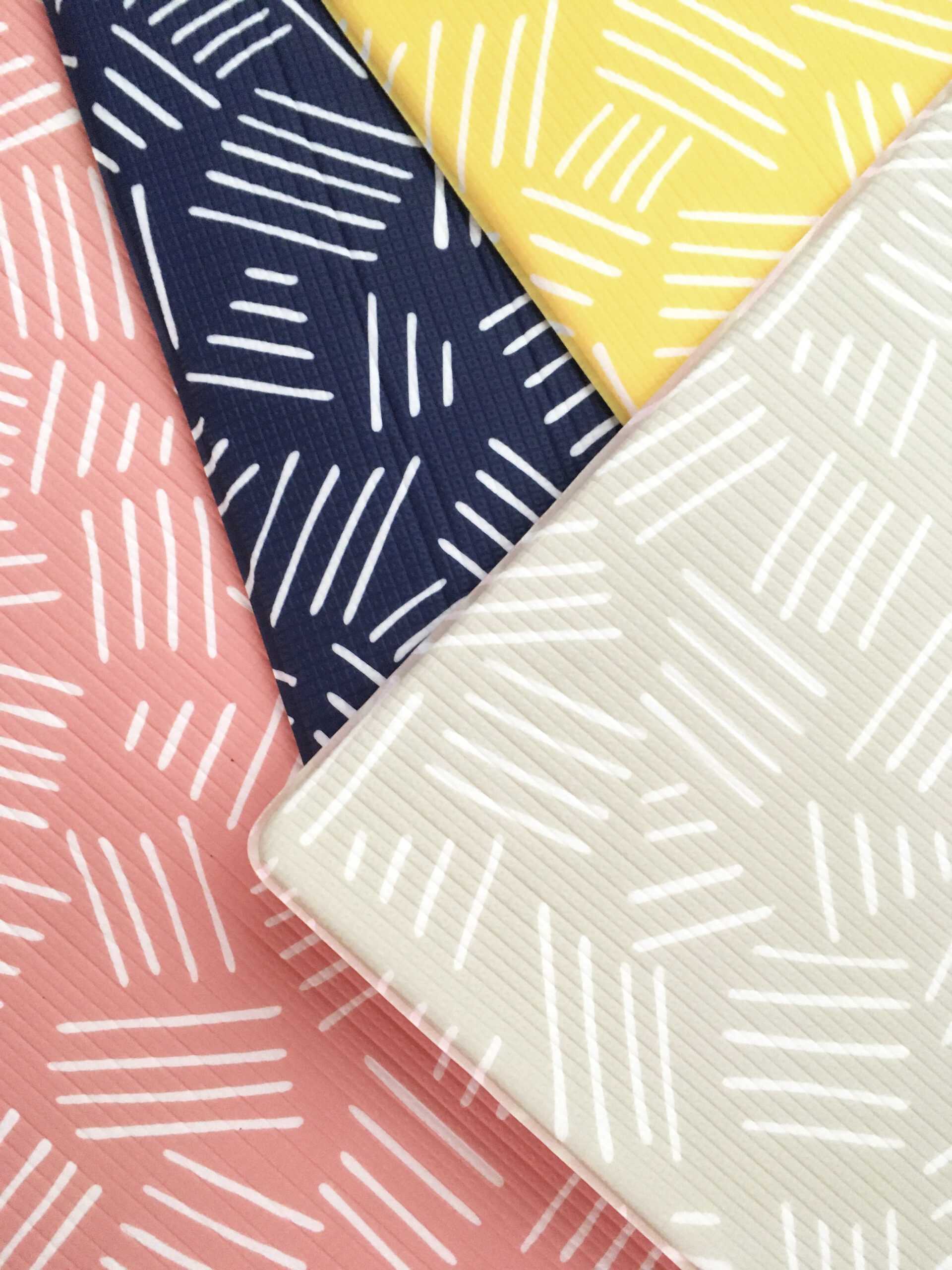 Arrivano dalla Germania, qualità e sicurezza in cameretta con un occhio alle moderne tendenze del design.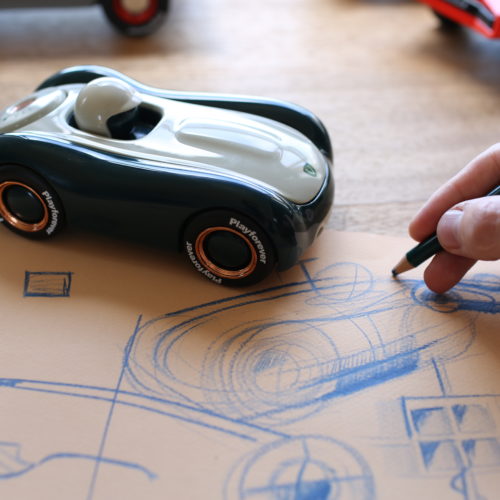 Linee morbide dei classici vintage si sposano a dettagli contemporanei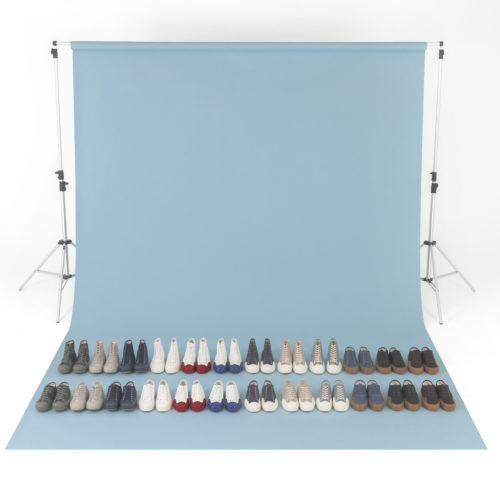 I dettagli del passato danno alle nuove silhouette un aspetto autentico