A day @ Freitag Headquarters
On late July I have been invited ( as Polkadot boss ;) ) with just a few handpicked European bloggers in the wonderful Zurich to visit the FREITAG headquarters including […]
A day @ Freitag Headquarters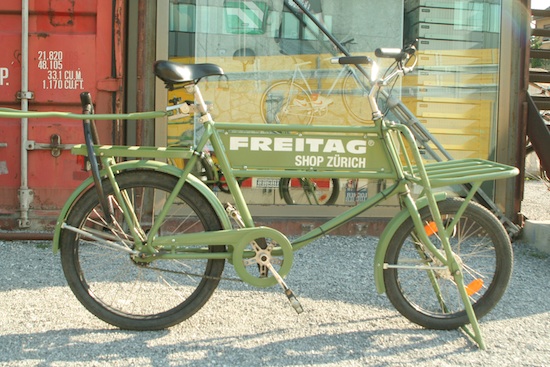 On late July I have been invited ( as Polkadot boss ;) ) with just a few handpicked European bloggers in the wonderful Zurich to visit the FREITAG headquarters including cutting our very own iPad sleeves and enjoying a night out with the FREITAG crew. It was an amazing experience, the guys @ Freitag are really super and we also had a chance to have a talk with Markus Freitag (one of the founders of the company).
For the few who should not know the brand, FREITAG has been manufacturing bags and accessories for women and men since 1993. Their materials are used, having seen service on the road. They are well-travelled truck tarpaulins, unraveled seat belts, bicycle inner tubes beyond repair and recycled airbags. Tough stuff – which makes their products tough, too. The swiss company apply their recycled materials in a totally new way, insisting on superlative design and functionality. Every FREITAG product is made from original tarpaulins of different colors, markings and contours. So every FREITAG product is a one-off.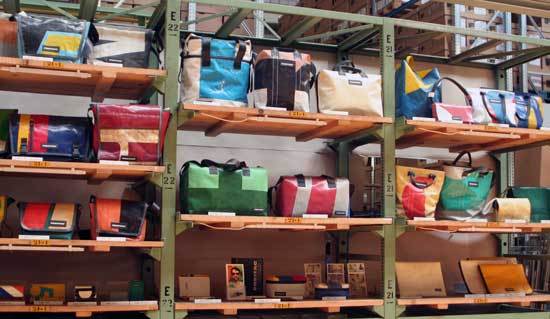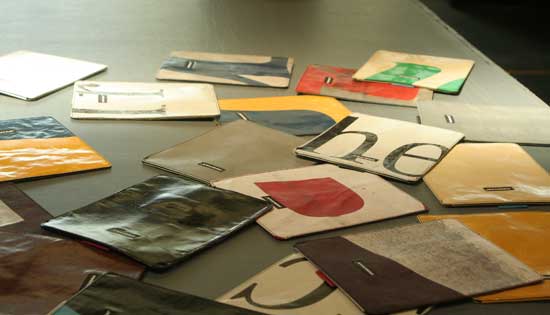 Freitag have just launched their beautiful iPad sleeves, complete with a 'one-pull' strap system for easy access, a 'velvety' inner lining, and their iconic recycled tarpaulin outers. We have been able to cut some pieces, and once they will be sewn together and will get our desk, we will give them for free to our readers, so stay tuned.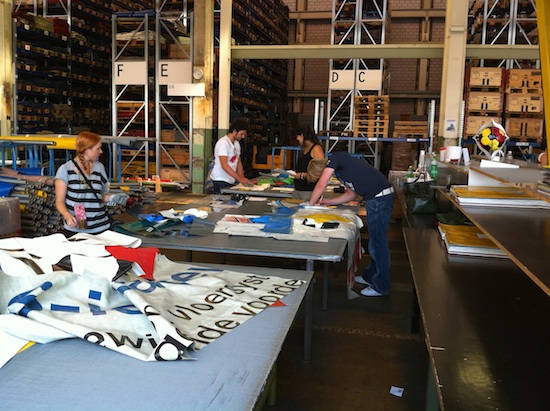 Cutting Ipad sleeves with the other bloggers Russel ( russelquinn.com), Marisa ( hopehope.ch)and Matthijs ( DoYouReadMe). Some pics are from their websites, so thank you guys ;).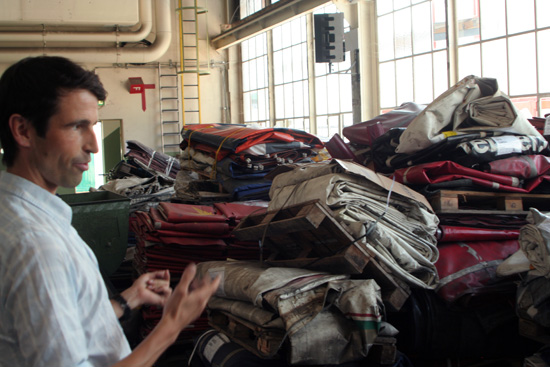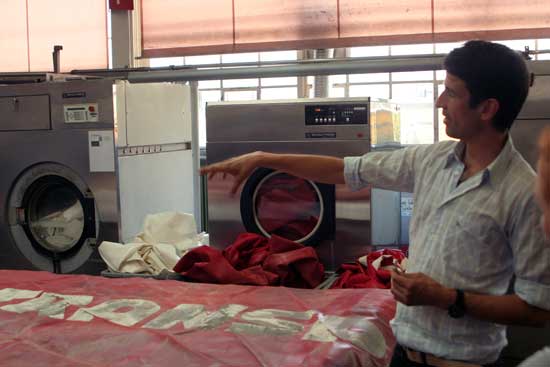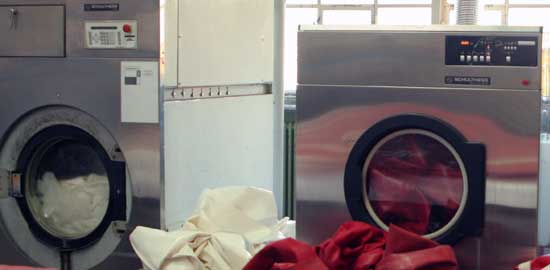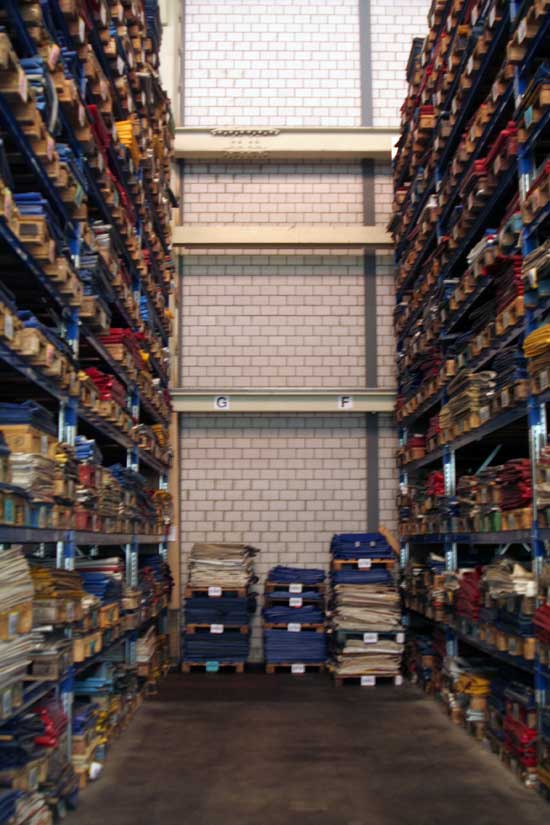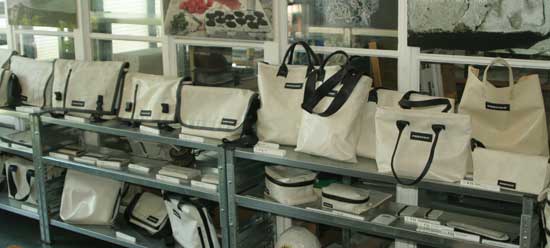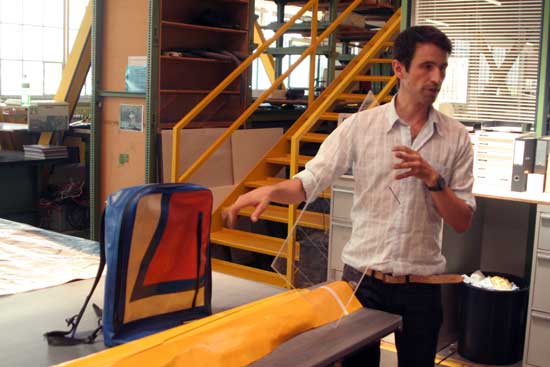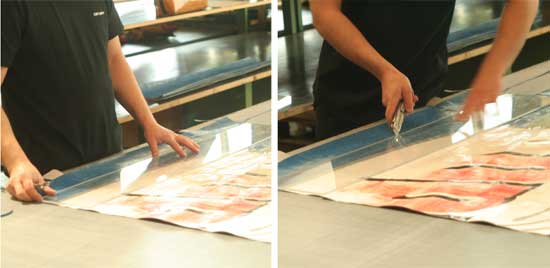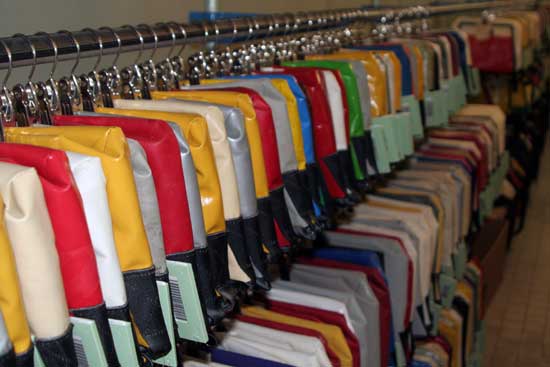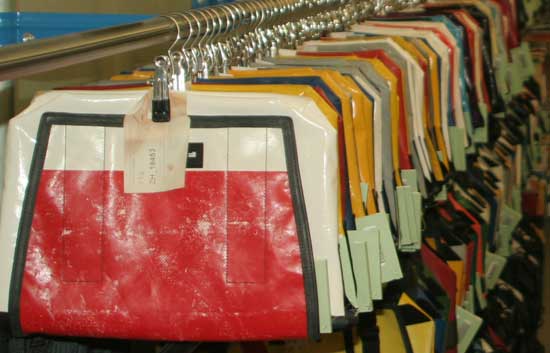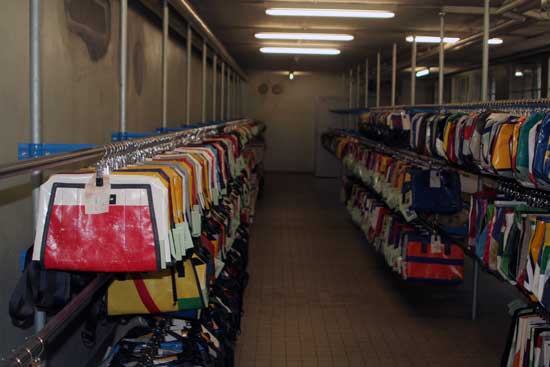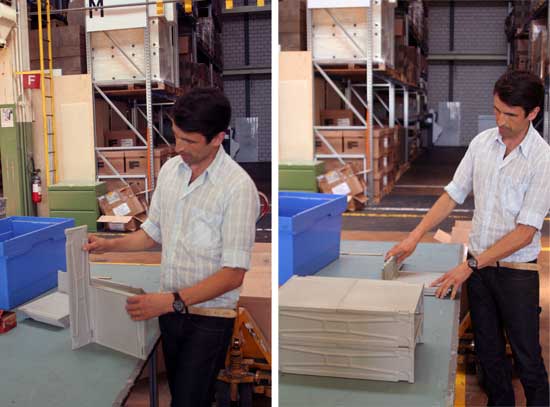 Freitag keeps an eye open to the applicable standards of durability and sustainability, even in the design field. With its modular structure, the «V30 FREITAG SKID» shelf system by Colin Schaelli was created as a customised sales shelf for thFreitag bags. An angular module made of recycled plastic forms the basic element of the system. With clips linking these modules, shelf systems of varying design can be configured to meet the needs of the shop in question. As the basic elements can easily be stacked, this offers further advantages for storage and transport purposes.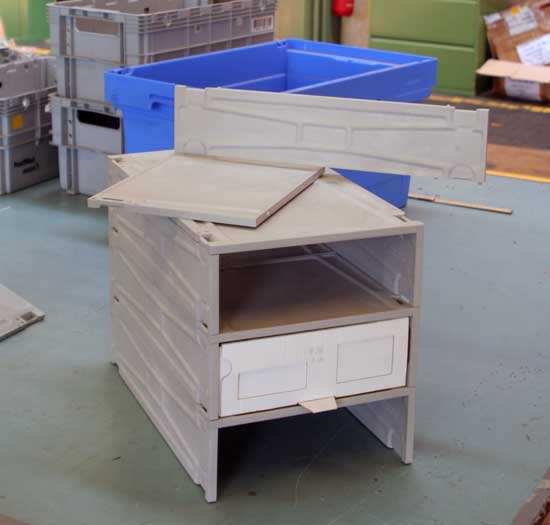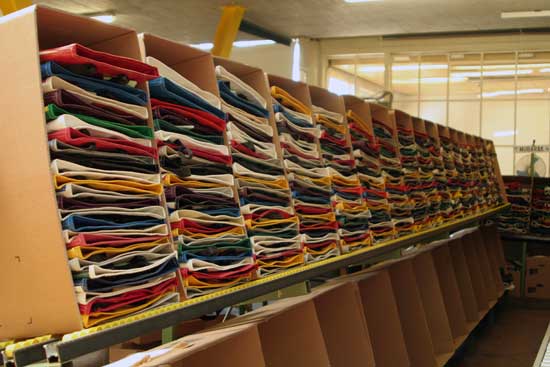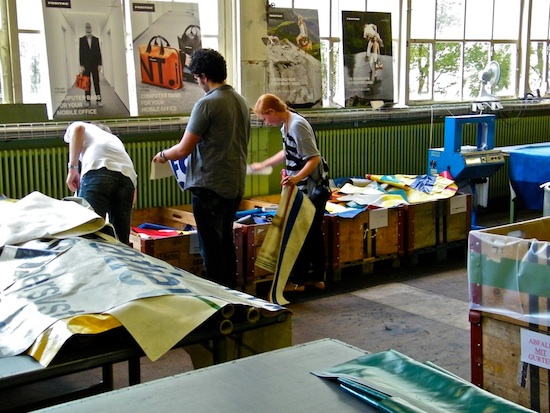 We also had a visit at the Zurich Freitag shop, which is made of seventeen used freight containers stacked together, "used Type 20/8/86 ISO1CC Type Steel Dry Containers", properly speaking. (Architects: Spillmann Echsle ). The base is used as a sales outlet, while the tower has become a striking landmark between two main international transportation routes. Inside, steel staircases provide entry to four levels of display space, which showcase all the Freitag products.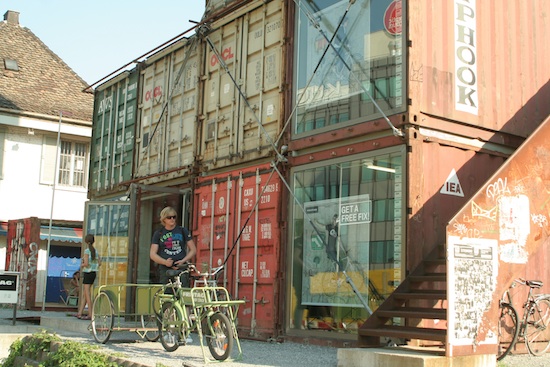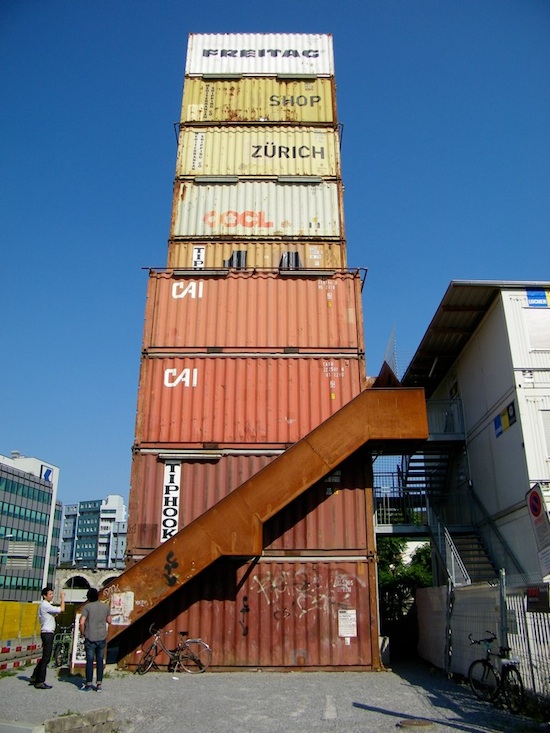 Potrebbero Interessarti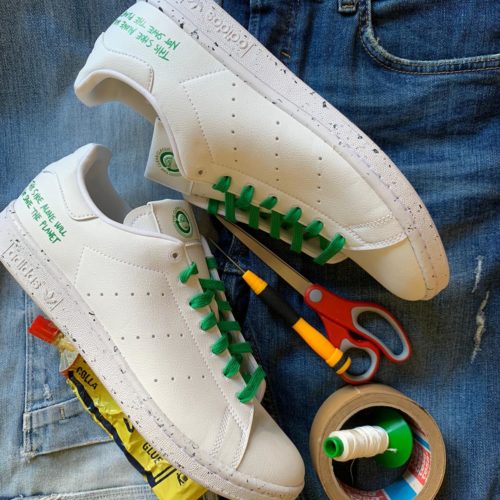 4 masterclass per mostrare il proprio stile e la propria creatività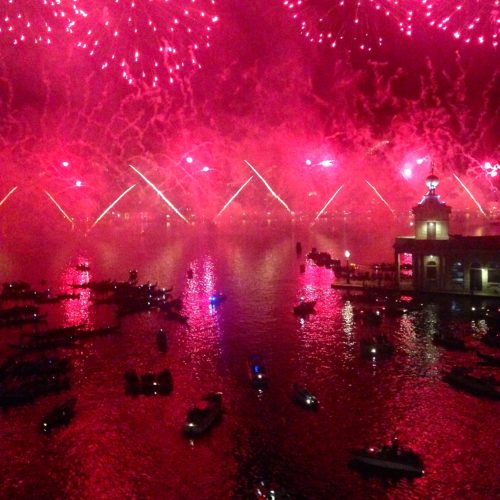 Storia e Suggestioni per la festa più spettacolare dell'Estate: il Redentore di Venezia. Swatch in laguna rinnova il suo legame con la Biennale.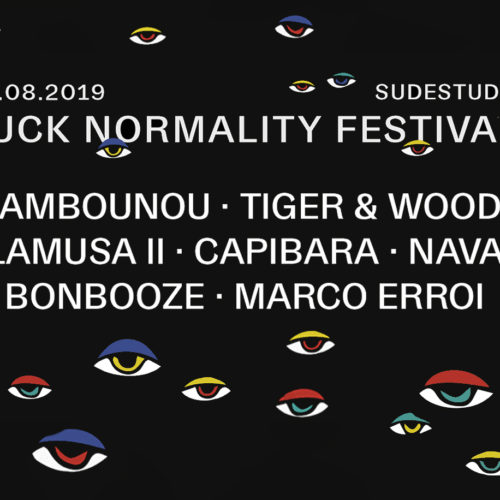 Fuck Normality nasce in Salento e da qualche anno ormai ha il suo epicentro al Sudestudio di Guagnano, studio di registrazione immerso fra gli ulivi secolari.
Ultimi Articoli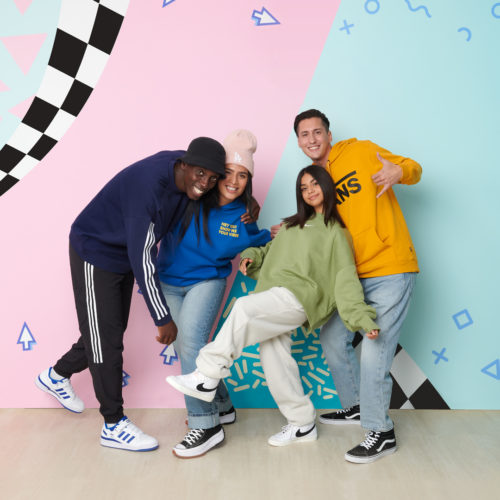 In supporto alle Onlus art4sport e Sport4Inclusion Network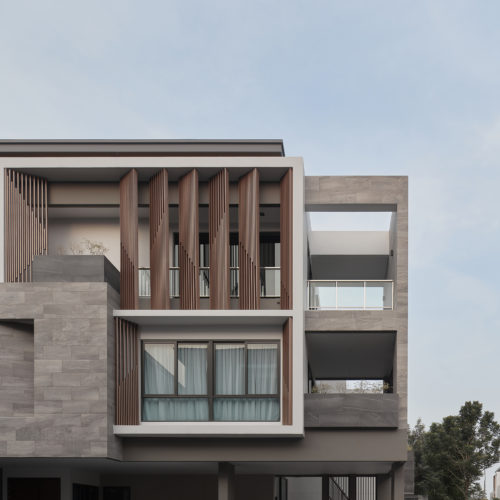 La residenza accentua il contrasto tra gli elementi maschili e femminili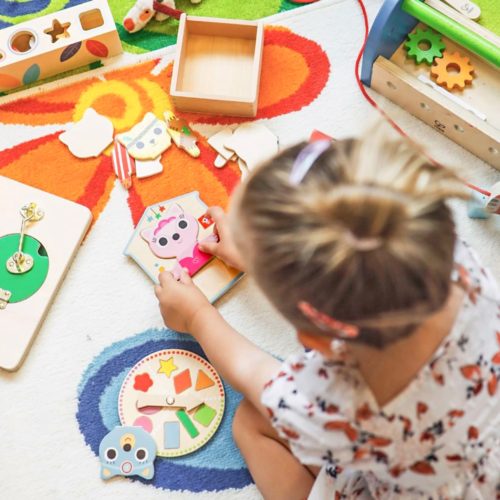 L'azienda francese punta su creatività, audacia e passione