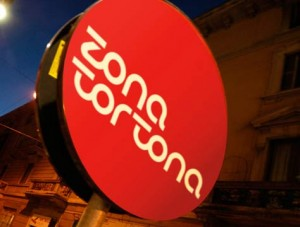 Polkadot has got a mission: to tell you our trip into the next Design week in Milan. In our opinion this is not just an event, it's a week of expressions, not only focused on design, it's an expression of arts and performing arts. This is a week of creativity in the occasion of the "Salone del mobile" 48 edition this year, the international furnishing's exhibition.  "Salone del mobile" is the main event for big brands of design and interior decorations but also for new young designers and architects, and the vision is: supporting quality and innovation. "Salone del mobile" is located in Milano Rho Fiera, but the philosophy has been spread into the city and a big cultural project has been made: "Fuori Salone" . We like calling it the other side of "Salone del mobile": music, design, clothes, and everything  is new and original ideas are matched together and they invade Milan. We don't know how many exhibitions, concerts, parties, vernissage have been organised,  but we will try to discover the best. "Zona Tortona", Milan south district, will be the headquarter  with the most part of events (MM2 Sant'Agostino), for example "Super studio più " every years offers a selection of international young artists. Polkadot recommends you to have a look also to Isola district (MM2 Garibaldi).
Don't miss the special Exhibition "Magnificenza e Progetto –cinquecento anni di grandi mobili italiani a confronto" that is dedicated to the history of made in Italy at Palazzo Reale (close to Duomo). And don't miss the "New Diesel Home Collection" at Diesel Penthouse via Stendhal 34. Be curious!
For more information visit the website: www.fuorisalone.it Please make attention that for some events you will need an invitation!