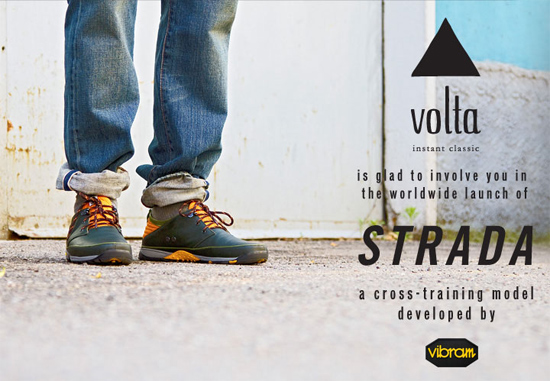 During next Berlin fashion week, Volta Footwear will run a pop-up store in the central area of Mitte. The temporary location will feature the launch of Volta Footwear new design;it is called STRADA and it is a cross-training model developed in collaboration with Vibram.
The opening act will be held on wednesday the 7th, from 6 p.m. to midnight. A special dj's line-up will spin records during the whole event (names TBC). From the 8th to the end of July the pop-up store will be opened for all customers, featuring a window of the new SS2001 collection and the sales of Winter Boots.
Volta presented a wide collection at the lastest Pitti Immagine, we will feature it soon on Polkadot. Meanwhile, enjoy the pics of Volta+Rolling Stones party @ Rooms Club, Firenze after the jump. Photos by Jody Mattioli.