Kwangho Lee – Lifelike Design
Design-art dealer, Victor Hunt, and select store, Hunting and Collection, have organized on the occasion of Brussels Design September, an exhibition dedicated to Korean designer, Kwangho Lee.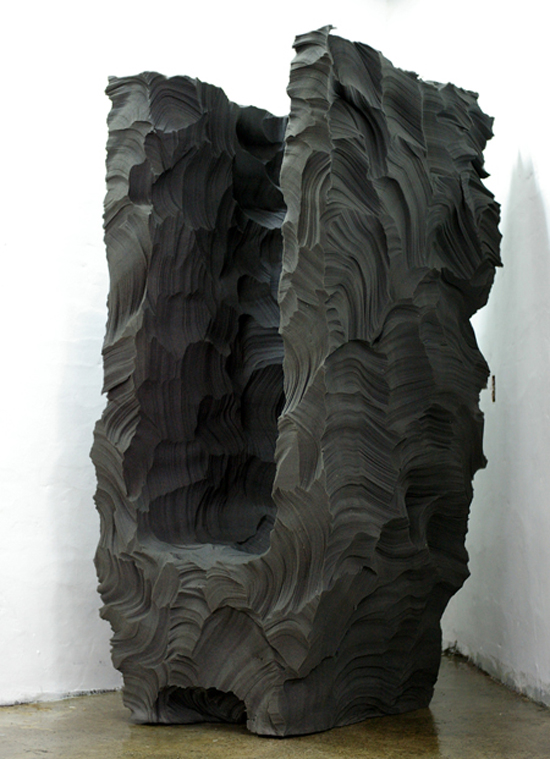 Behind Lee's works ,  there is a natural ability to create with bare hands and crafting skills that allow himto  manipulate raw materials –  like electrical wire, styrofoam and rice straw – and turn them into objects which have simple but amazing structure. Raised by his grandparents in the country side of Yong Chong, Lee has been deeply influenced by the natural lifestyle,  the tradition of rural crafting and the unrushed flow of time.  These key elements have shaped his creative driving force: his design philosophy stems from the need to create unique pieces in small quantities in a "harvesting" time definitely not suitable for mass production and, thus, going against the tide.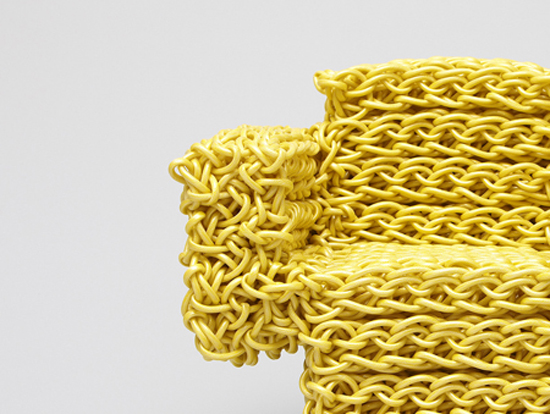 In the Weave Your Lighting series, Kwangho replaces the traditional structure of the lamp, consisting of shade and body, with the intricate webs of knitted electrical wire. By weaving cords, varying in length from 10 to 300 meter,  he creates strong sculptures around a simple bulb.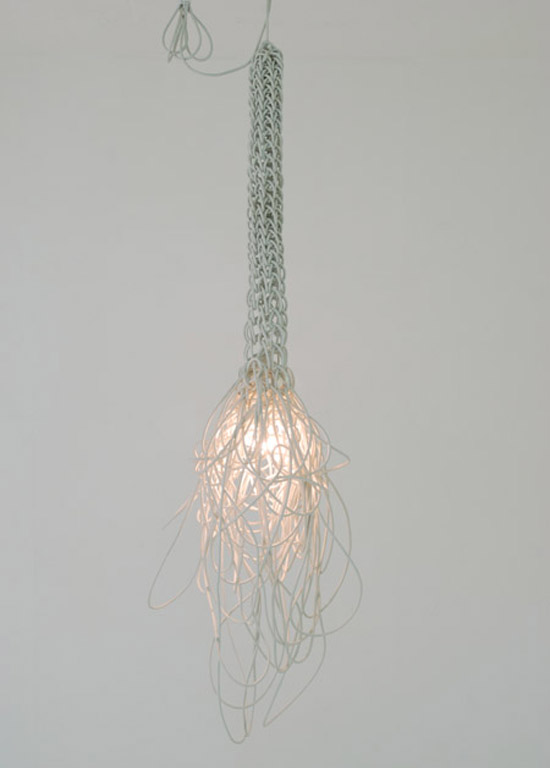 In Feathers, Lee applies once again the successful combination raw shapes/reinterpretation:  curved and rough sheets of styrofoam drape around the bulb like a nest of icy petals, giving the impression of watching a surreal light inside an iceberg.