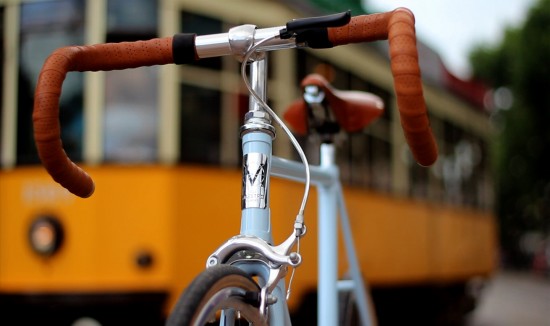 Cicli Maestro nasce dall'esperienza di un piccolo team di creativi per cui la bicicletta è più una malattia che una passione. Ammirano il lavoro di un Maestro, qualsiasi sia la sua disciplina, e tra loro condividono l'amore per gli oggetti creati lentamente e a regola d'arte e l'odio per i prodotti in serie. Un amore per il vintage ragionato insomma. Abilità artigianale, creatività ed un modello di business innovativo e flessibile sono la base dell'idea da cui nasce il progetto: credere che "ancora oggi sia possibile creare un prodotto unico ed autentico, ad un prezzo ragionevole e renderlo disponibile per chi, come noi, non si accontenta di essere uguale agli altri e apprezza la creatività, lo stile e la qualità", come afferma il team creativo di Cicli Maestro.
Partendo da un telaio in acciaio saldato a mano, la cui geometria si rifà alle maneggevolissime e leggere biciclette classiche da pista, le biciclette Maestro sono personalizzabili pezzo per pezzo e il tutto si fa sul loro sito web. Si può scegliere tra 3 misure di telai in 6 colori, 2 modelli di selle in 8 colori e 2 materiali diversi, 6 colori di cerchi e di gomme, 3 di catene, 3 diversi tipi di manubri: in tutto quasi mezzo milione di combinazioni uniche per unr isultato davvero su misura. Noi ci siamo divertiti ad immaginare una versione "Polkadot" qua sotto…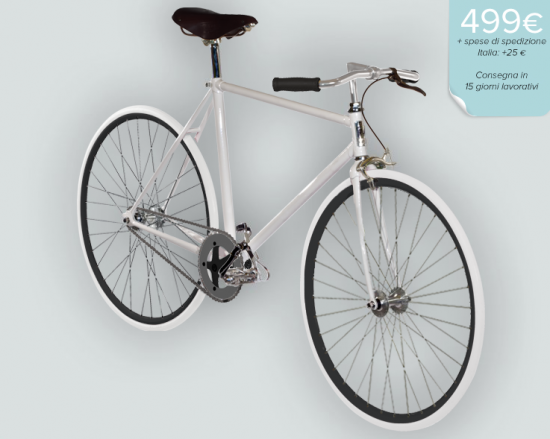 Queste in breve le caratteristiche e personalizzazioni possibili:
TELAIO: saldo-brasato a mano in Italia, tubi in acciaio con costruzione a congiunzioni; numerato; geometria pista con forcella a steli dritti e forcellini posteriori orizzontali. Misure: 52, 56, 60
FRENI: Saccon in alluminio stampato a doppia leva; leve in alluminio Saccon con design "4 fingers".
TRASMISSIONE: movimento central a cartuccia; corona a 48 denti in alluminio forgiato a freddo; ragno avvitato a 5 bracci; pedivelle da 170 mm; mozzo posteriore: flip-flop o contropedale Shimano CB-E110, pignone a 18 denti
RUOTE: cerchi in alluminio ad alto profilo (30mm) con costruzione a doppia camera; raggi in acciaio inox. Mozzi in alluminio a 36 fori. Raggiatura: radiale (anteriore), in terza (posteriore).
GOMME: 700 x 23c
SELLE: Brooks B17 in pelle o San Marco Concor in pelle scamosciata; manopole imbottite in pelle naturale o scamosciata; in alternativa, nastro in pelle.
MANUBRI: in alluminio con pieghe Vienna rovesciata, corsa o semi-riser.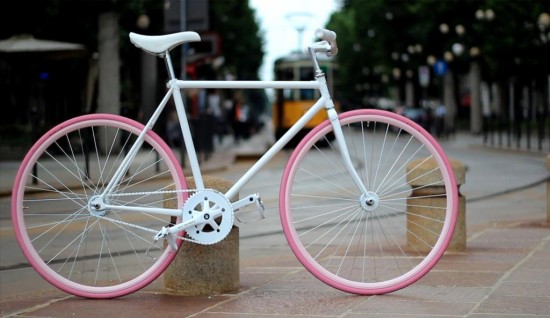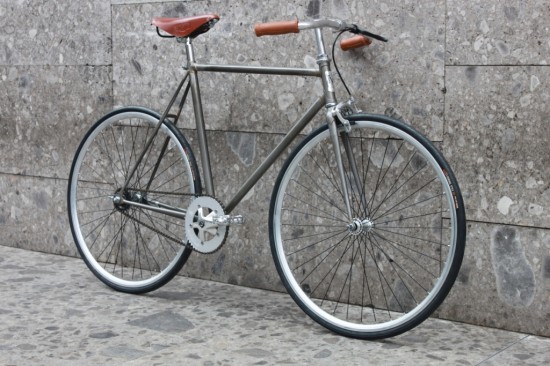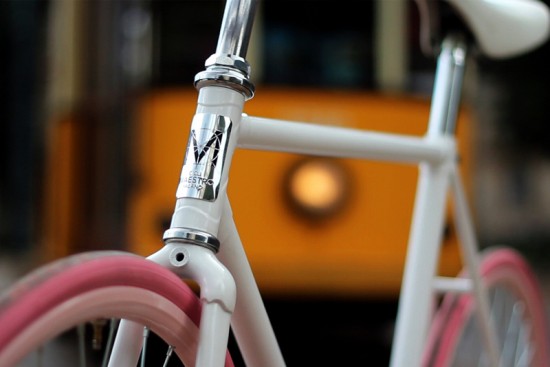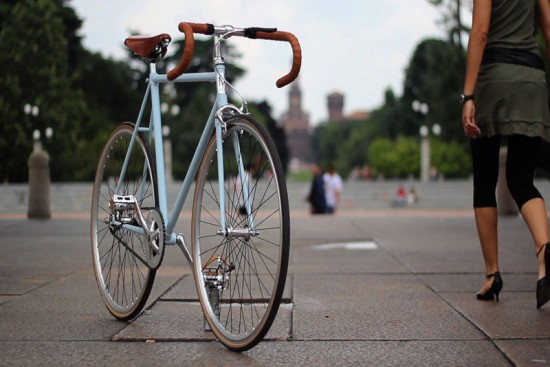 Ciclimaestro.com is the website where users can easily create their city bike through an elegant and intuitive interface. In a market made of serial products, all looking like each other, Cicli Maestro is the alternative for those who love essential design and are looking for a customizable, hand-made in Italy, high-quality bicycle that looks like no one else. With Cicli Maestro, you can choose among 3 frame sizes in 6 colours, 2 models of saddles in 9 colours and 2 different materials, 6 colours of rims and tyres, 3 of chains, 3 different types of handlebars: all in all, almost half-a-million combinations for a truly bespoke result.