Demano bags
If you have ever been to Barcelon, Spain you have seen the promotional banners over your head, for sure. The cultural activity in Barcelona generates a huge number of advertising […]
Demano bags
If you have ever been to Barcelon, Spain you have seen the promotional banners over your head, for sure. The cultural activity in Barcelona generates a huge number of advertising banners every year, which are hung from street lights to advertise exhibitions and events. In 2000 there were approximately 19,800 banners that were largely not reusable. The Spanish company Demano recycles these banners into a variety of cool products for portage (similar to Freitag's truck tarp bags, but cooler, and not only for our love for Bcna…). Demano has also begun to recycle materials from a variety of other sources about twn including polyester canvasses used during building renovations, to make their beautiful bags. If you're looking for a cute back-to-school book bag, make sure to check out Demano to step out in eco-style. Find more about the project, after the jump.
How did demano began?
Barcelona promotes cultural events with PVC banners; demano was created with the idea of using discarded material to transform it into bags and accessories to be used on a daily basis. But actually, the idea came to us by chance. Since we arrived in Barcelona, we were astonished with the amount of communication material the city was producing a year, and we were especially interested in canvas and banners all over the city poles. These banners promote exhibitions, events and cultural festivals. At first, we were interested in doing an exhibition with this canvas, because many of them are reproductions of the exhibition paintings.
One day, walking down the street, we met with the workers who dismantle banners; when we realized the material properties (strong, flexible, waterproof, recycled) we asked them for some. With the first ones we made a couple of bags for ourselves, but after showing them to several people, we realized the potential of the material and we found out how interesting it would be to develop a project with it. At that point we thought of exposing this idea to Barcelona's city hall, as a proposal to give a second life to all this material produced in a year which was being thrown out without any ecological awareness.  We started doing some research about the material and its production process and we wrote the project for the city hall. That is when demano came up as a project, and as a brand. We established an agreement with the city hall and with the cultural organizations producing banners. ICUB, Tapies Foundation, MACBA (Contemporary Museum of Arts, Barcelona) for the management of waste produced on the promotion of cultural events.
What follows after collecting the banners?
Once we get the banners, we start working on the formalities to obtain property rights for the images with every artist, designer, photographer or organization involved to treat each material in a fitting way. Design is studied on every banner to be careful not to expose any graphic element that might cause a conflict with any of the designers, logotypes and names of the organizations. Studying each banner, we intend to sustain and enhance the image and the particular message we want to transmit through its graphic design. We complement this action with labels on every bag. The exhibition or event each banner was promoting can be read on the label. We also include the designer's name or any other information which might be relevant in relation to design or to the event.

How was demano's development process?
It was an arduous job. On one hand, it was very important to consolidate an agreement with each organization producing banners, in order to have the material. We established exclusiveness agreements to get the banners. It was also very important to work with designers to get the rights of the images and to make them part of the process. On the other hand, we had to develop the production and design process. Being a material coming from the street, the selection and cleaning process had to be appropriate. We wanted design to be an answer to urban needs: beach bags, bags for bike riding, shopping, etc.
Each bag was meant to strengthen, as much as possible, banner graphic design, protecting, at the same time, property rights related to banners and to the organizations promoting these activities. On the other hand, variety allows the material to be used the right way, reducing waste to the minimum. In addition to this, we established demano as a corporation. The process took a long time.
Considering each banner has a previous design, how is the creation process?
When the banners get to Demano they go through a selection and classification process. That's when we choose the ideal material. Since it's a material coming from the streets, not everything is in good shape. Previously we've done the process with the graphic designers or photographers so we get their authorization.
After that each banner goes into a cleaning process. This has to be done one by one since doing it in an industrial way could cause some damage. The cleaning product that we use is made out of the orange crust and it is specifically made for this job.
Afterwards we take a picture and regarding this image we study each model in the computer trying to make the best possible combinations according to the previous design. Then this is sent to the cutting and manufacturing process. As a last step, we do quality control and then we are ready for distribution.
What is the main characteristic or value demano has? Why are demano´s products sold? Who is your target consumer? Who are your potential consumers?
When we got started, many of our costumers bought demano because they liked the idea, others bought it because of its design, and some others because it was a recycled product. Now we think people know the brand better and they buy it because they feel identified with our principles.
The main characteristic of demano, is that it works with materials which are harmless to environment, producing unique objects, designed objects made for urban life, objects that tell a story and were made in Barcelona.
The first idea we had when demano started was to make bags, and right now it is the product we sell the most. But with time we realized we were interested in promoting demano as a brand. We do not need to have a defined target, because our brand has clear values. We are more interested in knowing that who ever buys one of our bags, is doing it because he/she feels identified with our values and with our work. People are more and more aware of products which are harmless to environment and they are developing a sensibility to use them.
Which is Demano´s superstar design?

There are a few purses that have worked very well. Montjuic and Aviñón because their design is quite particular and functional. But there is a purse that we like very much, it is the Tibidabo. It is to use on the bike. All of these models for bike ridding were developed with a company in Barcelona that promotes bike ridding (Espai Bici) and a German company that makes the accessories for these purses (Klickfix). These purses have a particularly good design, they are resistant, they can carry a lot of weight, are waterproof and very secure.
Demano is a trademark created in Barcelona in 1999. Its founders are Colombian. They live in Barcelona since 1998. Demano is conformed by three partners Liliana Andrade, Marcela Manrique and Eleonora Parachini. Liliana and Marcela work permanently in demano. Eleonora at the moment lives in Colombia.
Potrebbero Interessarti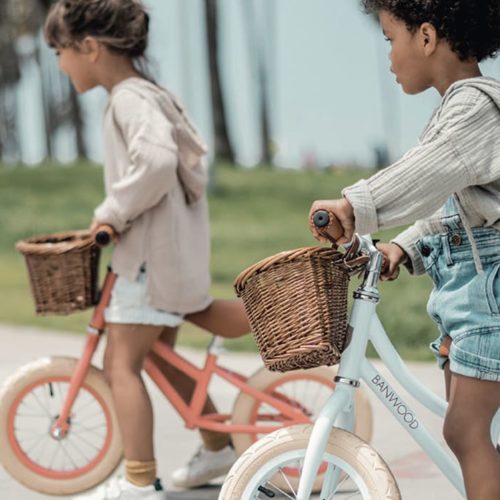 Design contemporaneo con un tocco di fascino retrò, influenzato dal design scandinavo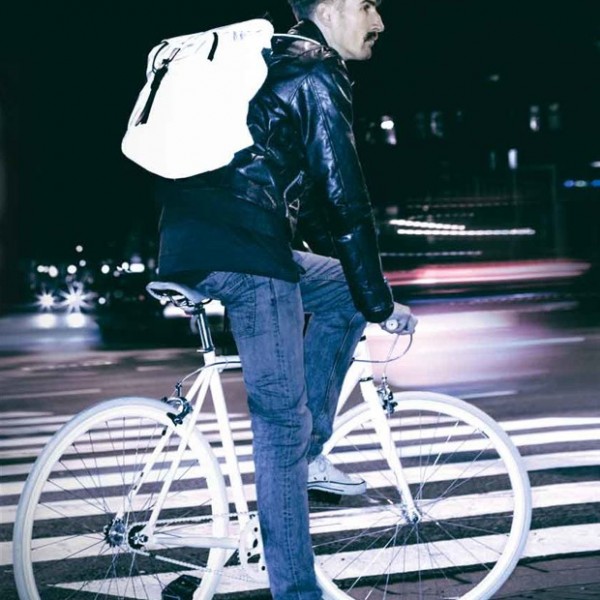 Ispirata dalla forte cultura ciclistica di Amsterdam, il brand Property Of… ha da pochi mesi rilasciato una nuova Amsterdam Series di zaini realizzati con un tessuto riflettente unico, un connubio […]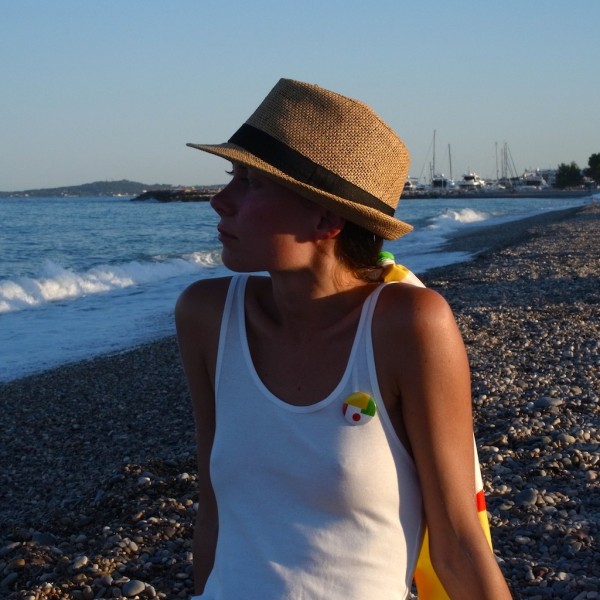 È per questo che adoro scrivere. Non per interpretarmi nello specchio delle parole – non mi chiamo Giovanni Pascoli – nemmeno perché "Il bello è che scrivere è un altro […]
Ultimi Articoli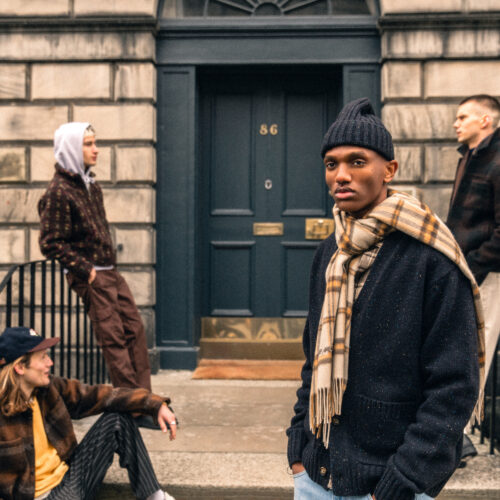 Un Viaggio nella Memoria tra Tradizione e Modernità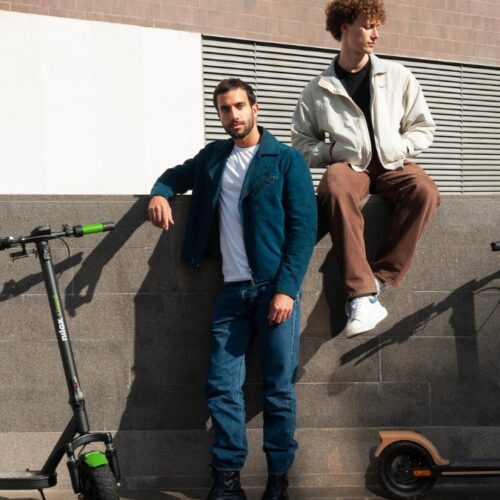 Con 40 km di autonomia è un regalo green che fa bene all'ambiente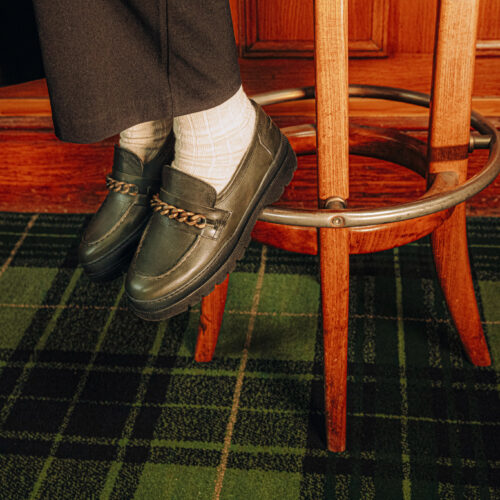 Kleman fa della scarpa professionale un vero e proprio patrimonio dell'uomo che lavora. Un patrimonio ispirato al design vintage e all'autenticità.