Void Watches
A year after launching the successful V01, VOID Watches introduce the new addition to the range, the V02. The V02 is the analogue extension of the V01 using the exact […]
Void Watches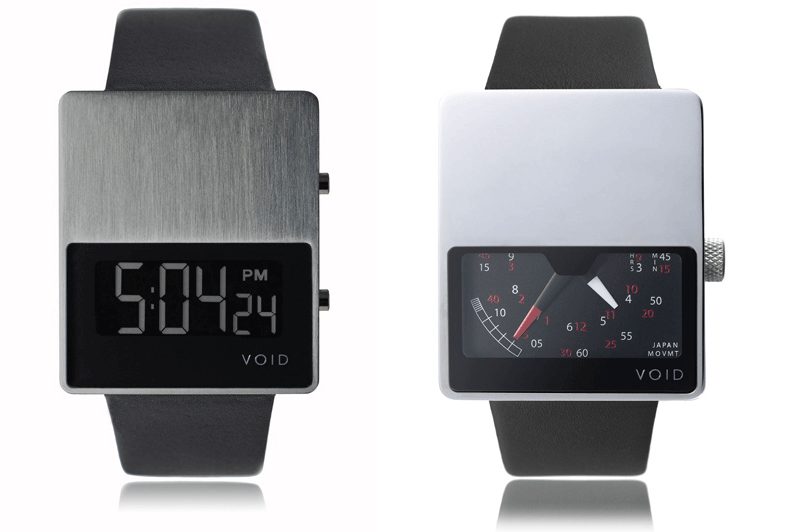 A year after launching the successful V01, VOID Watches introduce the new addition to the range, the V02. The V02 is the analogue extension of the V01 using the exact same geometry with a delicately proportioned half glass, half stainless steel front, but with a classic speedometer looking dial. The V02 uses two 'compass needle' hands, the short hand representing the hours and the long the minutes as on any other watch. Each hand has one red and one white end where each color corresponds to the number with the matching color on the dial.
The design draws heavily on the Scandinavian design tradition using simple geometries and materials often found in architecture. The solid stainless steel case comes in four different colors/surfaces (black, brushed, polished and gold), the watch has a mineral glass crystal and the strap is made of genuine leather. The main objective has been to create a unique product using as simple geometries as possible and bring them to life by using honest, traditional materials. The movement is made in Japan. There is also a latest addition to the V01EL range: the V01EL WHITE. Made from the same high quality stainless steel as the previous watches, the case is coated with a ceramic-based white paint. The V01EL WHITE is the first in a series of colorful versions of the V01EL. A nice selection of Void Watches is on SuperFlyDeluxe.
VOID Watches is a new, independent boutique watch brand launched in 2008 as the single vision of Swedish designer David Ericsson. VOID Watches has a unique take on watch design using simple yet expressive shapes, giving our watches an almost architectural expression. Just like a great building is designed to fit its environment, all VOID Watches are made to sit perfectly on your wrist.
VOID – In astronomy, voids are the empty spaces between filaments, the largest-scale structures in the Universe, that contain very few, or no, galaxies. Voids typically have a diameter of 40 to 500 million light years.  VOID Watches is a fully owned sub brand of VOID International LTD and is registered in Hong Kong.
Potrebbero Interessarti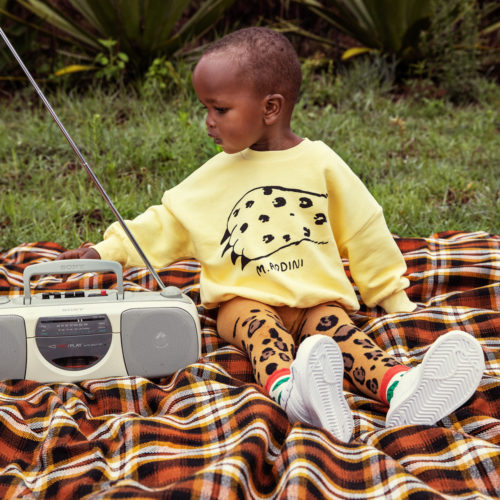 L'ispirazione per la primavera/estate è il maestoso monte Kilimanjaro, gli animali che vivono con la montagna come sfondo, e la flora sorprendente che lo circonda.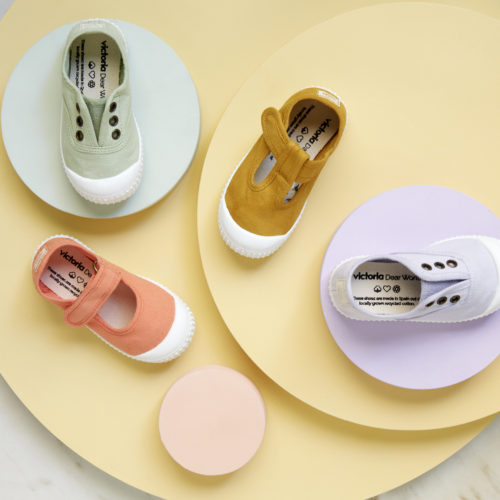 Tessuti ecologici e una palette di colori pastello per la primavera/estate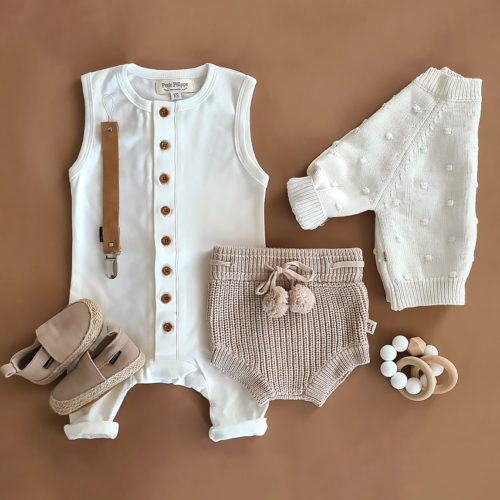 Esther ed il compagno Thomas vivono ad Amsterdam, ed hanno iniziato il loro business realizzando mocassini per bebè.
Ultimi Articoli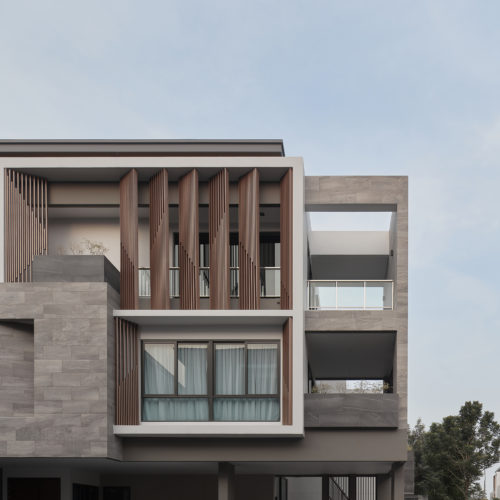 La residenza accentua il contrasto tra gli elementi maschili e femminili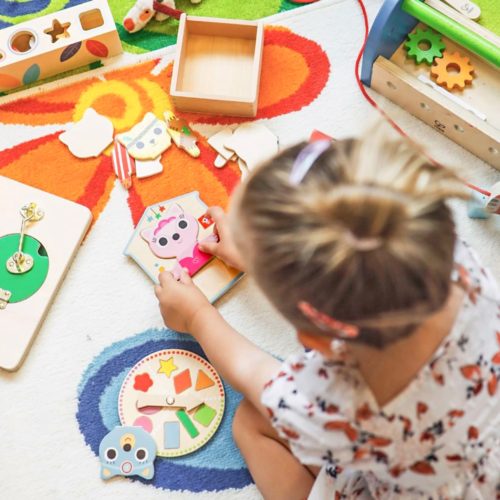 L'azienda francese punta su creatività, audacia e passione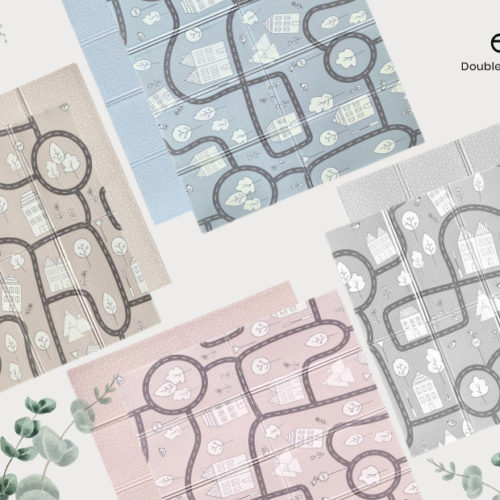 Pieghevoli e con stampa su 2 lati: perfetti per la sicurezza dei più piccoli