Xmas Gifts Picks: AIAIAI
-20 to Xmas. You are still in time to buy some cool gifts from the web, and we are here with some picks from our friends @ AIAIAI. The A-stand […]
Xmas Gifts Picks: AIAIAI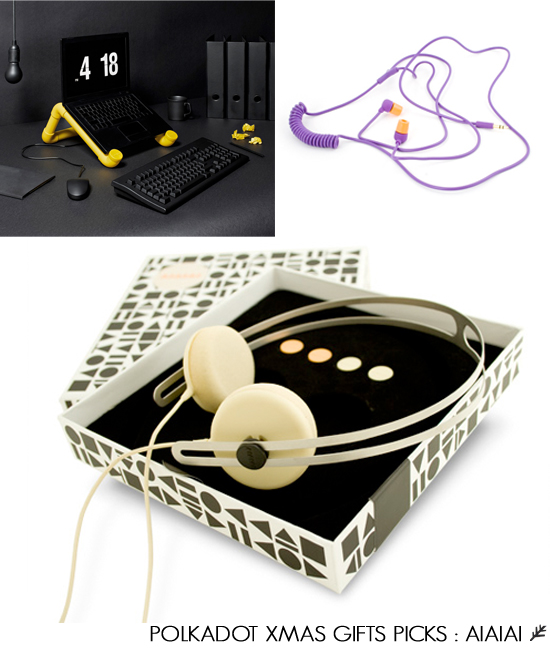 -20 to Xmas. You are still in time to buy some cool gifts from the web, and we are here with some picks from our friends @ AIAIAI. The A-stand (50 €) is designed to serve a functional and practical need in improving the ergonomic work position at your workstation. It comes in all Black, White and Yellow. The Swirl Earphone (55 €) is designed by Kilo Design with emphasized on industrial design, providing good quality in the material. Quality drivers are precision tuned by C4 Studios.
But we are totally in love with their brand new product, the Tracks Headphone Series ( 50 €) (headphones & headphones with microphone). They are on-ear headphones inspired by the function and design of the old iconic walkman headphones. Once again the development has been a collaboration with Kilo Design to ensure a unique expression together with the newest speaker driver technology and material craftsmanship. The 40mm speaker offers a full spectrum sonic experience from the deepest base to high frequency tones.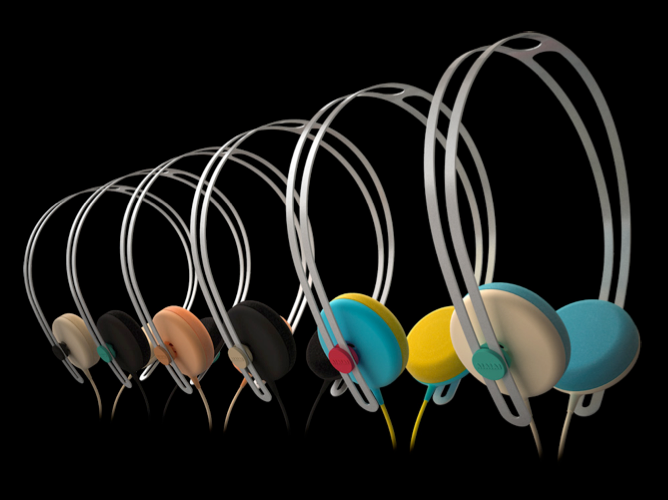 The design of Tracks is subtle with a clear focus on organic lines and an overall iconic shape. The simple brace design fits all and ensures a comfortable and secure fit. The slider connecting the ear cup and the brace comes in three sets of different colours for customization. For disassembly you can easily slide off your ear cups and pack them securely for transportation or share your music with a friend on the road. The headphones come with a neat carrying bag for protecting the different headphone parts and keeping the wires from entangling with other items in your bag.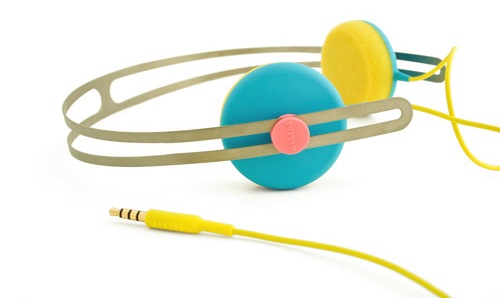 AIAIAI and Kilo Design have again created a headphone which gives an overall great experience for eyes and ears.
The company AIAIAI was born out of Copenhagen's nest of creativity known as the A-house. Apart from hosting a club on top of the old industrial building AIAIAI initiated a collective consisting of more than 200 young artists, musicians and designers in the years 2005-2006. The 4 partners of AIAIAI, started off with a vision that hasn't changed: Together with a variety of different people, designers, musicians, artists etc. they create earphones, headsets, headphones and other consumer electronic related products that makes a genuine statement.
Potrebbero Interessarti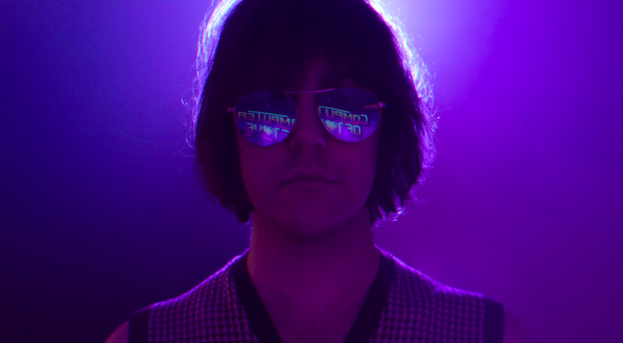 Computer of Love è un invito del cantante Aaron Lee Tasjan a lasciare social media e tirare giù la barriera emozionale che questi creano.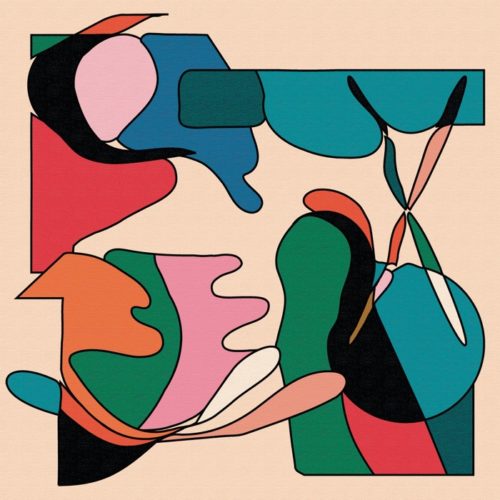 Track of the week riapre con una collaborazione di stampo UK. In prossimità del weekend e in tempi di pandemia, un brano dal sapore elettronico.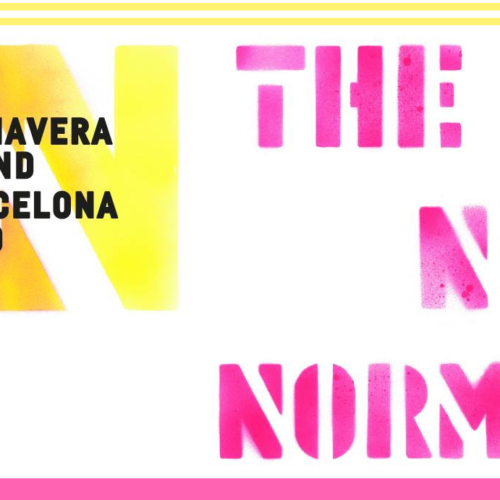 Ci siamo. Occhiali da sole e propensione al divertimento e all'ascolto al massimo.
Ultimi Articoli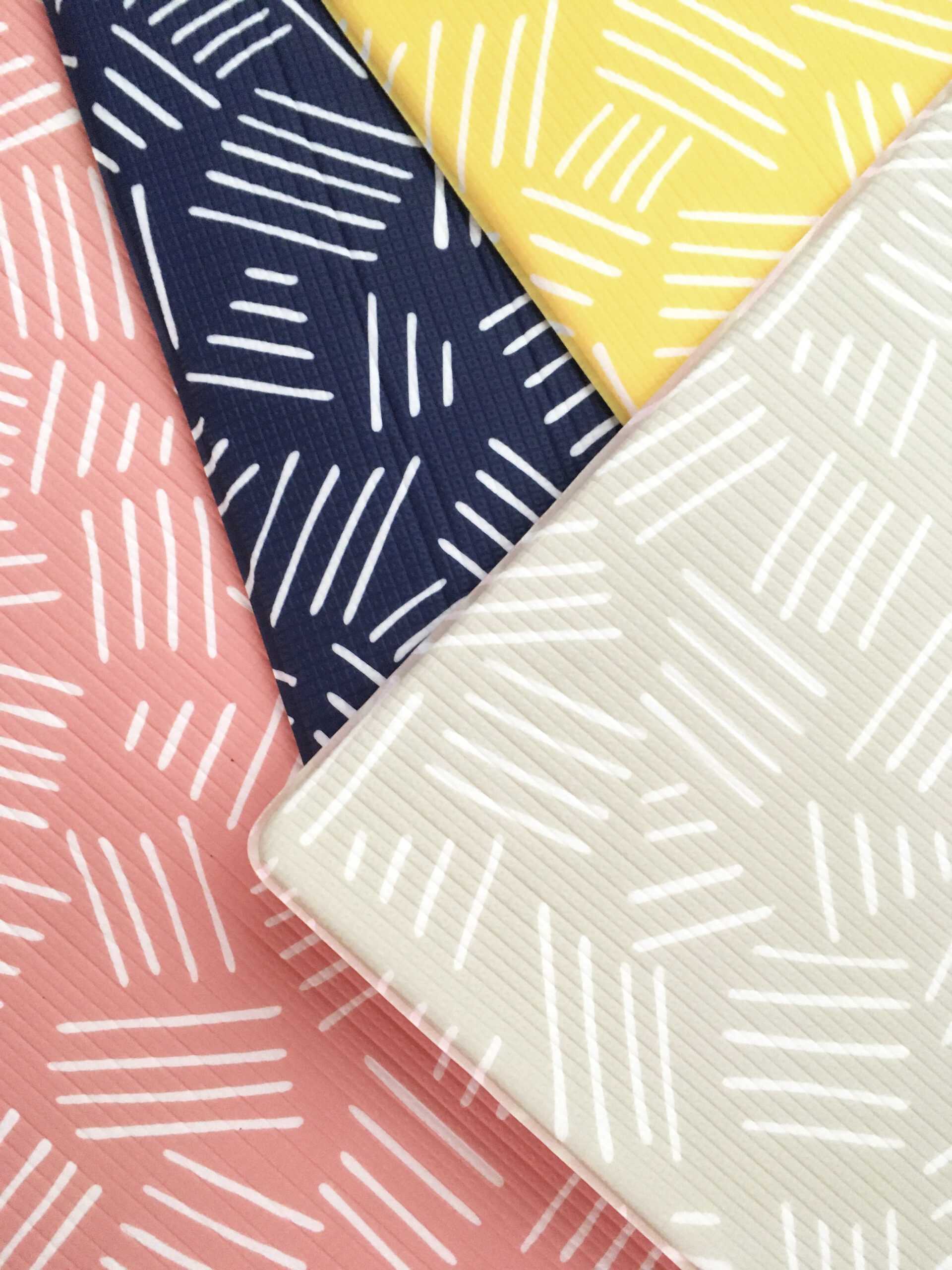 Arrivano dalla Germania, qualità e sicurezza in cameretta con un occhio alle moderne tendenze del design.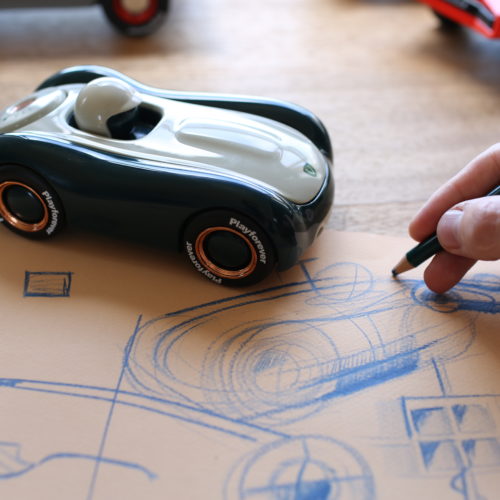 Linee morbide dei classici vintage si sposano a dettagli contemporanei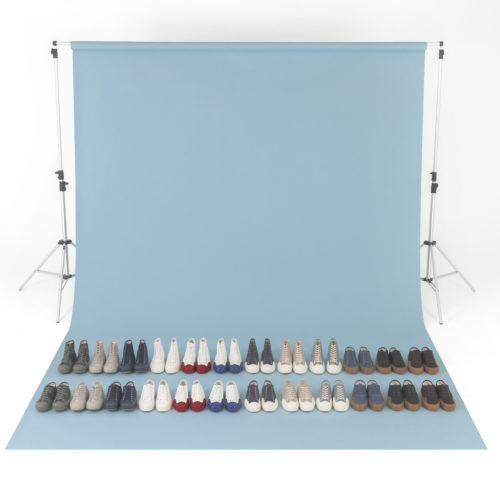 I dettagli del passato danno alle nuove silhouette un aspetto autentico