DesignMiami/ entrance installation unveiled
New York based Formlessfinder architecture studio has been choosen for the entrance installation to the upcoming DesignMiami/ art fair in Miami. Every year Design/Miami commissions early career architects to build […]
New York based Formlessfinder architecture studio has been choosen for the entrance installation to the upcoming DesignMiami/ art fair in Miami.
Every year Design/Miami commissions early career architects to build a designed environment for the fair's entrance as part of its biannual Design Commissions program.
Formlessfinder approaches new projects with an interest in the specifics of geography and the use of available and appropriate materials, committing to use them in a way that allows for re-use. In researching ideas for Tent Pile at Design Miami/ 2013, Rose and Ricciardi ultimately focused on two phenomena very particular to Miami. The first was the ubiquity of sand in the region; those golden grains visible on the beaches also lie beneath the foundations of every building in the city and beyond. Any kind of construction in Miami must take into account the loose and shifting layer on which the final structure will ultimately float. The second was the architectural vernacular of the city; a kind of tropical post-war modernism distinguished by hybrid indoor/outdoor spaces of which the cantilevered roof seemed particularly emblematic. To design the roof and subsequent seating, the architects enlisted the support of materials powerhouse Alcoa and thirdgeneration aluminum fabricator Neal Feay, both of which were integral in giving life to the ambitious truss design of the roof, executed in raw aluminum.
Formlessfinder's pavilion takes the sand that is elsewhere so problematic and uses it to advantage. The sand which is so destabilizing for architectural projects elsewhere in Miami here becomes the stabilizing element of the structure, mooring the lightweight aluminum roof, in lieu of an excavated foundation, for the cantilever, while also being a zero-waste material, completely re-usable after its time at the pavilion.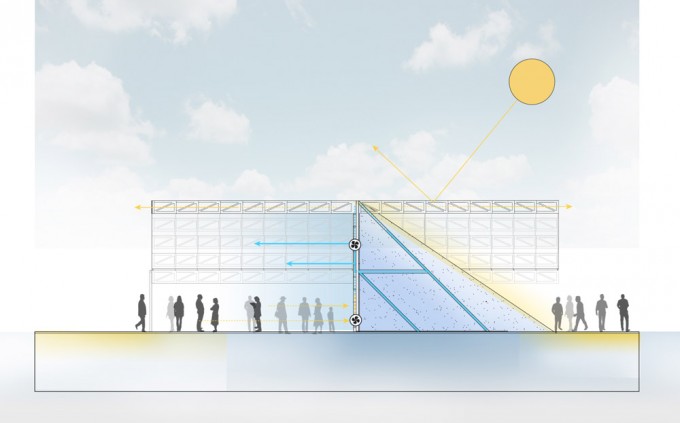 ABOUT DESIGN MIAMI/
DesignMiami/ is the global forum for design. Each fair brings together the most influential collectors, gallerists, designers, curators and critics from around the world in celebration of design culture and commerce. Occurring alongside the Art Basel fairs in Miami, USA each December and Basel, Switzerland each June, Design Miami/ has become the premier venue for collecting, exhibiting, discussing and creating collectible design.
Public Show Schedule
December 4-8, 2013
Wednesday, December 4, 11am-9pm
Thursday, December 5 to Saturday, December 7, 12-8pm
Sunday, December 8, 12-6pm
Potrebbero Interessarti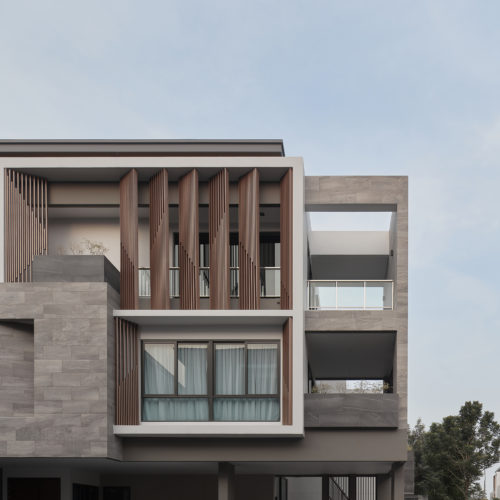 La residenza accentua il contrasto tra gli elementi maschili e femminili

Alcuni punti essenziali da tener conto…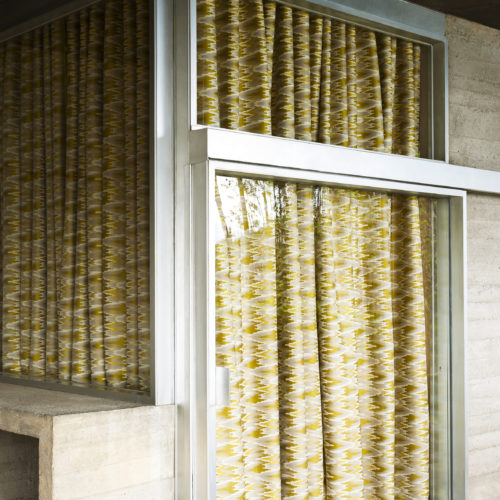 Il capolavoro neo-brutalista dell'architetto Vittoriano Viganò
Ultimi Articoli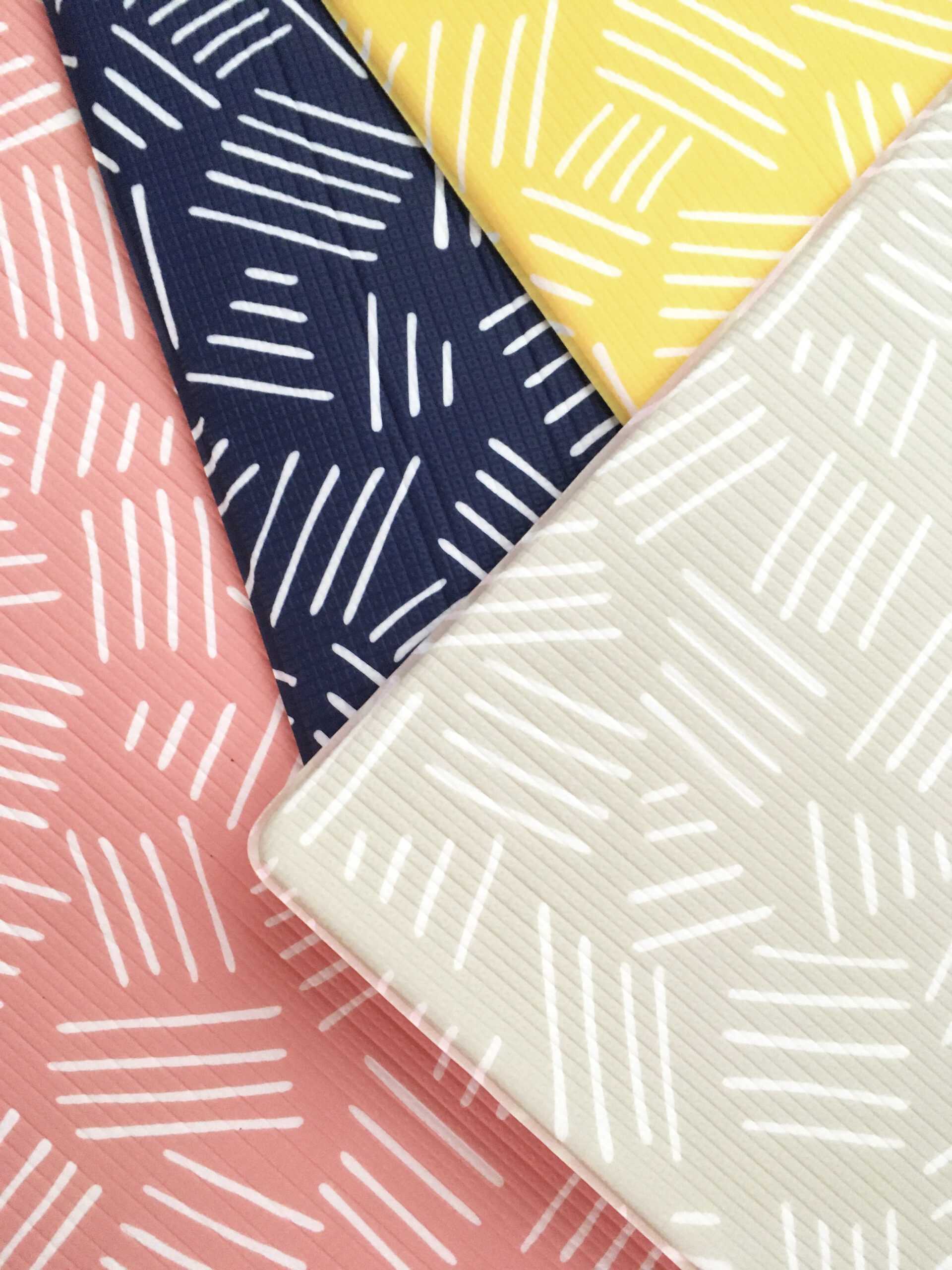 Arrivano dalla Germania, qualità e sicurezza in cameretta con un occhio alle moderne tendenze del design.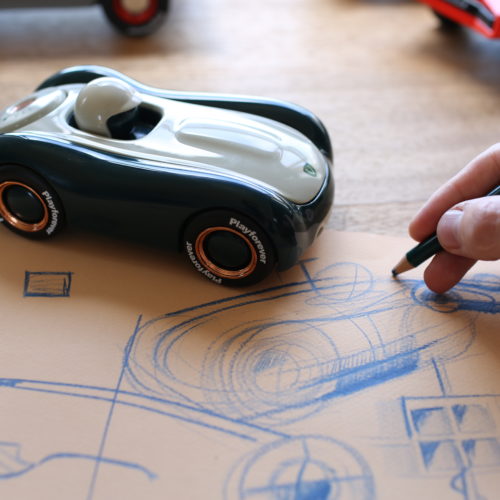 Linee morbide dei classici vintage si sposano a dettagli contemporanei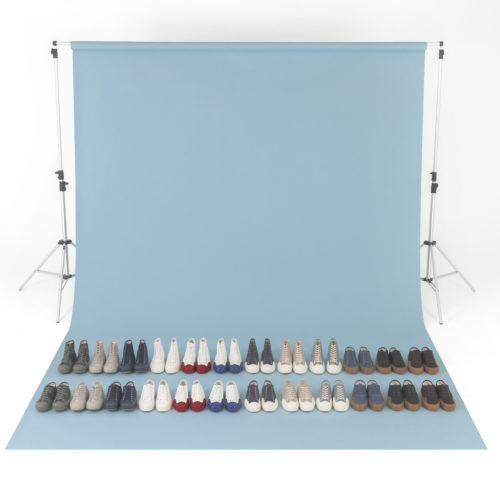 I dettagli del passato danno alle nuove silhouette un aspetto autentico