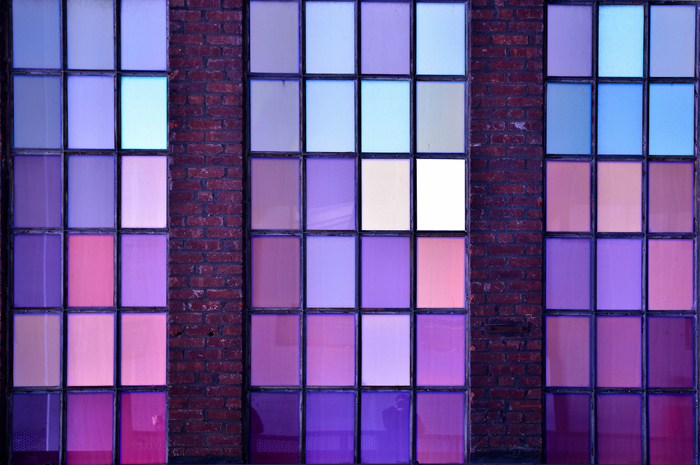 Prima Bill Viola, poi Mario Nanni e Dan Flavin e adesso James Turrell. Tutti esposti a Villa Panza, Varese, nell'arco di un anno, ma ancor prima tutti acclamati alla Frieze Art Fair di Londra o alla Biennale di Venezia. Chi sono? I nuovi artisti della luce, o meglio i papà delle installazioni luminose ora tanto in voga (giustamente). Tra le vittime mietute, nonché il più promettente dei loro discepoli, un certo Spencer Finch, nato a Yale (New Haven), ma laureatosi alla Rhode Island School of Design (il college di arti applicate più prestigioso d'America).
Finch, con all'attivo già 28 collettive, 12 esposizioni, 18 performance pubbliche e un'intera retrospettiva a lui dedicata dal Mass MoCA nel 2008, è da considerare uno degli artisti più interessanti del panorama contemporaneo globale. Un po'per i suoi modelli e le sue ispirazioni non soltanto artistiche (Monet e i suoi studi sulla luce naturale sicuramente, ma anche la concezione della memoria in Proust), un po' per il suo metodo, razionale ed empirico, ed infine per le riflessioni tutte filosofiche a cui conduce.
Celebri sono le sue vetrate colorate, moderni mosaici delicatamente pastello o potentemente aranciati, scientificamente riprodotti. Ma anche i suoi tubi fluorescenti o le sue installazioni plastiche in mezzo a stanze asettiche o le sue lampadine a led sospese in ambientazioni sotterranee o in costruzione. Finch va di osservazione e colorimetro (un dispositivo in grado di catturare la temperatura della luce) eppure, senza volerlo, diventa poetico.
L'arte è tensione e riflessione sulla natura della percezione, dice alla stregua del sommo Monet.
Sarà, ma contemplare la Cattedrale di Rouen o la sua Route of Evanescence è sogno, sopra ogni altra cosa.