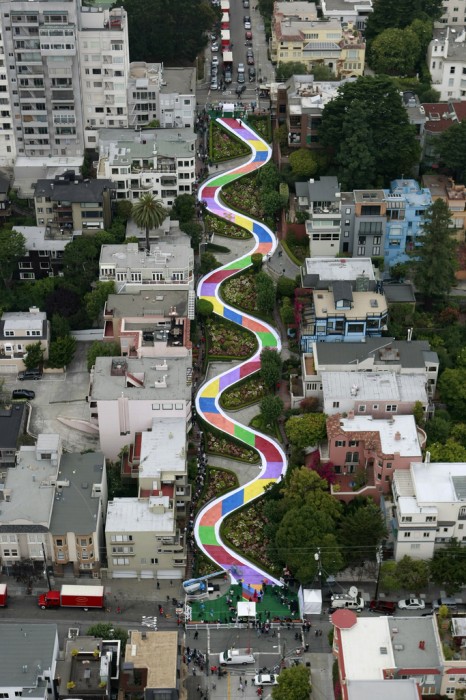 San Francisco's Lombard Street, well known as the world's most crooked street, has been converted into a game of Candyland to celebrate the board game's 60th anniversary.
Event organizers covered Lombard Street in multi-colored foam pads to make it appear like the old board game. About 24 children from UC San Francisco Children's Hospital and the nonprofit Friends of the Children took part in the Lombard Street Candyland game.
Life-size versions of the Candy Land game characters Princess Lolly, Princess Frostine and King Kandy were also on hand to help the children.
Candyland was created sixty years ago by Eleanor Abbott while she was recovering from polio. Here some photos.