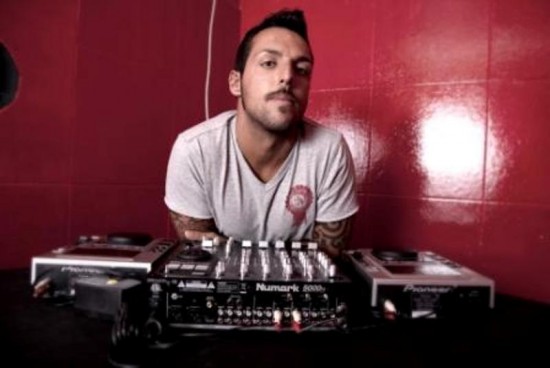 As we know, a suitcase can be packed with many thing, more or less important. For some is essential a guide, for others work documents, for those like Fabio Rossi, aka Fabio Neural, who plays in clubs from many years, is surely fundamental his Tracktor Scratch, a friend of travel than more a work instrument. Indispensable for his mixes that are making him known to all of those who follow the actual house movement  of tha national music scene.
Music, a passion that comes from affair. At already 12 years old his first stunning meeting with the electronic world and its style. A love that starts straight away, that brings him, growing, to become a lover and a follower of techno synthetize.Study and love for new experiences have been his meal until today, such as Spain (where he spent a few years of his life), his school of style and life, but above all of music, like 'Microfusa School' from the catalan capital,where on 2006, he refines his techniques and makes important friendship that bring himself to play around Europe.
Antwerp, Barcellona, Tenerife and in 2007 Ibiza, for the summer season, where he wins a contest for emergent djs, a holiday prize at WMC 2008 in Miami and important radio appearances in the most famous radio show of the island: Ibiza Global Radio, Sonica and Europa FM.
Fabio Neural is tenacious  and he is not certainly satisfied with first small successes, on the contrary, in the following years, comes back to Italy he plays in the clubs of half peninsula, alongside artists like Minilogue, Joris Voorn, Livio & Roby, Marc Antona and all the best Italian djs, from Tenax and Reflex of Florence to Palladium of Rome, passing by Kama Kama of Versilia and Tartana of Follonica.
2010, a decisive year, his track 'Guru' is released by Steve Lawler label: VIVa MUSIC, a success that will be followed in next months by new releases on the same VIVa MUSIC, but not only, SAF, TERMINAL M, NATURAL RHUTHM, EXPRESS YOURSELF, INDIPENDENTE.
In short, an important calendar to alternate between the sensational season that he is preparing to live at Tini' sound garden, where he will play with the best national and international djs.Therefore, a suitcase, full of experiences but above all, full of energy for his next and long awaited dj sets.