Second Ipad sleeve from Freitag to give away. I've personally cut the tarps on my last visit at their Zurich headquarter, so i hope you would like the color choices. All you need to receive it right to your door is:
1. get an Ipad
2. visit this link ( with your Ipad)
3. take a picture of you and your Ipad (on the former link)
4. send the picture to info AT polkadot.it
The contest closes on october 29, then we will draw the winner. More sleeves will come…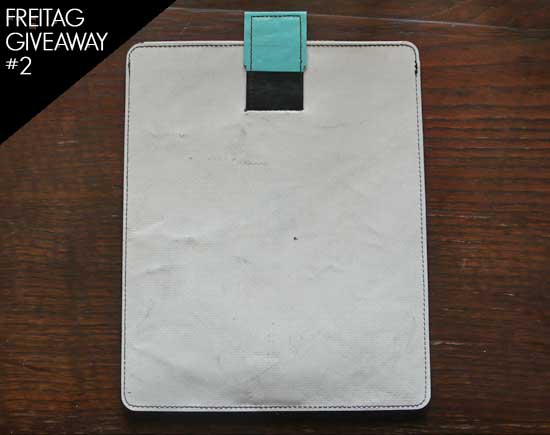 The FREITAG F23 iPad sleeve features the nifty quick-out strap FREITAG already introduced in the iPhone sleeve (inspired by parachutists). The velvety lining actually cleans your iPad as you use it.