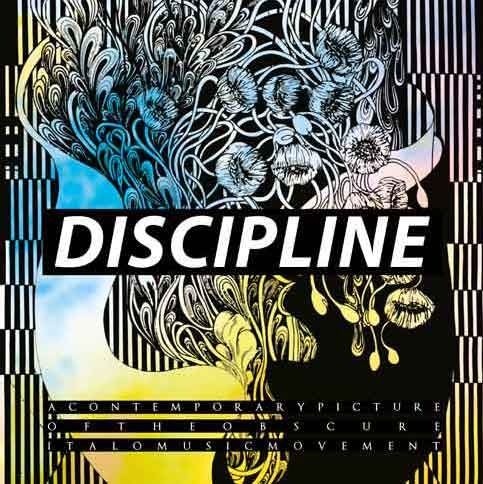 Perchè parlare della nuova compilation dal nome A Contemporary Picture of the Obscure Italo Music Movement?
Perchè, in tipico stile facebook, Ci Piace.
Ci piace, nella misura in cui è curata da una delle più interessanti realtà nata in territorio pugliese, ovvero Discipline. E qui, c'è da spendere due parole perché vale veramente la pena. Con una "line-up" di tutto rispetto, questo brand è sempre attento a nuovi trend, produce serie limitata di garments, organizza eventi (chi sarà in terra pugliese il 23 luglio non perdetevi la data del progetto D.A.N.K.E in collaborazione con il Neu Klub), ed è un'etichetta discografica. E proprio quest'anno ha prodotto questa nuova compilation che, come il titolo suggerisce, fotografa l'underground musicale odierno, A Contemporary Picture of the Obscure Italo Music Movement.
Tra i nomi che la compilation ospita mi piace iniziare dai nostrani Eels on Heels, gruppo di Trani, il quale ha riscosso molti consensi anche in terra straniera (sono infatti tornati da un mini tour in UK). Come anche His Clancyness (intervistato ad aprile da Polkadot), i pesaresi Soviet Soviet, We have a Band (reduci dall'unica data italiana all'IndieRock Festival a Pescara), Orax, Dance for Burgess, Too Young to Love e molti altri. Posso assicurare che, già dai primi beat, sarete coinvolti da un'inesauribile voglia di scatenarvi sul dancefloor.
Il 26 luglio, in uno dei club storici di Berlino, il King Kong, Discipline presenta la compilation con Death in Plains live, Gae per Discipline in dj set con Dorian del London Loves, Se "passate di lì", è sicuramente una serata da non perdere.