Mendes-Hirth woodworking
The Brazilians Fernando Mendes de Almeida and Roberto Hirth are studied industrial designers and trained carpenters. A few years ago Mendes and Hirth founded their own design studio. Whilst Roberto […]
Mendes-Hirth woodworking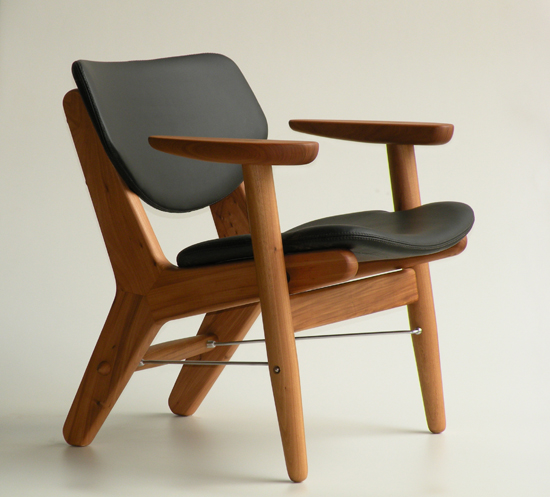 The Brazilians Fernando Mendes de Almeida and Roberto Hirth are studied industrial designers and trained carpenters. A few years ago Mendes and Hirth founded their own design studio. Whilst Roberto Hirth is a descendent of the furniture producing family Laubisch-Hirth, renowned in South America, Fernando Almeida worked for over seven years as the "right-hand man" to Brazilian design guru Sergio Rodrigues (design classics such as the "Mole Chair"). A deep understanding and love of the unique raw material wood is impressively combined in their furniture pieces with technical know-how and a richly traditional understanding of design.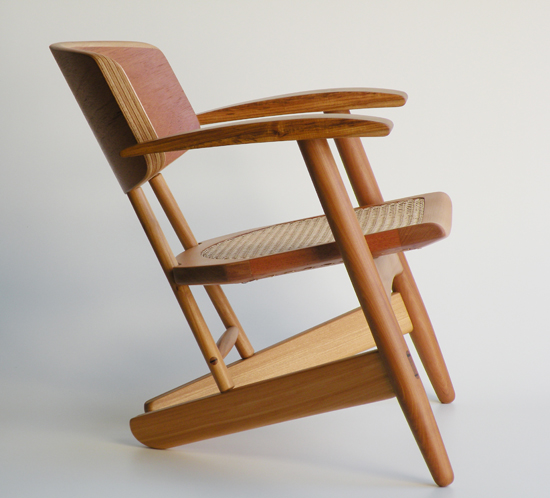 Their low-key workshop in Rio de Janeiro with its five employees is a creative forge for contemporary Brazilian furniture design. In an age of mass production the two Brazilians and their staff take their own alternate route: Every chair and every table is produced in a painstaking and individual process, which requires numerous days and makes each item of furniture a small piece of art.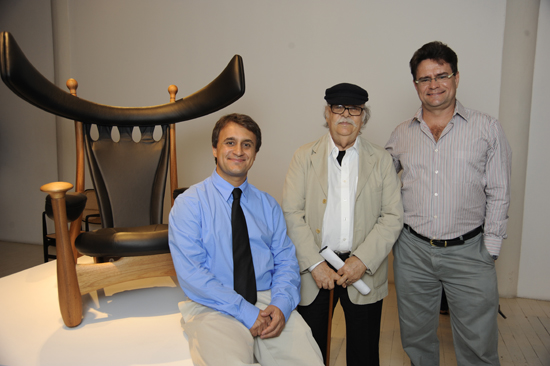 Solitary furniture pieces from the Mendes-Hirth studio have received acclaim in recent years with renowned South American design awards, they have been included in the pool of significant designs and are displayed at exhibitions around the world as ambassadors of Brazilian design. With Mendes-Hirth already selling pieces in fashionable galleries in New York and Los Angeles, selected pieces are now also coming to Europe, distribuited by wooden-radio design company.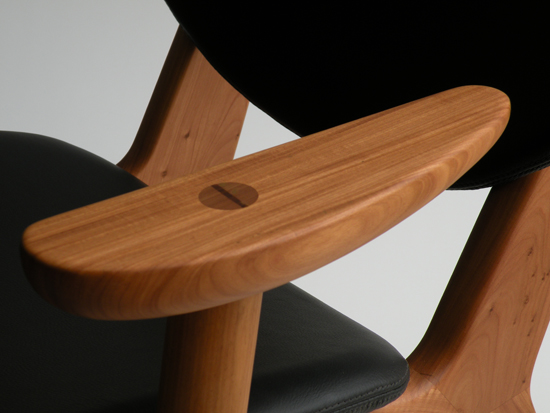 The AVIADOR chair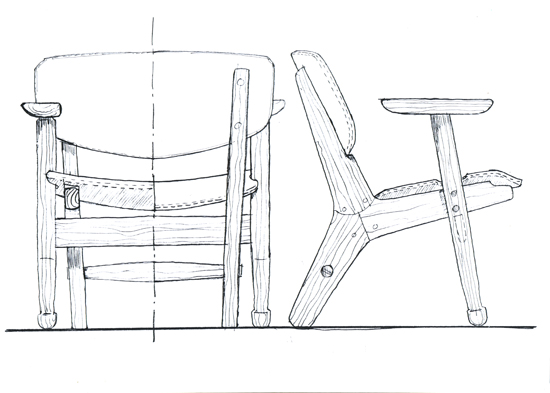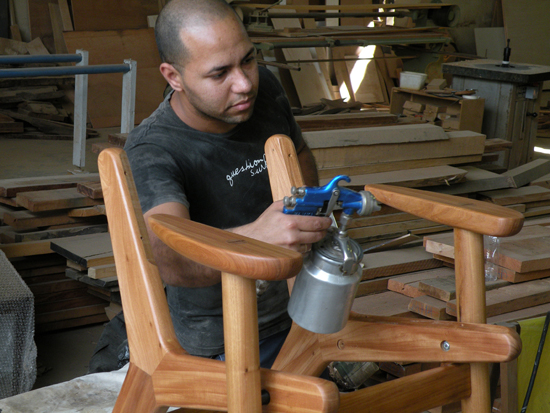 The AVIADOR chair is already a classic in Brazil. With this chair, Mendes-Hirth are taking the first steps on the old continent and presenting themselves to the European public. The design of the AVIADOR is orientated towards the styles of the 1950's and takes on the design elements of flight. Despite its minimal spatial requirements, the AVIADOR offers a high degree of comfort. Nails and screws are entirely avoided during its production, in their place Mendes-Hirth work with shapely large dowels – a technology that is rarely mastered today. Many details make the chair a shapely object of value. Each chair is given an individual manufacturing number and the mark of "Mendes-Hirth".
Dimensions:  65 cm x 67 cm x 69 cm, 7kg
Material:  Peroba-do-Campo-Wood (Aspidosperma macrocarpon),  Brass connectors  Seat: Leather
Awards:  1st prize Design Museum Casa Brasileira, 2008  Part of the exhibition of the Museum of the Chair Rio Janeiro, 2008  Selected item of the International Rio de Janeiro Design Exposition in Milan, 2009
The SANTOS-DUMONT chair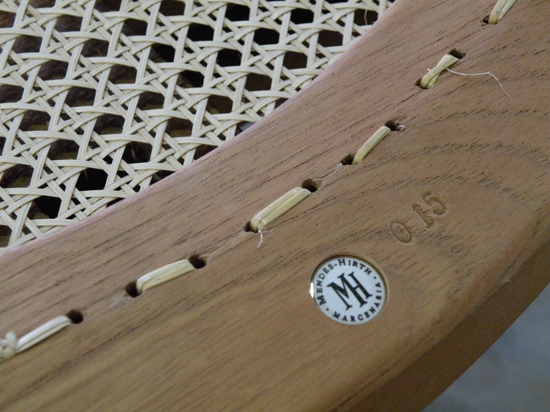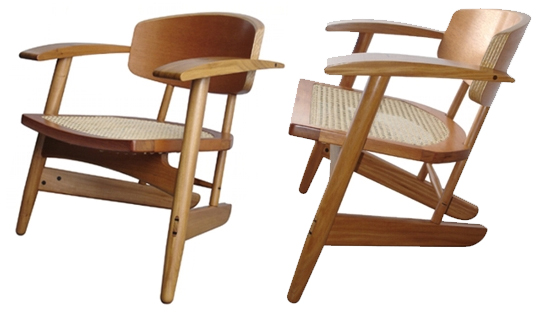 The SANTOS-DUMONT chair is named after the Brazilian aircraft pioneer Alberto Santos-Dumont, who in 1906 made the first engine-powered flight in history. Mendes-Hirth allowed themselves to be inspired by the design of this first engine-powered craft and fashioned a chair that not only draws upon Santos-Dumont's  design, but also conveys the sense of sitting in an aircraft during start-up. Each chair is given an individual manufacturing number and the mark of "Mendes-Hirth".
Dimensions: 62 cm x 70 cm x 64 cm, 7kg
Material:  Wood: Peroba do Campo-Wood (Aspidosperma macrocarpon), Cedarwood (Cedrus libani).  Seat: Wooven cane
Potrebbero Interessarti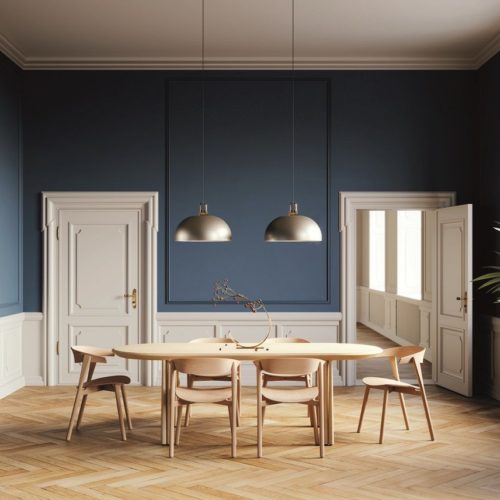 Le dritte per ottenere, in ogni ambiente della casa, il giusto grado di illuminazione.
L'azienda pugliese ridefinisce il lusso in maniera sostenibile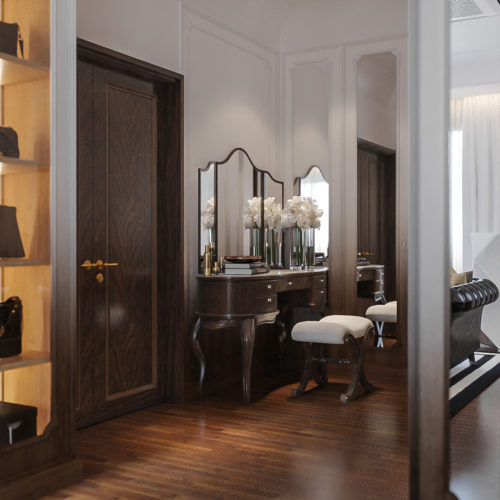 Materiali pregiati e rifiniture di qualità
Ultimi Articoli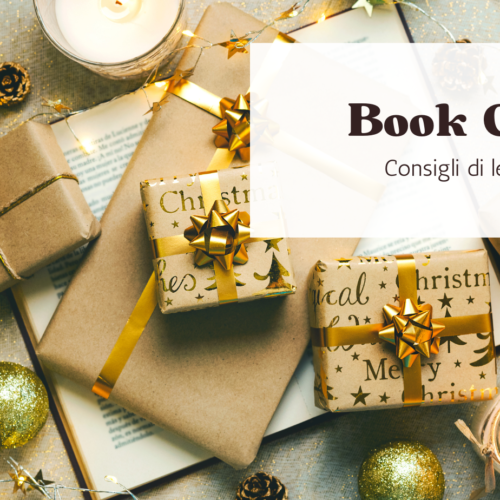 4 libri da mettere sotto l'albero per i più piccoli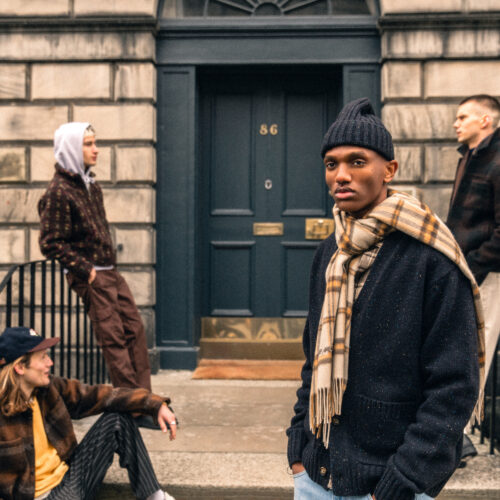 Un Viaggio nella Memoria tra Tradizione e Modernità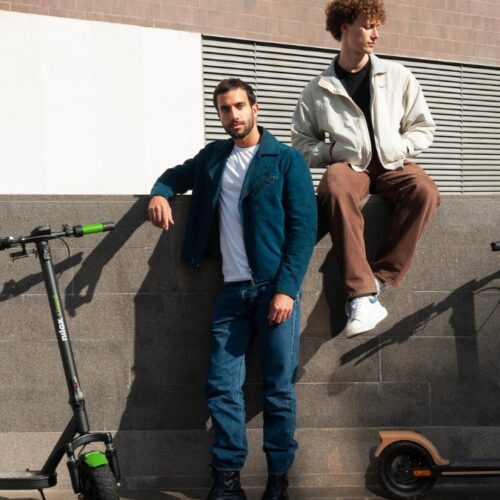 Con 40 km di autonomia è un regalo green che fa bene all'ambiente