Chemical Balance
Chemical Balance by Jean Shin, 2005-09 To create this work, thousands of empty prescription pill bottles were collected from nursing homes, pharmacies and individuals' medicine cabinets. Like stalactites and stalagmites, […]
Chemical Balance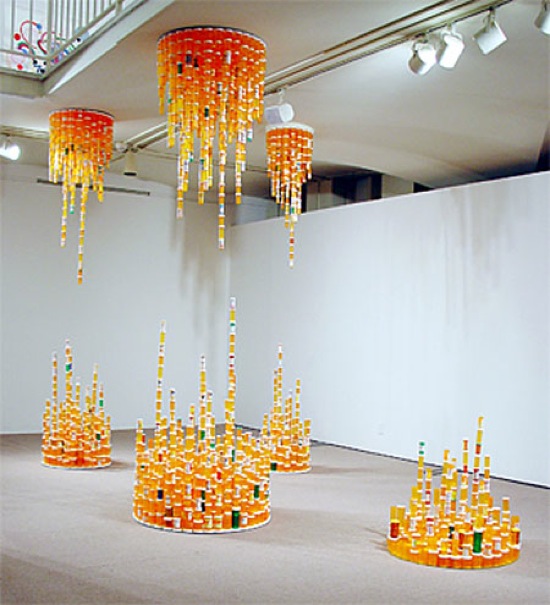 Chemical Balance by Jean Shin, 2005-09
To create this work, thousands of empty prescription pill bottles were collected from nursing homes, pharmacies and individuals' medicine cabinets. Like stalactites and stalagmites, the constructions hang down from above and grow upwards from the floor below. Chemical Balance speaks to our culture's over-consumption of prescription drugs and our bodies' dependency on these medications. The piece acts like a group portrait, mapping our society's chemical intake. The illuminated structures radiate with an intense orange glow, suggesting that issues of health reach far beyond the physical.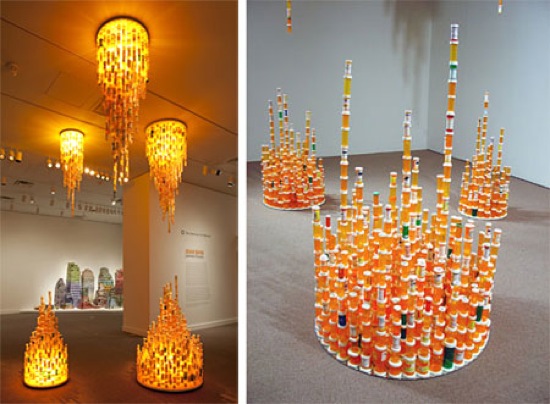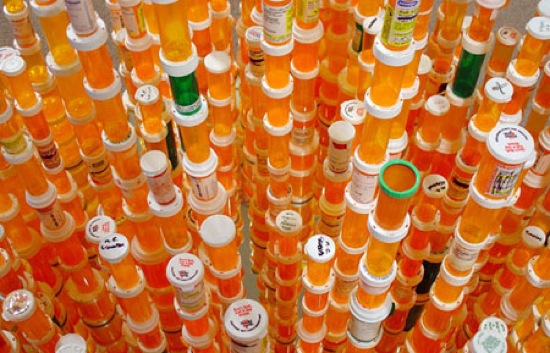 Potrebbero Interessarti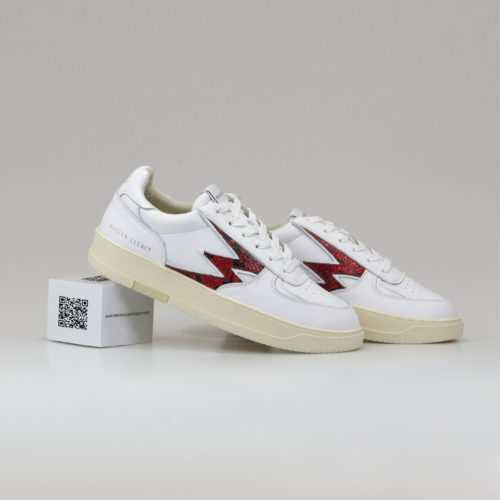 Un inedito progetto NFT per supportare gli artisti emergenti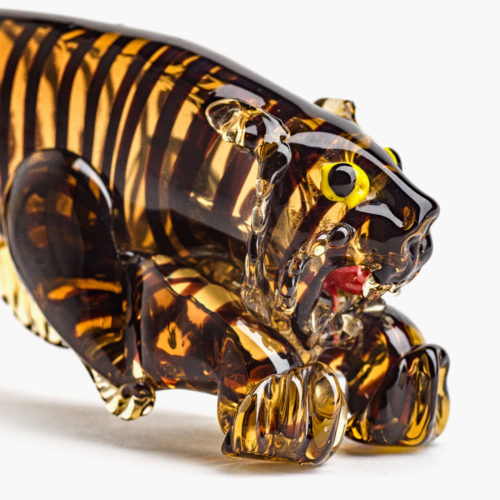 Un favoloso destino per una straordinaria collezione, tra Venezia e Parigi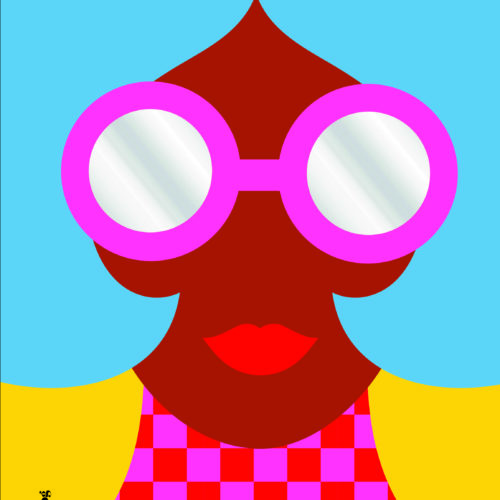 Il libro accompagna l'omonima mostra personale dell'artista, curata da Melania Gazzotti, presso i Chiostri di San Pietro a Reggio Emilia
Ultimi Articoli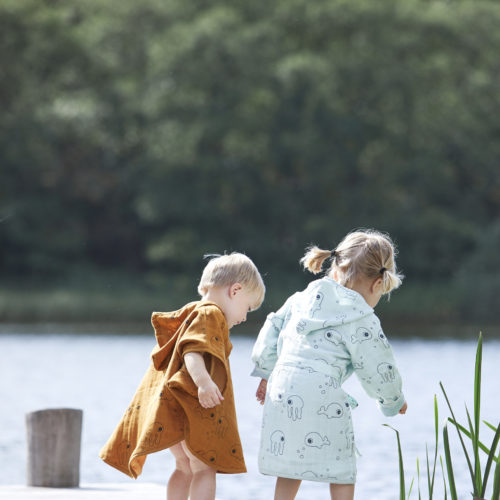 La modernità del design scandinavo applicata al mondo dei più piccoli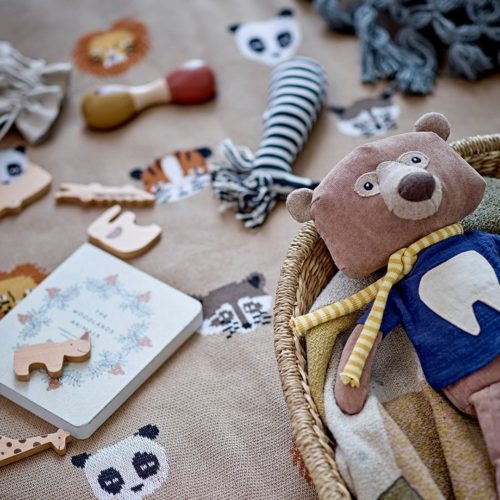 Colori pastello e materiali di tendenza che portano il tocco unico del brand danese anche nella cameretta.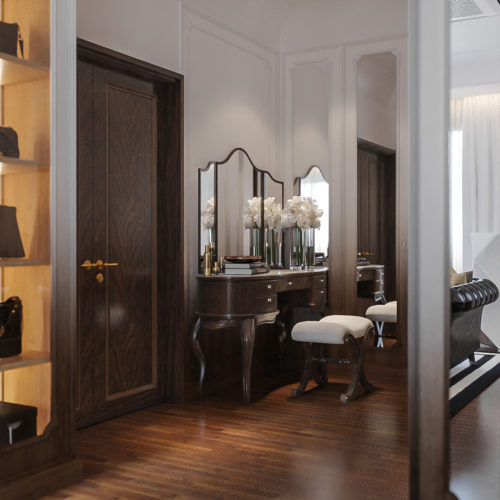 Materiali pregiati e rifiniture di qualità