Pop-Up-Bar: Bucky Bar in Rotterdam
Bucky Bar is a spontaneous and temporary public building made entirely of umbrellas. Visitors were asked to show up with an umbrella at an outdoor location on a Friday night […]
Pop-Up-Bar: Bucky Bar in Rotterdam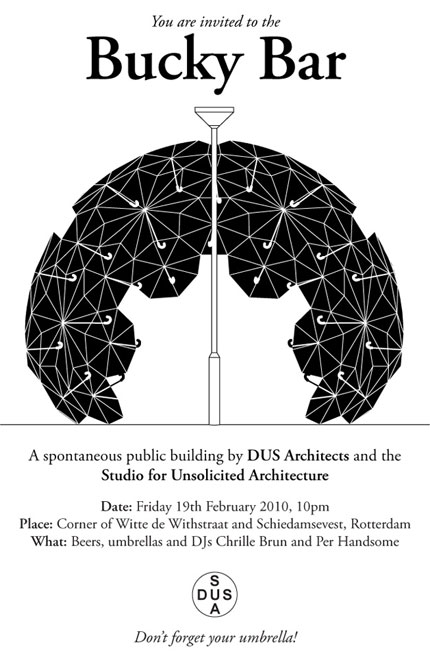 Bucky Bar is a spontaneous and temporary public building made entirely of umbrellas.
Visitors were asked to show up with an umbrella at an outdoor location on a Friday night in Rotterdam, NL. With the help of a team of architects, the umbrellas were then used to build a fully equipped bar, complete with DJ and drinks.
300 people turned up at the event, and just as it began, the beautiful building ended its life spontaneously when the Police showed up at 2:00 AM.
Bucky Bar is a project by the DUS Architects and the Studio for Unsolicited Architecture, produced to coincide with the opening of the Architecture of Consequence exhibition at the Netherlands Architecture Institute (NAi).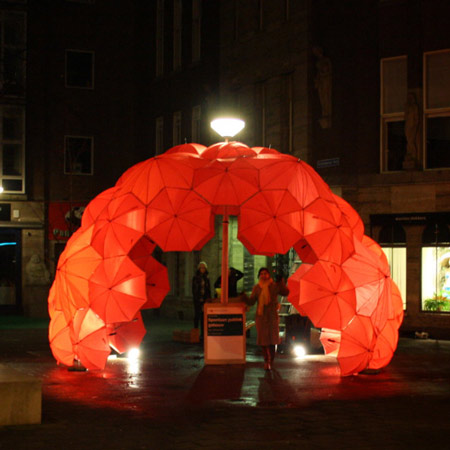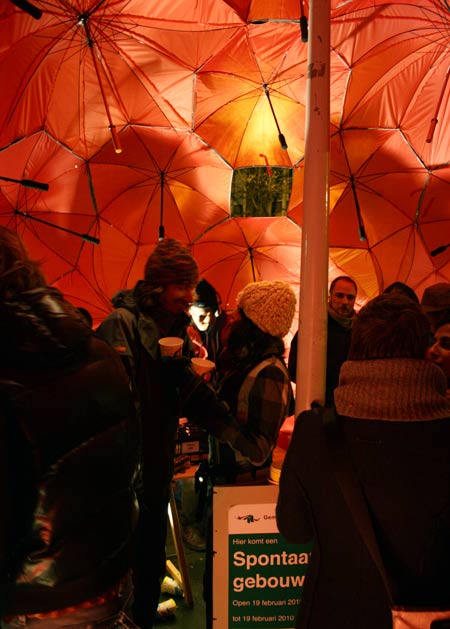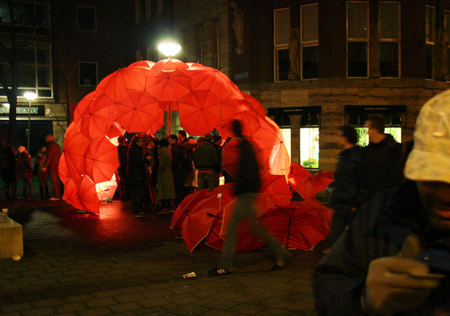 Potrebbero Interessarti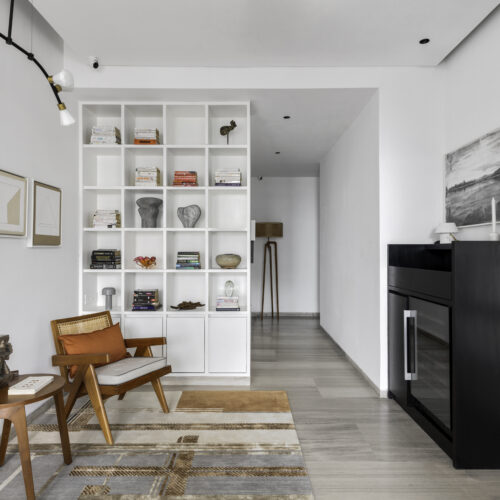 Scopri il progetto Lodha Crest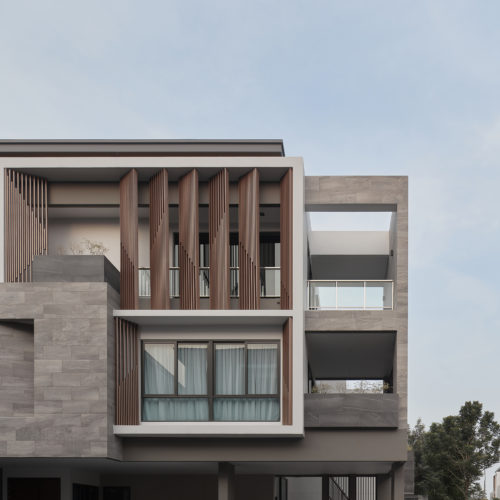 La residenza accentua il contrasto tra gli elementi maschili e femminili

Alcuni punti essenziali da tener conto…
Ultimi Articoli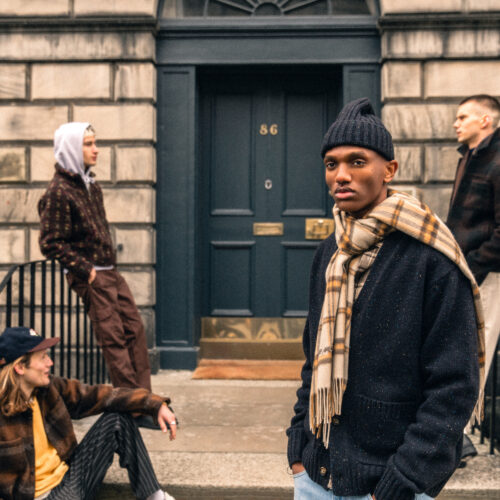 Un Viaggio nella Memoria tra Tradizione e Modernità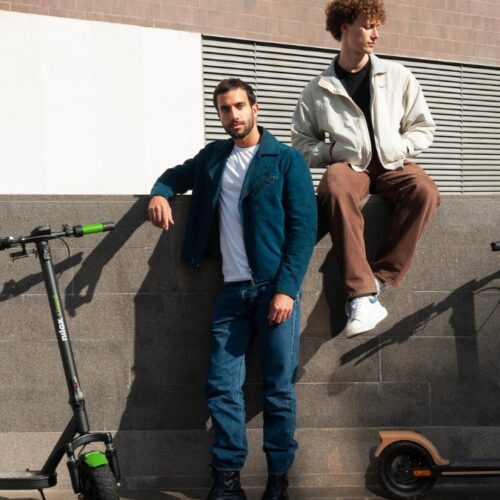 Con 40 km di autonomia è un regalo green che fa bene all'ambiente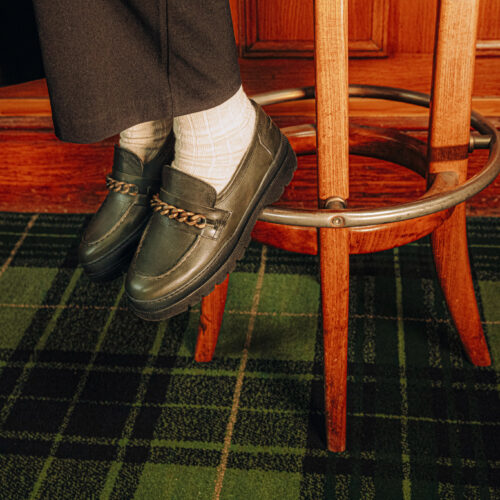 Kleman fa della scarpa professionale un vero e proprio patrimonio dell'uomo che lavora. Un patrimonio ispirato al design vintage e all'autenticità.