Transmission: Nzca/Lines
For this brand new mixtape, I will not introduce this musician but I will only tell you that his brand new album NZCA/LINES is out now and, as far as […]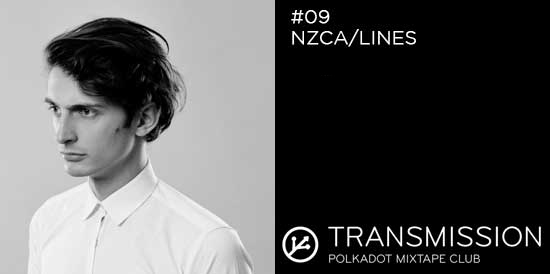 For this brand new mixtape, I will not introduce this musician but I will only tell you that his brand new album NZCA/LINES is out now and, as far as I'm concerned, is pretty amazing!
His name NZCA/LINES (aka Michael Lovett) and he kindly answered a couple of questions for us and picked his favourite tracks. I obviously advice a listen to get the weekend started right!
Hi Michael, how's it going and how is 2012 treating you so far?
It's going well thanks! We started promoting this record in October 2011, and it's been a gradual, slow building to the album release which is quite nice. We only started playing it live in October too, which took quite a lot of thought as to what the best way would be to present the music. It's a studio record with high production values, and we wanted to translate into the live show too whilst bringing something else exciting to it. In 2012 we've been getting some good shows, playing in France a couple of weeks ago, the Royal Albert Hall last week and on Tuesday morning we played a radio session for Lauren Laverne, who's a DJ on 6Music here in England. It was great fun.

When did NZCA/LINES start?
I've been making music in various forms for ages, but NZCA/LINES started when I began re-recording some of my demos with Charlie Alex March producing. They were mainly stabs at writing pop songs, and together we developed the right sounds and right approach that complemented the songs in the best way. It was a gradual process, and it took around a year and a half to make the album, during which time I developed and changed my approach to making music, actually returning to something of my teenage years – the actual time we spent together recording it together was probably about two weeks though. There was a lot of contemplation in-between.
Where does the name come from? Is it referring to the geoglyphs? What do the geoglyphs represent in your mind?
It refers directly to the geoglyphs, and relates back to the stories in the songs on this album. It's a loose concept record about New Magnetic North, an alternate set of magnetic poles on the Earth that are continually shifting position. Each song on the record relates to different characters in very different situations, but they are all in some way aware of NMN, and trying to navigate by it using special compasses. The interesting thing is, when you try and find a city or a place that exists in relation to New Magnetic North (there are many, such as Ira or Diomede), the actual physical location of these cities can change, though its sense of 'place' remains. So otherwise unremarkable environments take on a magical, significant quality. I love the way context changes things in this way. Things depend on how you look at them. Similarly, the Nazca Lines look like dirt roads from the ground, and only when you get up high can you see the drawings. The song Nazca on the album is about a pilot who falls in love with his airship because he's addicted to this duality, to seeing beautiful things only visible when flying – he wants to kill all the other crew so it's just him and the ship, but realizes that he can't fly the airship alone; he'd crash.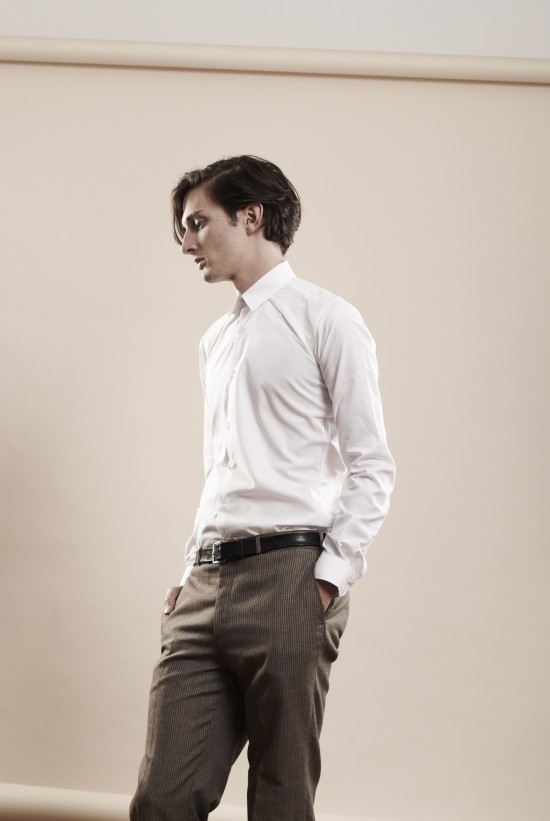 Your first album was released late in February, where did you draw the inspiration for it from?
It was out this Monday February 27th in England! Which is exciting. It's inspired by pop songs, especially commercial R 'n B such as Aaliyah and Ciara, but also by electronic music from the 1970s through to present day, such as Kraftwerk, Drexciya, Daft Punk … Drexciya in particular actually, because their instrumental music is all based around a fictitious mythology they've created. It's fascinating. Lyrically and thematically it's inspired by the stories of Italo Calvino and Jorge Luis Borges, as well as Alasdair Gray's Lanark. This is all generally stuff I like, and I'm not saying the record has any content to rival these people! It inspired emotions and ideas that were around whilst the record was being made. I'm also pretty into intelligent sci-fi, but of the more mystical such as 2001 or Alphaville rather than anything too kitsch. I think lots of the concept behind the album also relates to Andrei Tarkovsky's Stalker, where inanimate locations and objects are imbued with a sinister significance.
Okinawa Channels, I agree with all the reviews I read, it's amazing. What makes in your opinion this track a good one?
Glad you like it. I think if the song works it's because it comes from a very emotional place, it's very heartfelt. Even though the lyrics are fantasy it's pretty personal. Also it's got a great string arrangement on it, which Charlie wrote and was played by a real live quartet.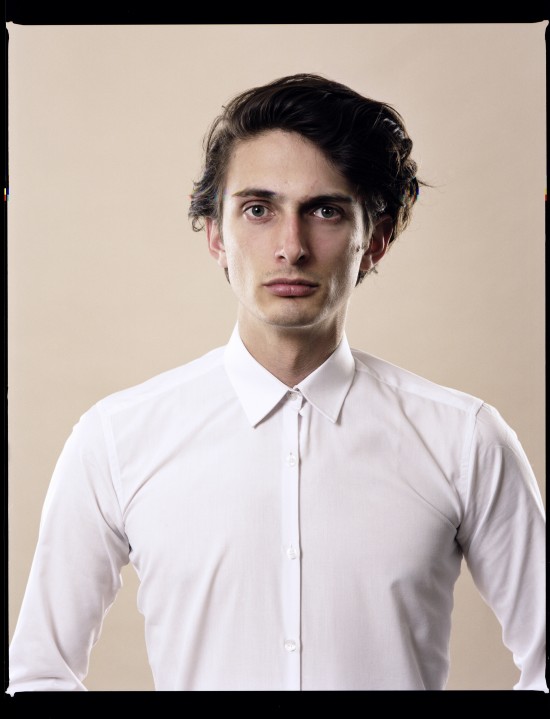 What kind of music were you listening to when you were young which shaped your way of being a musician?
I was always drawn to two things – music which possesses a dreamlike, captivating quality, and well-crafted pop songs. When I was younger it was more the dreams, now it's more the pop songs, but I think music comes together best when it's a combination of the two. I used to listen to My Bloody Valentine, Slowdive, Boards of Canada, earlier Aphex Twin and other such things when I was a teenager, although I was also really into OutKast and Ol' Dirty Bastard. I used to play piano a lot more so I also played and listened to composers like Debussy, Satie and Bach. I can't say that has a direct influence on the music I make now, but maybe it's in there somewhere.
What are you planning for the promotion of your LP?
We've got some great dates lined up with Of Montreal in London and France in April, and some cool European shows after that. We're also doing a headline show at Camden Barfly here in London on Monday March 12th. We've got some summer festivals already booked, with more to come I hope. Nothing in Italy yet though! You'll have to spread the word.
What would be the ideal setting to listen to your songs?
In a Cessna, flying over the Arctic at dusk.
Photos//Courtesy of Robert Self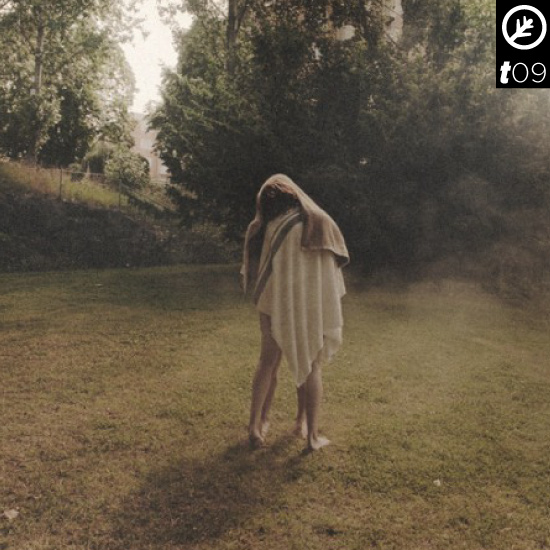 Potrebbero Interessarti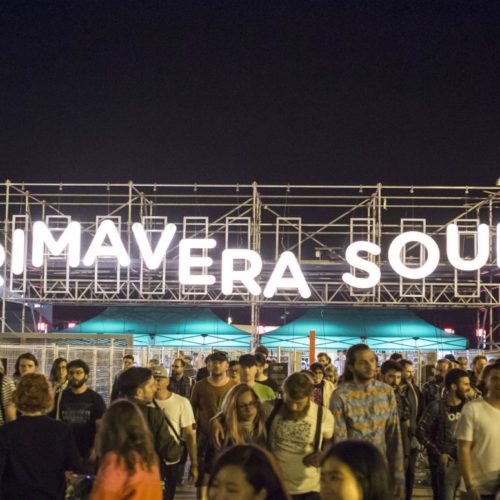 Il nostro report del Festival musicale più bello d'Europa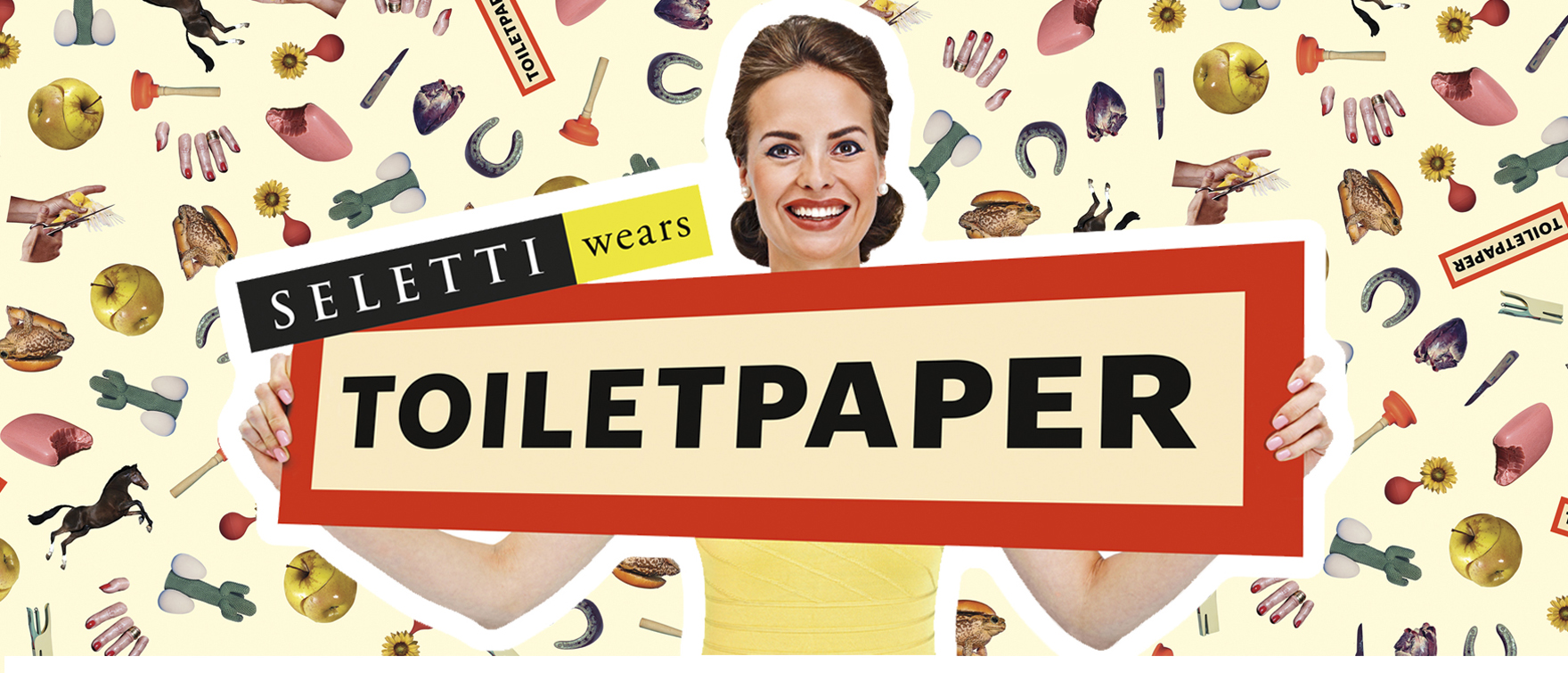 Prendete un'azienda visionaria, evoluta, pioniera. Una realtà che dal 1964 è sinonimo di eccellenza italiana nella realizzazione di complementi d'arredo casa, oggetti comuni rivisitati con uno stile unico e moderno, […]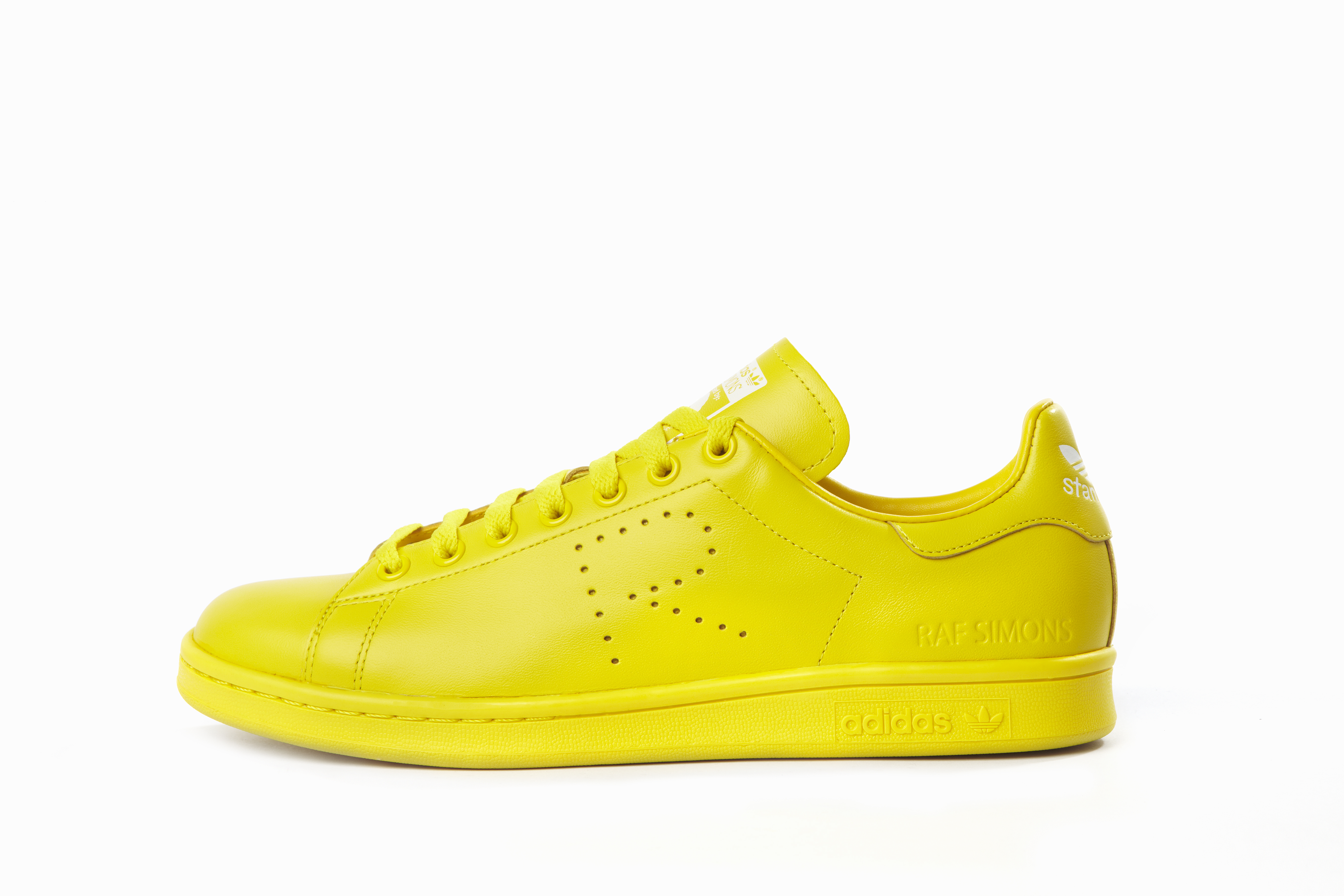 La genialità futurista di Raf Simons incontra per la quinta stagione Adidas Originals, visto il successo delle precedenti collaborazioni che hanno rivoluzionato il mondo delle sneakers. La nuova collezione […]
Ultimi Articoli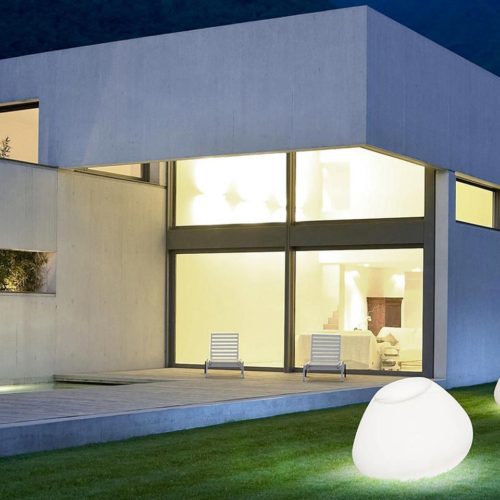 A volte non c'è vacanza più bella di quella a casa propria, soprattutto quando si hanno spazi all'aperto arredati e illuminati con stile e in armonia con l'ambiente.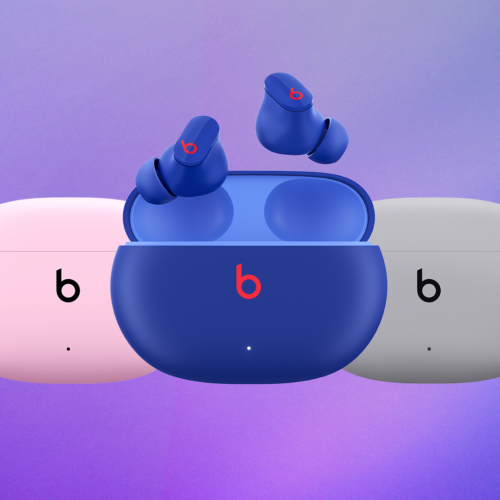 Gli auricolari true wireless perfetti per la bella stagione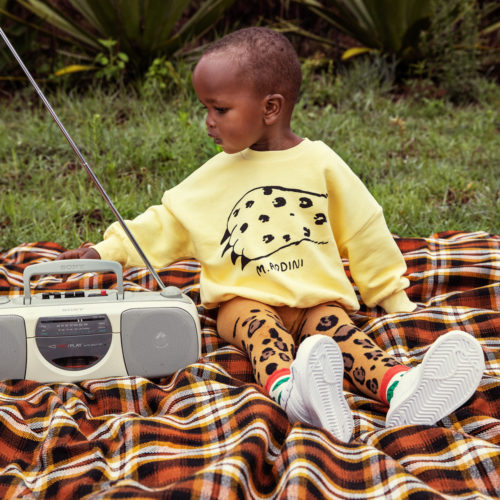 L'ispirazione per la primavera/estate è il maestoso monte Kilimanjaro, gli animali che vivono con la montagna come sfondo, e la flora sorprendente che lo circonda.