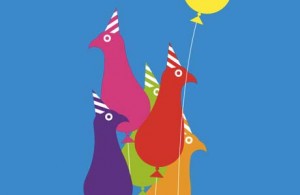 Shoreditch Festival will presents its 11th edition offering free quality perfomances and entretainment along Regent's Canal. The East London Festival includes films presentations, street food markets, floating stages, workshop and music.
Amongst the major events: Hoxton Steet Party, Music on the Canal and the arrival of the Olympic Torch on 21th June.
When: 14-22 June 2012
Where: Regent's Canal, Hoxton and Hackney
Price: Free
Let's hope it's not going to rain..