Eltono collaborates with the public
A few months ago, Eltono put together an experiment on the streets of Coruña, Spain. First, he painted geometric designs on sheets of plexiglass. Then he painted the entire other side […]
Eltono collaborates with the public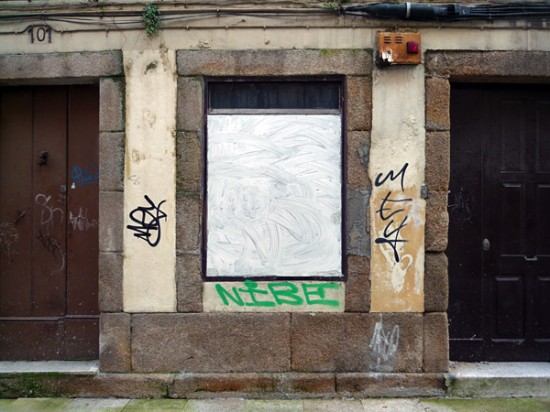 A few months ago, Eltono put together an experiment on the streets of Coruña, Spain. First, he painted geometric designs on sheets of plexiglass. Then he painted the entire other side of the glass white. He placed these sheets in three spots around town and waited. Here are the results: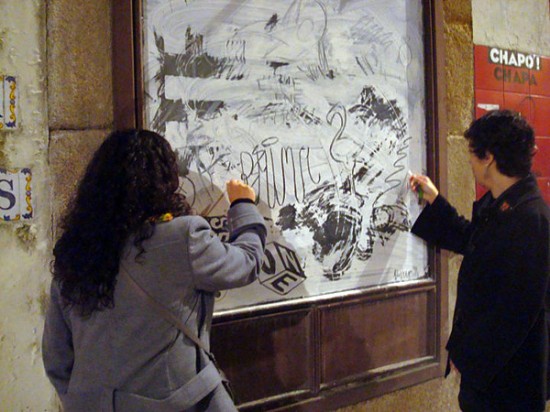 Everyday passersby began to draw on the plexiglass or scratch away at the paint… Eventually Eltono's designs on the other side of the glass began to show through.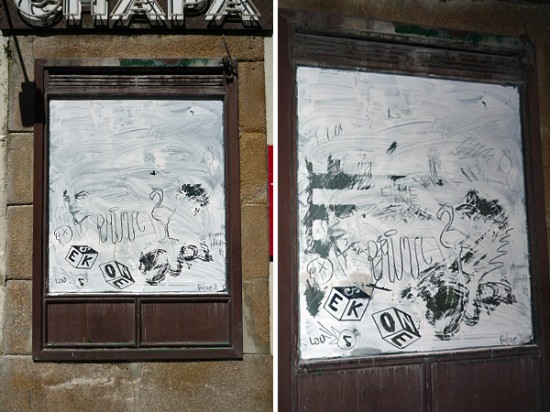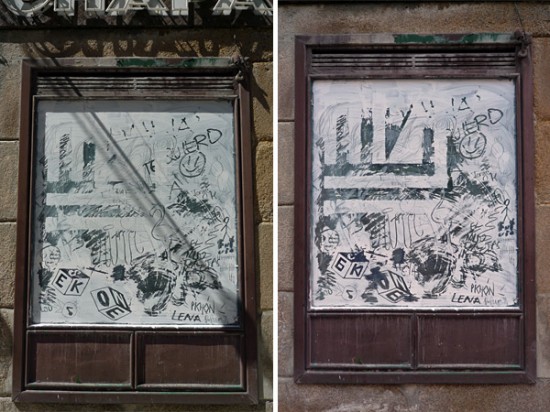 After 5 days, Eltono removed the pieces and brought them back to a gallery for the MUAU: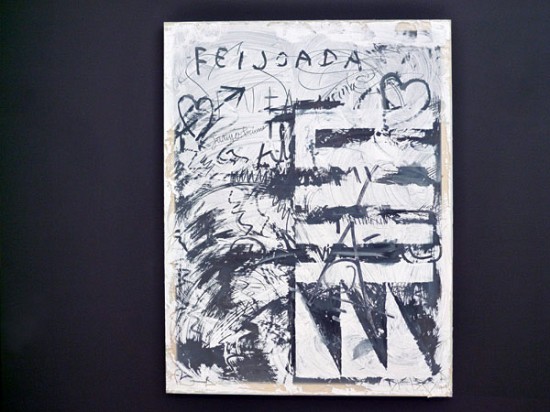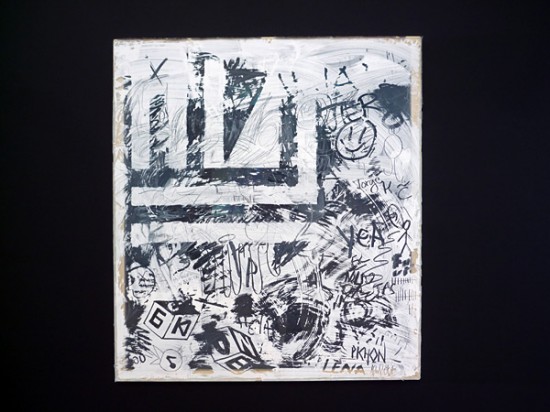 You can see more about the project on Eltono's website.
Potrebbero Interessarti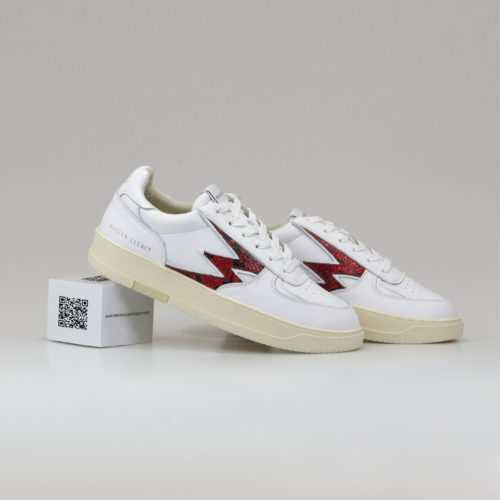 Un inedito progetto NFT per supportare gli artisti emergenti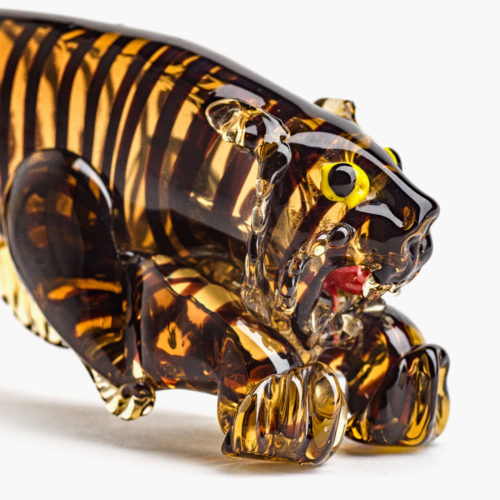 Un favoloso destino per una straordinaria collezione, tra Venezia e Parigi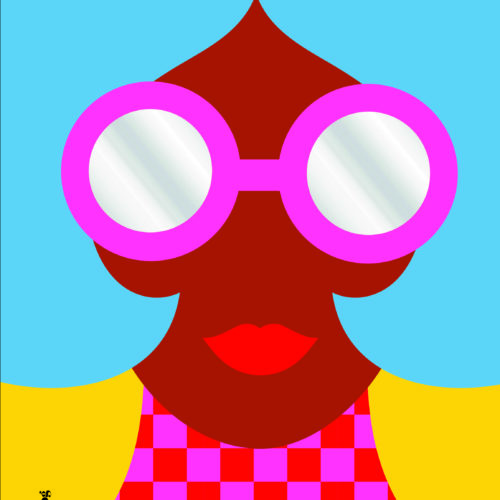 Il libro accompagna l'omonima mostra personale dell'artista, curata da Melania Gazzotti, presso i Chiostri di San Pietro a Reggio Emilia
Ultimi Articoli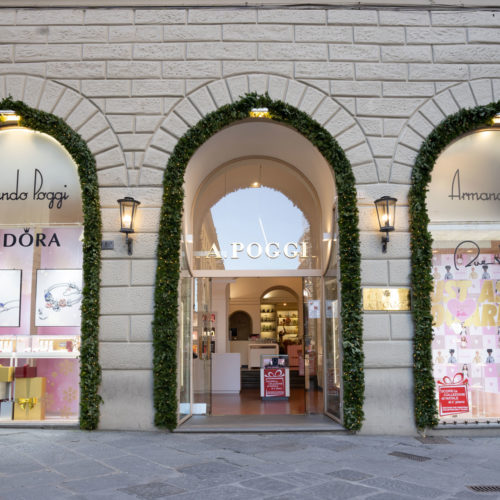 La selezione dello storico negozio di Firenze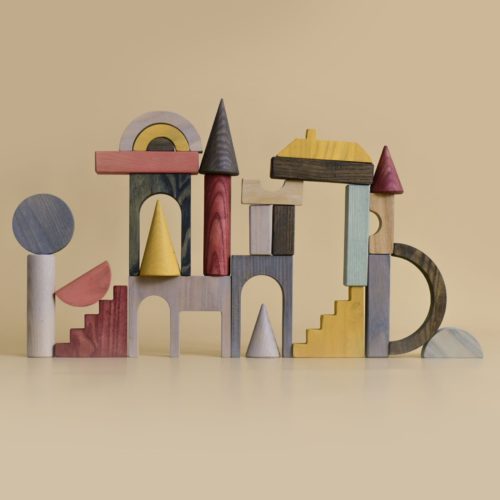 Il design minimalista dei blocchi esalta la creatività dei più piccoli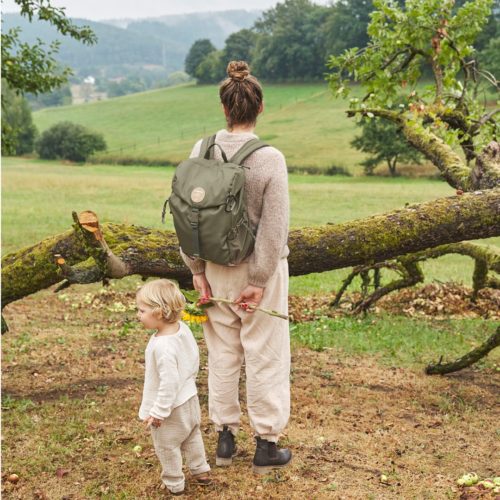 Stile e praticità nelle borse/zaini per le mamme