berlin review – SHUSTA STYLE
Shoes from Denmark, shoes from Portugal, shoes from Sweden, shoes from Spain, shoes from Germany – this is the shoe/bag store that you dream about in your deepest sleep cycles….or […]
berlin review – SHUSTA STYLE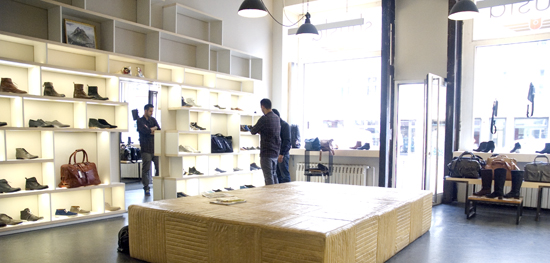 Shoes from Denmark, shoes from Portugal, shoes from Sweden, shoes from Spain, shoes from Germany – this is the shoe/bag store that you dream about in your deepest sleep cycles….or drool over. Fortunately, it does exist in real life! Next to a couple of the best coffeehouses of Berlin, this Rosenthaler Strasse boutique by name of SHUSTA STYLE doesn't Bling at you. The interior – as is the welcome – is invitingly warm but keeps a professionally crisp and fresh atmosphere.  Industrial lamps hang from the ceiling and low-level lighting showcase the products. The idea, to let the products speak for themselves, each one occupying its own space on the wall shelves, glorified as art pieces worth examining and appreciating. Women on the left, Men on the right, seating in the center. (Pleeeeaaase pause and try the shoes?!?!?! We fell in love with a canvas bag ourselves, dark green with brown leather satchel-like strappings.) Who said looks can't be comfortable as well? In Berlin's rain and snow, these suckers will keep you warm, in style. And care for a bit of traveling? Those bags will have you belonging in the pages of Monocle Fashion; understated but with eye-turning abilities. After all, their motto is: accessories&lifestyle!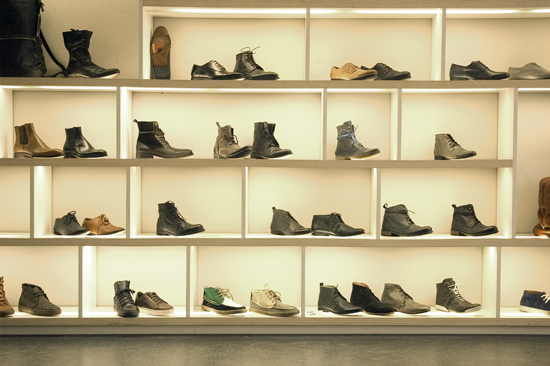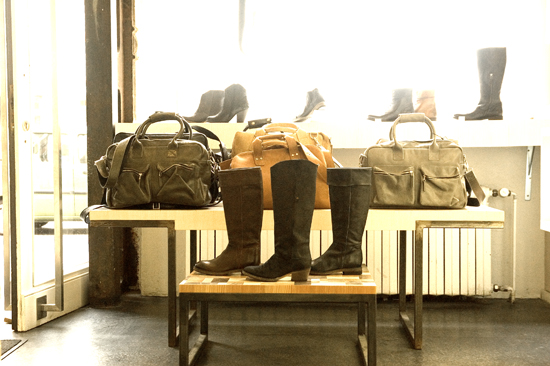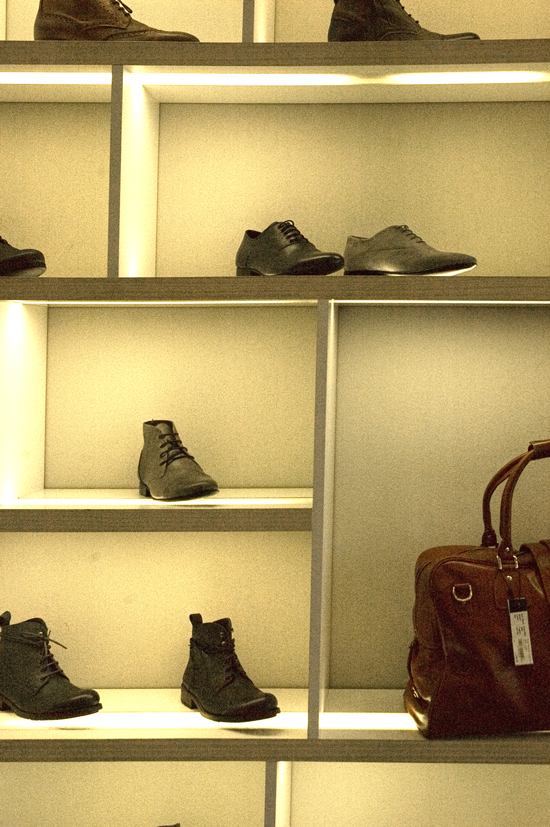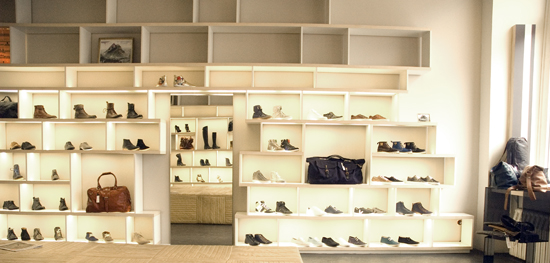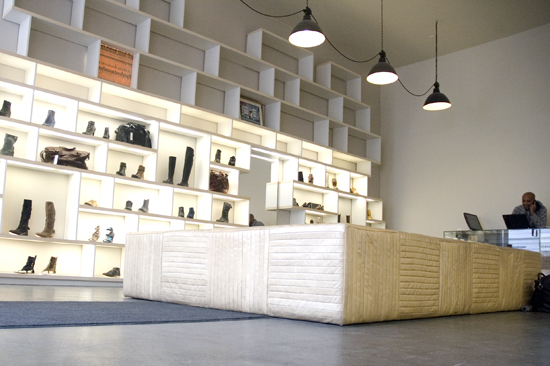 Potrebbero Interessarti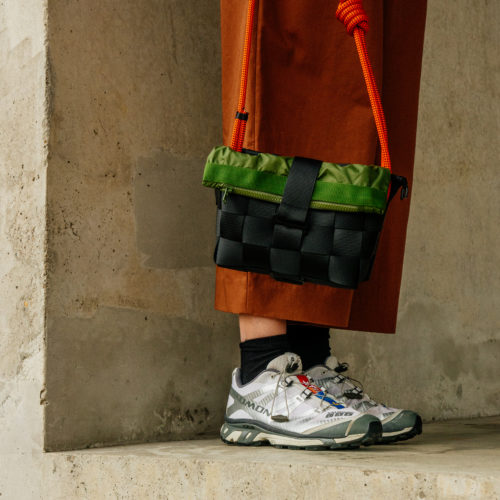 Possono essere facilmente assemblate o smontate seguendo lo stile del consumatore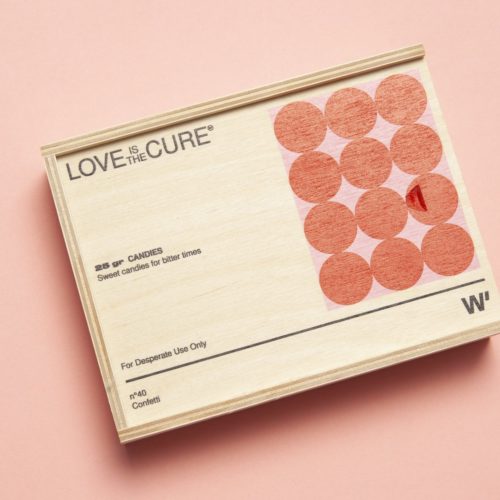 San Valentino si avvicina e i brand si preparano a celebrarlo con tanti prodotti pensati ad hoc. Fra questi, c'è anche Wood'd, marchio italiano che si sta facendo spazio nel mondo degli accessori (e che ci piace molto).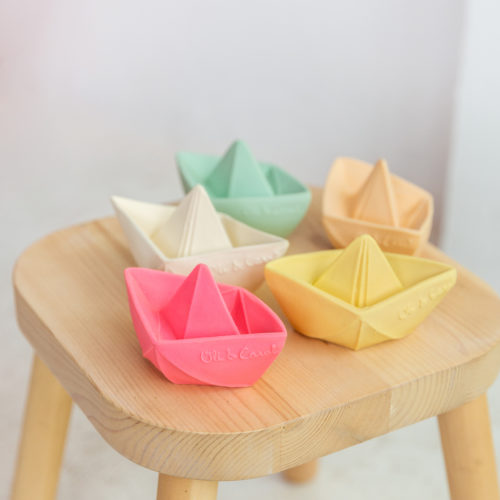 Giocattoli "responsabili" in gomma naturale
Ultimi Articoli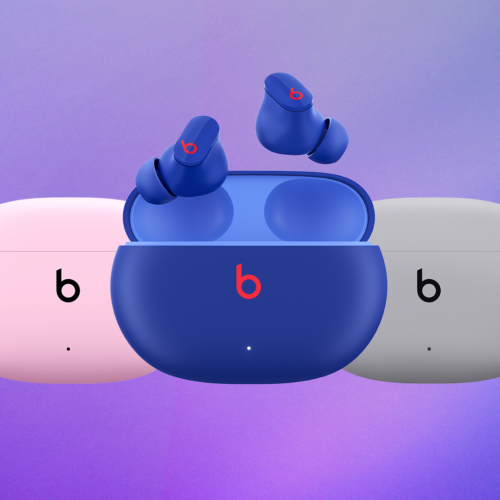 Gli auricolari true wireless prefetti per la bella stagione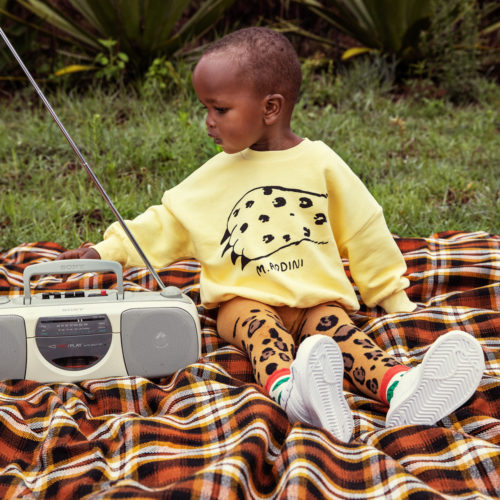 L'ispirazione per la primavera/estate è il maestoso monte Kilimanjaro, gli animali che vivono con la montagna come sfondo, e la flora sorprendente che lo circonda.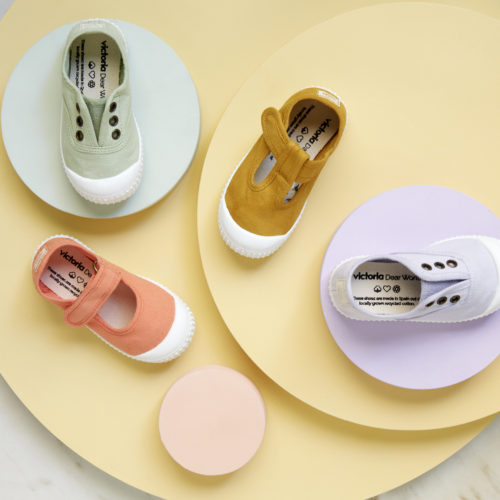 Tessuti ecologici e una palette di colori pastello per la primavera/estate