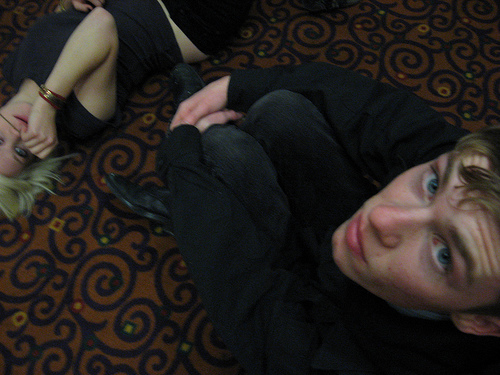 Who has never dreamt of showing off on the catwalk,  just for once in his life? Sure, this band will grow (cos they barely have the age to drink in the States) and have the success they deserve.
We are talking about another fresh group from the west Coast with a very trendy name: CATWALK.
2005: their story starts  in Oxnard and in the most typical way: in a garage where the front Nick Hessler started to have fun with the musical stuff he got and, after   joking around a bit,  he took the whole story seriously and started recording songs. If you consider that after a year and half, the first 7 inch was produced by Yay! records, well….that's a good starting-point!
Though the fresh and light tunes, their songs bring the burden of their youth and the big inspirational influence of the Cure, made of "love, loss and longing" as Nick says. At the moment, they are touring the States but I am sure that soon they will push their music in Europe and rule the new indie-rock scene.