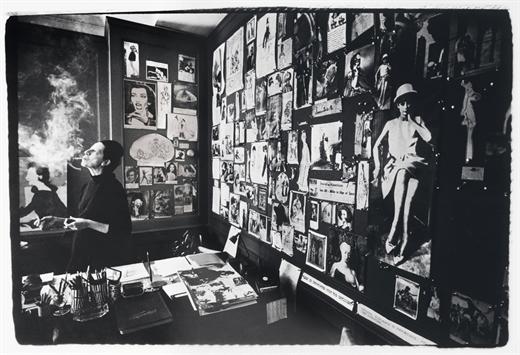 Diana Vreeland è La donna che ha inventato il lavoro di fashion editor, creato la rivista di moda come la conosciamo e lanciato uno stile di vita che ha influenzato scrittori, designer e creativi di tutto il modo."La moda deve essere la liberazione dalla banalità del mondo", proclamava.
La sua triplice carriera a partire da harper's bazaar, passando per Vogue e fino ad arrivare al Metropolitan Costume Institute si celebra in un film documentario accompagnato da un libro intitolato Diana Vreeland: The Eye Has to Travel, per omaggiare una frase che la stessa Vreeland aveva scritto nel suo libro, "Allure".
Entrambi sono curati da Lisa Vreeland, che ha passato gli ultimi tre anni alla ricerca dell'intera storia di questa straordinaria icona di stile.
Il libro racconta questa storia attraverso le sue pagine di moda, dai ritratti scattati dai fotografi come Richard Avedon, Andy Warhol, David Bailey e Cecil Beaton, al raporto con Jacqueline Kennedy. Ci sono le testimonianze dei figli Tim e Frecky e dei nipoti Nicky e Alexander (marito dell'autrice Lisa), e i ricordi di star come le attrici Ali McGraw e Anjelica Huston (lanciata dalla Vreeland come modella negli anni '60).
Il film è stato presentato in anteprima durante il Festival di Venezia nel mese di Settembre, ma per la distribuzione internazionale bisognerà apettare il prossimo anno, mentre il libro è gia in vendita.